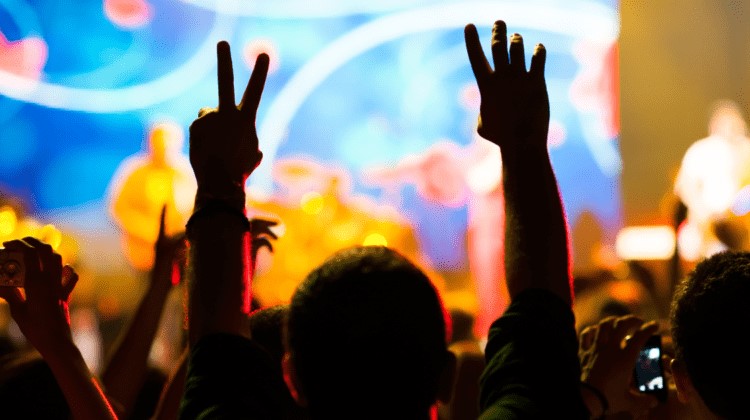 Music has always been a significant part of human culture, and over time, it has evolved into various genres that cater to different tastes and preferences. With the advent of technology and the ease of access to music, the popularity of certain music genres has soared in recent years. Today, several music genres dominate the global music scene, each with its unique style and characteristics. In this article, we will explore some of the most popular music genres of today.
Pop Music – The Mainstream Powerhouse
Pop music has been a dominant force in the music industry for decades. Today, it remains the most popular genre in the mainstream scene. Pop music is characterized by its catchy melodies, simple lyrics, and relatable themes. Its accessibility and mass appeal have made it a staple on radio stations and music charts around the world.
The genre has evolved significantly over the years, from the bubblegum pop of the 1960s to the synth-heavy pop of the 1980s and the electronic pop of the 2000s. Pop music has also been influenced by other genres, such as R&B, hip-hop, and rock, which has led to the emergence of sub-genres like pop-rock and pop-R&B. The evolution of technology has also played a significant role in shaping the sound of pop music. The use of synthesizers, auto-tune, and other production techniques have become commonplace in the genre.
Famous pop artists have had a significant impact on the music industry. Icons like Michael Jackson, Madonna, and Britney Spears have influenced generations of pop stars, while contemporary artists like Taylor Swift, Ariana Grande, and Justin Bieber continue to dominate the charts. These artists have not only defined the sound of pop music but have also become cultural phenomena, influencing fashion, dance, and even politics.
Producers and songwriters are using digital audio workstations, virtual instruments, and software plugins to create complex arrangements and manipulate vocal performances. The use of social media has also allowed artists to interact with fans and promote their music more effectively.
Despite the rise of other genres like hip-hop and electronic music, pop music continues to dominate the charts. Its mass appeal and ability to connect with listeners on an emotional level make it a timeless genre that will continue to be a powerhouse in the music industry.
Hip-Hop – From the Streets to the Mainstream
Hip-hop is a music genre that emerged in the African American communities of the Bronx, New York City, in the 1970s. It is characterized by rapping, sampling, beatboxing, and DJing. The global popularity of hip-hop can be attributed to several factors, including its cultural significance, social relevance, and unique sound.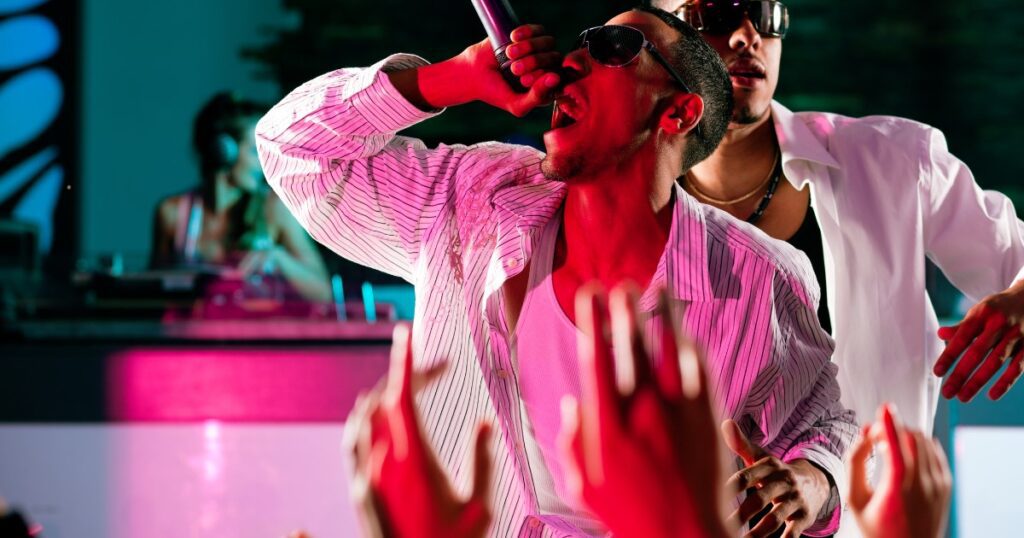 Hip-hop music has become more than just a genre; it has become a cultural movement. Its lyrics often focus on social and political issues, including poverty, racism, and police brutality. Artists find their way to express their experiences and give a voice to marginalized communities via hip-hop. The use of sampled beats, electronic instrumentation, and syncopated rhythms is unparalleled and many of the biggest artists in the world have been inspired by it, bringing the hip-hop genre to a wider audience.
Rock – The Timeless Classic
For over fifty years, rock music has been a strong influence in the music industry and continues to be a favorite genre today. The genre's strong vocals, electrifying guitar riffs, and lively beat have captured the admiration of music lovers worldwide. The appeal of rock music spans across age groups and has influenced many artists and bands across different music styles.
From rock and roll in the 1950s to heavy metal and grunge in the 1990s, rock music has changed drastically over the years. It started to be used as a platform for social and political criticism in the 1960s, like The Beatles and The Rolling Stones. Punk, new wave, and glam rock were among the sub-genres of rock music that were introduced during the 1970s, increasing its diversity. While alternative music and grunge started in the 1990s, stadium rock originally became popular in the 1980s.
Rock music's sound was defined in the 1970s by legends like Led Zeppelin, The Who, and Pink Floyd, while grunge was popularized in the 1990s by groups like Nirvana and Pearl Jam. Rock music is still alive and being dominated by modern artists like Foo Fighters, Muse, and Green Day.
Electronic – The Futuristic Sound
Electronic music is another type of genre that has gained increasing popularity in recent years. With its futuristic sound and innovative production techniques, it has become a leading power in the music industry. This genre is characterized by the use of electronic instruments, such as synthesizers and drum machines, to create a unique and futuristic sound.
From the early days of experimental electronic music in the 1950s and 1960s through the emergence of electronic dance music (EDM) in the 2000s, electronic music has seen substantial development. Many sub-genres have also developed, including techno, house, trance, and dubstep. Each subgenre has its own distinctive sound and fashion, and several of them have grown immensely popular all over the world.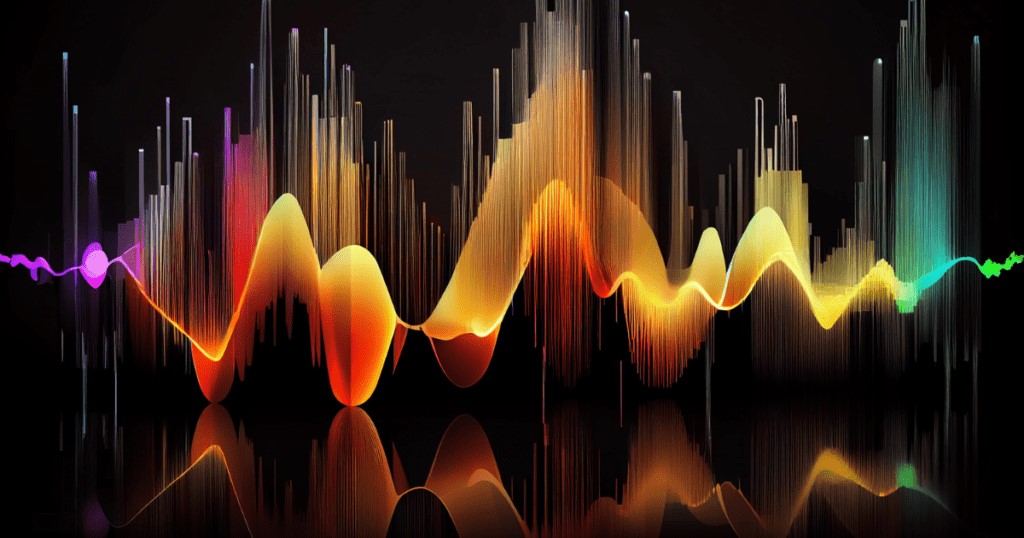 One of the unique aspects of electronic music is the use of technology in its production. Electronic music producers use a range of software, hardware, and digital tools to create their music. They often use digital audio workstations (DAWs) to record, edit and mix their tracks. They use virtual instruments and effects plugins to create unique sounds and textures. Today, electronic music artists have access to cutting-edge, futuristic sounds that are not possible to make with traditional instruments.
Despite the popularity of electronic music, some critics argue that it lacks the authenticity and emotion of traditional music. However, fans argue that the genre's futuristic sound and innovative production techniques are what make it so unique and exciting.
Country – The Sound of Americana
The country music genre is characterized by the use of acoustic instruments like the guitar, fiddle, and banjo, along with lyrics that often depict rural and working-class life. With its distinctive sound and storytelling lyrics, country music has become an integral part of American culture.
Often, country music is associated with values like family, hard work, and patriotism, making it resonate with many Americans. Additionally, the genre has a rich history and culture that continues to be celebrated through events like the Country Music Association Awards and the Country Music Hall of Fame.
This genre has evolved significantly over the years, from its roots in traditional folk music to the emergence of sub-genres like outlaw country and country pop. One of the most significant changes in country music over the years is the increasing crossover with other genres, such as rock, pop, and hip-hop. This has led to the rise of artists like Taylor Swift, who started as a country artist before transitioning to pop.
Famous country artists like Johnny Cash, Dolly Parton, and Garth Brooks have helped popularize country music both in the United States and around the world. Despite some criticism that it has become too commercialized and lost its authenticity, it remains an important part of American values.
Final Words – Popular Music Genres
Music has woven itself into the fabric of our daily lives, and its influence is undeniable. We have now a diverse range of popular music genres to choose from, to suit our moods and preferences. There has been significant growth and transformation of new genres emerging and existing genres evolving. The popularity of different music genres may ebb and flow, but one thing is certain: music will continue to be an essential aspect of human culture for generations to come.