Justin Bieber – Credit to Lou Stejskal via Creative Commons Attribution 2.0
Justin Bieber's love for music started at a young age when he learned how to play the piano, drums, and guitar on his own. As he grew up in Stratford, Ontario, he participated in local singing competitions and even won second place in a local talent contest when he was just 12 years old. It was around this time that his mother, Pattie Mallette, recognized his potential and decided to share his talent with the world by posting videos of him singing on YouTube.
From YouTube Sensation to Global Superstar
Bieber's popularity on YouTube grew rapidly, and he soon became an internet sensation with millions of followers on his channel. It wasn't long before talent manager Scooter Braun discovered Bieber's talent and signed him to his record label. This proved to be a turning point in Bieber's career as he was able to showcase his talents to a much larger audience.
In 2009, Bieber released his debut single, "One Time," which quickly became a hit and introduced him to a global audience. He followed up with his debut album, "My World 2.0," which debuted at number one on the US Billboard 200 and established him as a rising star in the music industry.
Bieber's early success was not possible without his fan base, which was largely made up of teenage girls who were drawn to his good looks and pop-friendly sound. His clean-cut image and wholesome lyrics also appealed to parents, making him a safe choice for young listeners. Bieber's popularity continued to grow as he released more hit singles, including "Baby," "Somebody to Love," and "Never Say Never."
Bieber's success as a young artist happened because of his savvy use of social media, particularly YouTube. He used it to connect with fans, share behind-the-scenes content, and promote his music. This early adoption of social media as a promotional tool helped establish Bieber as a pioneer in the digital age of music, giving way for future artists to follow in his footsteps.
Bieber's Successful US Concert Performances
Justin Bieber has performed countless concerts in the United States over the course of his career, but some stand out as particularly memorable. One such concert was his performance at Madison Square Garden in 2012. Bieber, who was just 18 years old at the time, became the youngest artist to headline a show at the iconic New York City venue. The sold-out show was a career highlight for Bieber, who later described it as a "dream come true."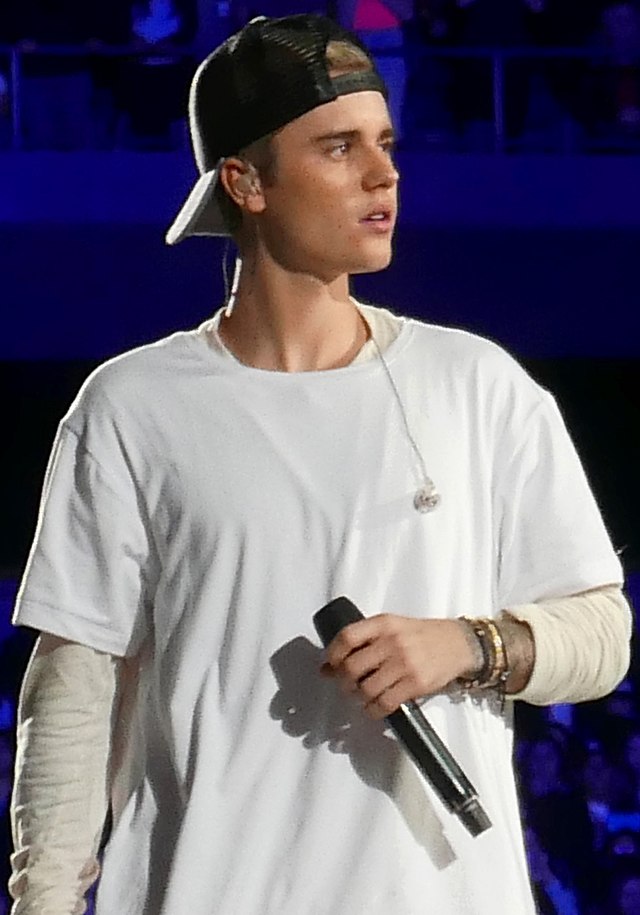 Another memorable concert was Bieber's performance at the Staples Center in Los Angeles in 2013. The concert was part of his Believe Tour and was notable for a surprise appearance by rapper Drake, who performed his hit song "The Motto" with Bieber. The crowd went wild as the two stars performed together, and Bieber later described the experience as "insane."
In 2015, Bieber performed at the American Airlines Arena in Miami, Florida as part of his Purpose Tour. The concert was memorable for a number of reasons, including Bieber's emotional performance of the song "Purpose," which he later described as one of his most meaningful performances. The show was also notable for its elaborate stage design, which included a giant 3D screen that brought the stage to life.
Finally, Bieber's recent Justice World Tour included a performance at the T-Mobile Arena in Las Vegas, Nevada. The concert was memorable for its high-energy performance and impressive visual effects. Bieber also surprised fans by bringing out special guests, including rapper Kid Laroi, who performed his hit song "Stay" with Bieber. The concert was a witness to Bieber's enduring popularity and his ability to put on a show that fans will never forget.
Troubled Personal Life and Controversial Actions
While Justin Bieber enjoyed immense success as a young artist, his popularity is full of challenges. As his career took off, he struggled to cope with the pressures of fame and the scrutiny of the media. His personal life became the subject of intense speculation, with rumors of drug use, reckless behavior, and run-ins with the law.
One of Bieber's most notorious incidents occurred in 2014 when he was arrested for driving under the influence in Miami. The incident followed a string of other run-ins with the law, including an arrest for assault in Toronto and a raid on his home in Los Angeles. These incidents led many to question whether Bieber was on a path to self-destruction.
In addition to his legal troubles, Bieber also faced criticism for his behavior offstage. He was accused of being disrespectful to fans and reporters and was criticized for his perceived arrogance and entitlement. He also drew criticism for his appearance, with many commenting on his changing hairstyle and tattoos.
Bieber has since acknowledged the mistakes he made during this period and has taken steps to turn his life around. He has been open about his struggles with mental health and has spoken about the toll that fame took on him. In recent years, he has focused on his personal growth and has used his platform to advocate for mental health awareness and to speak out about social justice issues. While the dark side of fame may have taken a toll on Bieber, it has also helped him grow and mature as an artist and as a person.
Journey to Redemption & Growth as an Artist
Justin Bieber's early career was marked by immense success, but also by controversy and personal struggles. However, in recent years, the singer has made a remarkable comeback and has become an advocate for mental health and social justice issues. Bieber's journey to redemption has been marked by personal growth and a renewed commitment to his music and his fans.
One of the factors in Bieber's comeback is his desire to be transparent and honest about his struggles. He has spoken openly about his battles with depression and anxiety and has used his shows to advocate for mental health awareness. In addition, he has been vocal about his Christian faith, which has played an important role in his personal and artistic growth.
Bieber's most recent album, "Justice," has been praised for its socially conscious themes and its message of hope and healing. The album includes collaborations with a number of other artists, and has been described as a "love letter to his fans." In addition, Bieber has used the album to raise awareness for a number of social justice issues, including racial inequality, police brutality, and the importance of mental health.
Bieber's comeback has also been marked by a renewed commitment to his fans. He has been active on social media, sharing behind-the-scenes content and interacting with fans. He has also been active in supporting charitable causes, raising awareness for organizations such as Pencils of Promise, which works to provide education to children in developing countries. Bieber's journey to redemption and growth has been an incredible one, and his renewed commitment to his music, his fans, and his social issues serves as an inspiration to others.
Credit to – Pascal Parvex via CC Attribution-Share Alike 3.0
Bieber's Future Plans for 2023
One event that has been confirmed for Bieber in 2023 is his performance at the Coachella Valley Music and Arts Festival in California. The festival, which is one of the largest and most prestigious music festivals in the world, is set to take place in April of 2023.
Bieber is one of the headlining acts for the festival and is expected to perform a set that showcases his biggest hits as well as some new material. The performance is sure to be one of the most highly anticipated of the festival and will give fans a chance to see Bieber perform live in a festival setting.
With his success in recent years and his history of performing live shows, it is likely that he will embark on a new tour or perform live in some iconic venues soon.
Many fans are eagerly anticipating the release of new music from Bieber, as he has not released a new album since "Justice" in 2021. It is possible that he may be working on new material and planning to release it in the coming months, with a tour or concert to follow.