Credit to Lawrence Jackson via Commons Public Domain
Prepare for a musical spectacle like no other! Olivia Rodrigo, the American singer-songwriter and actress, is all set to embark on her highly-anticipated Guts World Tour in 2024. This extraordinary tour is in support of her second studio album, "Guts," released in 2023.
Tour Highlights:
Tour Kickoff: The Guts World Tour will kick off on February 23, 2024, in the vibrant city of Palm Springs. It promises to be an electrifying start to a musical journey that fans have been eagerly waiting for.
Grand Finale: The tour will conclude on August 17, 2024, in the dynamic city of Inglewood. It's where the magic of the Guts World Tour will come to a thrilling close.
Worldwide Adventure: Olivia Rodrigo will take you on an unforgettable journey with 77 shows spanning North America and Europe. Get ready for a whirlwind of music and emotions.
Amazing Supporting Acts: Joining Olivia on this epic musical journey are talented artists like The Breeders, Chappell Roan, PinkPantheress, and Remi Wolf. Their performances are sure to add an extra layer of magic to the experience.
The Road to "Guts": Olivia's Music Quest
Before we delve into the excitement of the Guts World Tour, let's rewind to the release of Olivia Rodrigo's "Guts" album. This highly-anticipated album hit the airwaves on September 8, 2023, and it was nothing short of a musical revelation.
The journey began on June 26, 2023, when the album was announced, and its captivating cover art was unveiled. It was the perfect teaser before the release of the album's lead single, "Vampire." Fans eagerly preordered the album on the same day, adding to the growing excitement.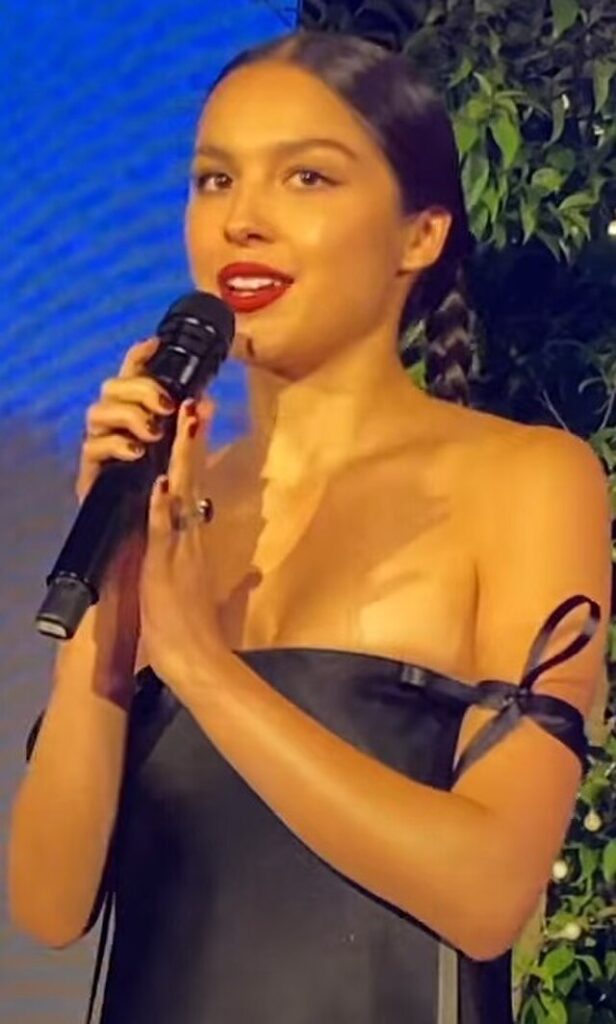 Credit to Logan Alexandra via CC Attribution 3.0
As the release date drew closer, Olivia Rodrigo gave her fans a glimpse into the album's track listing on July 31, 2023. This teaser had fans on a quest for clues. The following day, Rodrigo unveiled the titles of all twelve tracks, leaving fans even more exhilarated.
The excitement reached new heights on September 7, 2023, when Olivia released a thrilling trailer for "Guts" on YouTube. This trailer revealed the titles of the album's four bonus tracks, adding more intrigue to the upcoming musical journey.
Three incredible singles paved the way for "Guts" in 2023, starting with "Vampire" in June, followed by "Bad Idea Right?" in August, and "Get Him Back!" in September. These singles showcased Olivia's remarkable musical talent and set the stage for the album's success.
A Journey of Excitement and Demand
Before the official tour announcement, Olivia Rodrigo and the venues where she's set to perform began teasing fans through social media. The Guts World Tour is Olivia Rodrigo's second concert tour and her first arena tour, following the successful Sour Tour in 2022.
The excitement hit its peak on September 13, 2023, when Olivia shared the first set of tour dates on her social media platforms. These shows will take place in various cities across the United States, Canada, and Europe. The response was overwhelming, leading to the addition of 18 more dates across North America and Europe on September 15, 2023.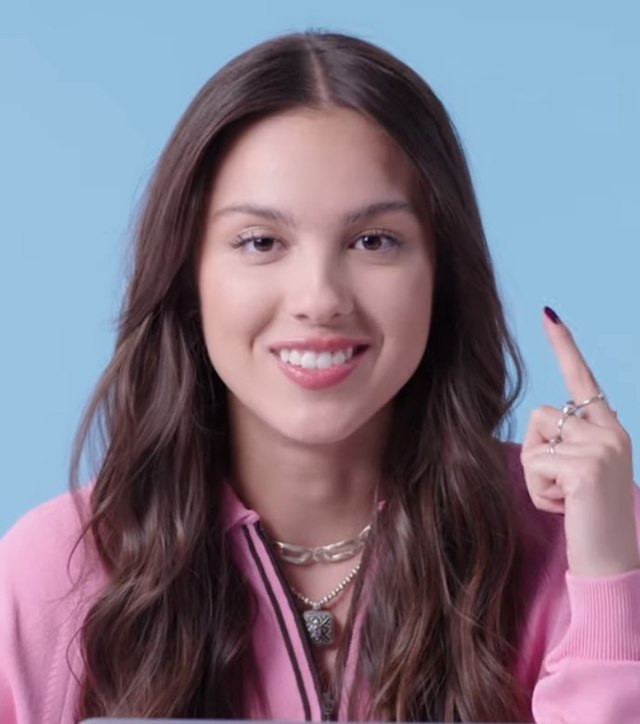 Credit to VOGUE Taiwan via CC Attribution 3.0
The demand for tickets continued to soar, resulting in additional dates and venue upgrades. On September 19, 2023, an extra date was announced for Lisbon and Antwerp due to "incredible demand," along with a venue upgrade for the Oslo show.
An Exclusive Preview of "Guts"
Before the Guts World Tour officially begins, Olivia Rodrigo treated fans to an exclusive concert at the Los Angeles Theatre at Ace Hotel on October 9, 2023. What makes this event even more special is that all proceeds from ticket sales went to her Fund 4 Good nonprofit organization. The concert was streamed a day later on Rodrigo's official YouTube channel, offering fans a unique peek into the stories behind the album's composition.
Olivia Rodrigo's Guts World Tour 2024: Ticket Information and Pricing
Olivia Rodrigo and her team are taking steps to ensure that real fans, not bots or resellers, get the tickets they deserve. To achieve this, they're asking fans to register before tickets become available. You can register for your tickets on Ticketmaster, and if you're an American Express cardholder, you may even enjoy early access.
Pricing
Standard tickets for Olivia Rodrigo's Guts World Tour 2024 are priced between $49.50 and $199.50, plus applicable taxes and fees. But here's the exciting part – Olivia is all about making her concerts accessible to as many fans as possible.
That's why she's introducing Silver Star Tickets. These special tickets are an incredible deal at just $20 each, plus taxes and fees. That's right, $20! However, there's a twist – Silver Star Tickets must be purchased in pairs. The exact seat locations will be a surprise, as they'll be revealed on the day of the show, adding an extra element of excitement to your concert experience.
Keep an eye out for the availability date for Silver Star Tickets. Olivia wants to make it easy and affordable for her fans to be part of the magic, and these tickets are your golden opportunity to do just that.
Now, it's time to get ready for a music-filled adventure! As Olivia Rodrigo takes the stage, she's sure to captivate audiences around the world with her incredible talent. This is one musical experience you won't want to miss!
Related Articles: