Credit to NickRewind via CC Attribution 3.0
Imagine a nondescript Connecticut teenager, armed with nothing but a smartphone and boundless passion, setting the world's screens ablaze with her electrifying dance moves. Charli D'Amelio's meteoric rise on TikTok isn't just a remarkable success story; it's a global sensation that's left millions spellbound by her mesmerizing talent.
Let's embark on an exhilarating journey through the extraordinary life of Charli D'Amelio, unveiling the pivotal moments that have transformed her into a force to be reckoned with in the world of dance and entertainment.
Charli's Introduction to TikTok
Charli D'Amelio's journey began like many others, with a simple curiosity about TikTok, the video-sharing platform that was quickly taking the world by storm. In 2019, at the age of 15, Charli uploaded her first dance video, not realizing that this would be the start of something extraordinary. Her initial videos showcased her passion for dancing and her infectious enthusiasm.
As her follower count grew, Charli's popularity surged, and it became evident that she possessed a unique talent for choreography. Her first big break came when she uploaded a dance to the hit song "Renegade" by K CAMP. Little did she know that this dance would become a viral sensation, and she would soon become synonymous with it.
The 'Renegade' Dance Craze
The "Renegade" dance craze catapulted Charli D'Amelio into the global spotlight. This intricate dance routine featured a blend of moves that were both challenging and visually captivating. Charli's precision and energy were undeniable, making the dance not only popular but also aspirational for many aspiring TikTok creators.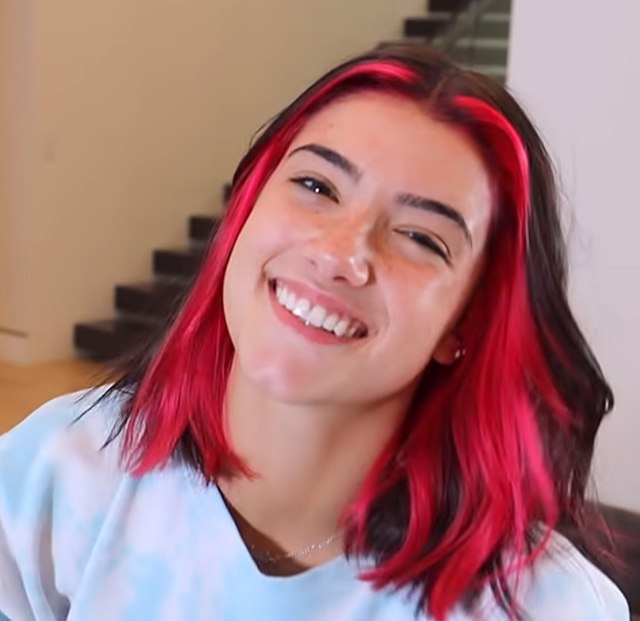 Credit to Brad Mondo via CC Attribution 3.0
The dance's popularity was further amplified when Charli was invited to perform it at the NBA All-Star Game in 2020. Her appearance on such a prestigious platform solidified her status as a TikTok sensation and demonstrated the power of her influence. As Charli's fame grew, so did her fanbase, affectionately known as the "D'Amelio Family." They eagerly anticipated each new dance video she posted, turning her into an internet sensation overnight.
Collaborations and Connections
Charli D'Amelio's journey to becoming the world's dance sensation wasn't a solo endeavor. She recognized the importance of collaboration and connecting with other creators on TikTok. Charli engaged in duets and collaborative challenges, which helped her expand her reach and connect with a broader audience.
One of her most significant collaborations was with fellow TikTok sensation Addison Rae. Together, they created content that resonated with millions of viewers and showcased their chemistry as friends. This collaboration not only strengthened their personal bond but also proved their positions as influential figures on the platform.
The D'Amelio Family's TikTok Dynasty
While Charli D'Amelio was undeniably the star of the show, her family played a vital role in her journey to becoming a dance sensation. Her older sister, Dixie D'Amelio, also rose to fame on TikTok and became a successful content creator in her own right. Together, the D'Amelio sisters showcased their unique personalities and talents, resonating with audiences of all ages.
Their parents, Marc and Heidi D'Amelio, supported their daughters' online endeavors and even started their own TikTok accounts, further expanding the family's presence on the platform. The D'Amelio family's authenticity and relatability endeared them to fans, making them one of TikTok's most beloved and followed families.
Beyond TikTok
Charli's Transition to Mainstream Success Charli D'Amelio's influence extended beyond TikTok as she ventured into mainstream entertainment. She made guest appearances on popular television shows, collaborated with renowned brands, and even released her own merchandise line. Her transition to mainstream success was seamless, thanks to her strong online presence and undeniable talent.
One notable milestone was her appearance in a Super Bowl commercial for Sabra Hummus, where she shared the screen with various celebrities. This commercial not only showcased Charli's charisma but also demonstrated her ability to appeal to a broad audience, transcending the boundaries of social media.
Dealing with Fame and Criticism
As Charli D'Amelio's fame continued to skyrocket, she also faced the challenges that come with being in the public eye. She dealt with criticism, online trolls, and the pressures of maintaining her image as a role model for her young fans.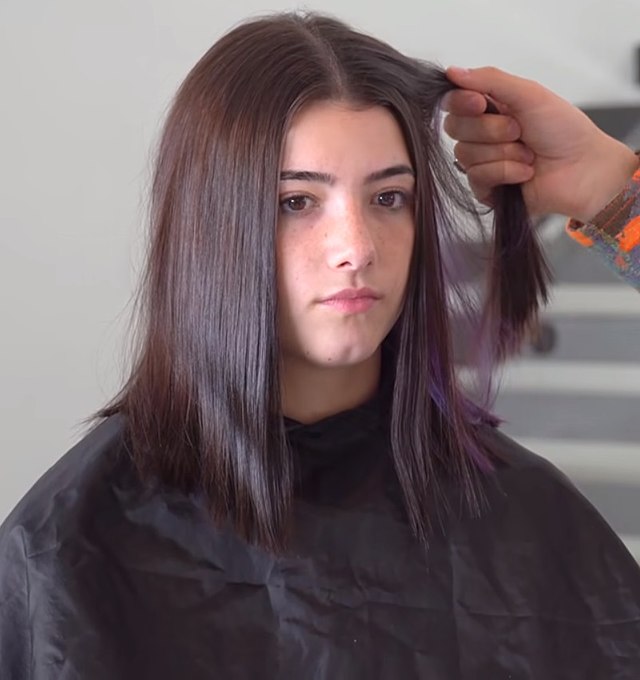 Credit to Brad Mondo via CC Attribution 3.0
Despite the challenges, Charli remained resilient and transparent about her experiences. She used her platform to address issues like cyberbullying and body positivity, inspiring her followers to be kinder and more accepting in the digital age. Charli's willingness to share her vulnerabilities and challenges only strengthened her connection with her audience.
Charli's Impact Beyond Entertainment
Charli D'Amelio's influence extended to philanthropy and charitable work. She used her platform to raise awareness and funds for important causes. One notable initiative was her partnership with UNICEF, where she advocated for children's rights and global issues.
Through various charity challenges and fundraisers, Charli encouraged her followers to make a positive impact on the world. Her commitment to giving back demonstrated her desire to use her fame for a greater purpose, inspiring her fans to do the same
Charli's Future in Entertainment
As Charli D'Amelio continues to evolve and mature, her future in the entertainment industry looks promising. She has expressed interest in pursuing acting and exploring other creative avenues while continuing to engage with her fans through her digital platforms.
Charli is poised to achieve even greater success and leave an enduring mark on the world of entertainment. Her transition from a TikTok sensation to a global dance phenomenon showcases her extraordinary talent and the limitless opportunities presented by the digital era.
Conclusion
Charli D'Amelio's remarkable journey from a TikTok enthusiast to the world's dance sensation highlights the power of talent, dedication, and authenticity in the digital age. Her ascent underscores the profound impact these qualities can have on one's trajectory in the online world. Her impact extends far beyond the confines of social media, inspiring millions and leaving a name to the world of entertainment. As she continues to grow and explore new horizons,  Charli D'Amelio's star will shine brightly for years to come, captivating audiences worldwide with her mesmerizing moves and infectious energy.
Related Articles: