Credit to Raph_PH via CC Attribution 2.0
Are you ready to dance the night away under the starry Bahamian sky while grooving to the legendary tunes of Lionel Richie? Well, it's time to mark your calendars because from November 30 to December 3, 2023, you have the chance to join the music icon in paradise. Lionel Richie has teamed up with Vibee to present an unforgettable experience, Lionel Richie's "Dancing on the Sand," set against the breathtaking backdrop of Atlantis Paradise Island. But what's in store for you at this extravagant event? Let's get into the details.
For fans of Lionel Richie, this is a dream come true. Lionel Richie himself is ecstatic about the event, saying that he is beyond excited to spend the weekend with his fans beachside in the Bahamas later this year. So, what can you expect from "Dancing on the Sand"?
An Unforgettable Lineup
The event promises an epic headlining performance by Lionel Richie, and he's not alone. Sheryl Crow, a recent inductee of the Rock & Roll Hall of Fame Class of 2023, will also grace the stage.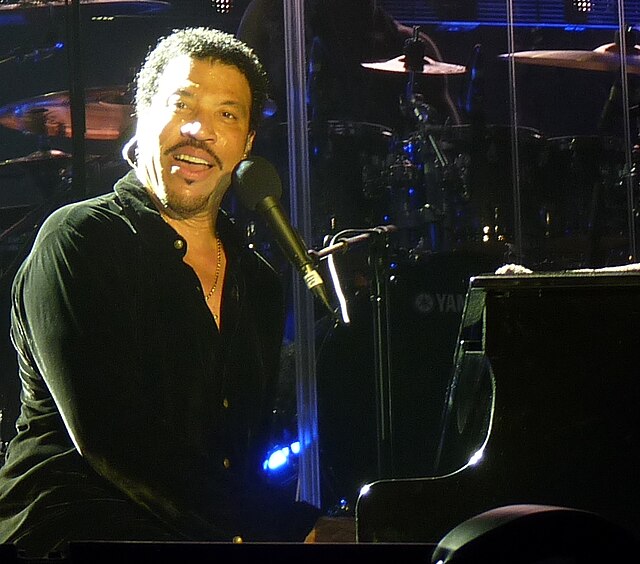 Credit to DianeSunshineCoast via CC Attribution-Share Alike 3.0
The music extravaganza will feature additional talents like Nile Rodgers & CHIC, Vanessa Carlton, Megan Moroney, and Jake Wesley Rogers. With a star-studded lineup like this, you're in for a musical treat like no other.
Exclusive Activities and Intimate Moments
Beyond the incredible performances, "Dancing on the Sand" offers exclusive activities curated by Lionel Richie himself. The Sunset Soiree kick-off party sets the mood for the weekend, followed by the glamorous Hollywood Affair event where you can strut your stuff on the red carpet. If you're a fan of the '80s, the Rewind Revue 80s dance party is sure to transport you back in time.
Lionel Richie isn't just here to perform; he's here to connect with his fans. You'll have the opportunity to sit down for an intimate conversation and Q&A with the music legend. It's a chance to hear his favorite stories spanning his illustrious career, straight from the man himself. This level of interaction with a global music icon is a once-in-a-lifetime experience that true fans won't want to miss.
The Ultimate Bahamian Getaway
But "Dancing on the Sand" is more than just a music festival. It's also an opportunity to experience the stunning beauty of the Bahamas. You'll be spending three nights on Paradise Island at the famed Atlantis resort. Atlantis is a tropical paradise like no other, boasting luxurious hotels, an open-air marine habitat with over 50,000 aquatic animals, 11 gorgeous pools, and a thrilling water park. Whether you want to relax on the pristine white-sand beach or dive into exciting water activities like swimming with dolphins, snorkeling, and scuba diving, Atlantis has it all.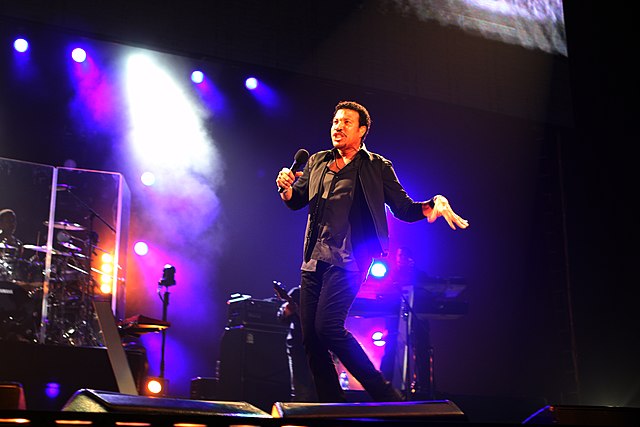 Credit to Eva Rinaldi via CC Attribution-Share Alike 2.0
This destination is a must-visit with its world-class amenities and breathtaking natural surroundings. It's the perfect setting for a memorable weekend of music and relaxation. So, if you're ready to embark on an adventure, immerse yourself in the world of Lionel Richie, and make incredible memories in the Bahamas, "Dancing on the Sand" is the event for you. Book your tickets and get ready to dance the night away in paradise!
Conclusion
Lionel Richie's "Dancing on the Sand" promises a unique blend of music, entertainment, and the stunning beauty of the Bahamas. With a lineup of musical legends, exclusive activities, and the chance to connect with Lionel Richie himself, it's an experience that fans will cherish forever. So, don't miss out on the opportunity to join him in paradise, and make your way to Atlantis Paradise Island from November 30 to December 3, 2023. It's time to dance on the sand and create unforgettable memories in the heart of the Bahamas.
Related Articles: