Credit to Eva Rinaldi via CC Attribution-Share Alike 2.0
What makes a music artist iconic? Is it the string of chart-topping hits, the ability to sell out stadiums, or the undeniable influence they have on the industry and culture? In the dynamic realm of music, certain artists endure the passage of time, leaving an enduring imprint on the industry.
Over the past decade, the United States has been home to an array of exceptional talent that has not only shaped the musical landscape but also created a profound impact on the global stage. The careers of these prominent US music artists, uncovered their top songs, albums, achievements, and the unique qualities that distinguish them in the music world.
What sets these artists apart and makes them remarkable? Let's discover together!
Beyoncé
It's Queen Bey's decade of dominance. Beyoncé Knowles-Carter, affectionately known as Queen Bey, has reigned supreme over the past decade. Her chart-topping hits like "Single Ladies," "Drunk in Love," and "Formation" have not only dominated the airwaves but also sparked cultural movements. Beyoncé's albums, including "Lemonade" and "Beyoncé," have been critically acclaimed and commercially successful.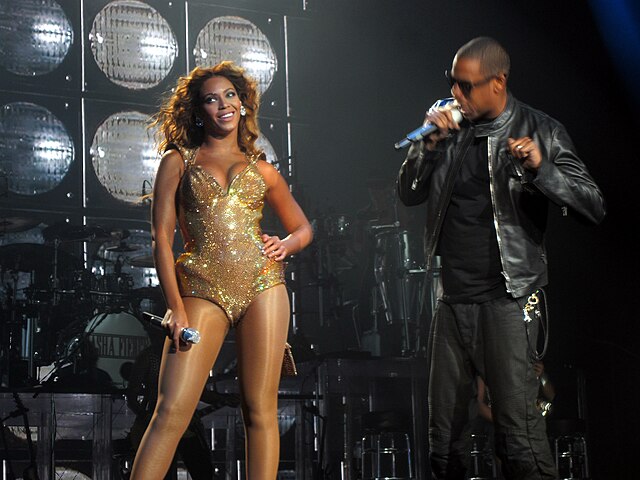 Credit to idrewuk via CC Attribution 2.0
Her groundbreaking Coachella performance in 2018, often referred to as Beychella, showcased her ability to command the stage and set new standards for live performances. With multiple Grammy Awards, her own fashion line, and philanthropic endeavors, Beyoncé's influence transcends music, making her a true icon of our time.
Kendrick Lamar
Shaping the sound of a generation, Kendrick Lamar, the Compton-born rapper, has been a defining voice in the world of hip-hop. With albums like "good kid, m.A.A.d city," "To Pimp a Butterfly," and "DAMN," Lamar has consistently pushed the boundaries of the genre. His thought-provoking lyrics and social commentary have resonated with audiences, earning him numerous accolades, including Pulitzer Prizes.
Lamar's unforgettable performance at the 2016 Grammy Awards, where he emerged from within a jail cell, made a powerful statement about police brutality and mass incarceration. He has made a dominant force in the industry through his impact on hip-hop and his commitment to addressing important social issues.
Taylor Swift
From country star to pop sensation, Taylor Swift's journey from a country sweetheart to a global pop sensation is undeniably extraordinary. Over the past decade, Swift has consistently produced chart-topping albums, including "1989," "Reputation," and "Lover." A devoted fan base has been earned through her ability to connect with her audience using heartfelt lyrics and relatable narratives.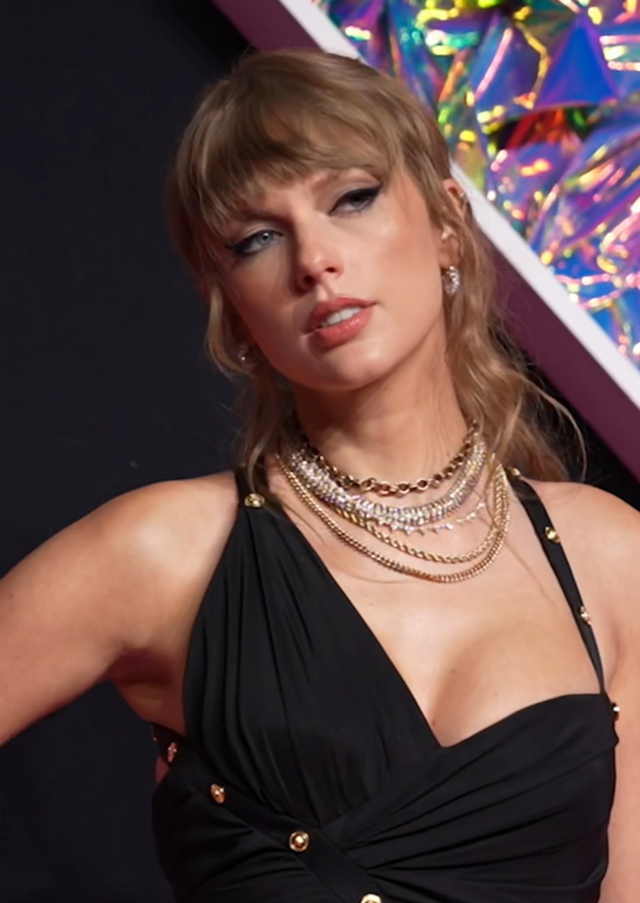 Credit to iHeartRadioCA via CC Attribution 3.0
Swift's "1989 World Tour" and "Reputation Stadium Tour" set attendance records and showcased her evolution as a performer. In addition to her musical achievements, Swift has been a vocal advocate for artists' rights, showcasing a lasting impact on the music industry.
Drake
Aubrey Drake Graham, known simply as Drake, has become a dominant force, taking over the US over the past decade. With hit singles like "Hotline Bling," "God's Plan," and "In My Feelings," he has consistently topped the charts. His albums, including "Take Care," "Views," and "Scorpion," have solidified his position as one of the most influential artists of our time. Drake's OVO Fest in Toronto has become a sought-after event, featuring surprise guest appearances and unforgettable performances. He has become a transcendent figure in the music world by effortlessly fusing diverse music genres and captivating a wide-ranging audience.
Adele
The soulful songstress who stole our hearts is Adele. Her powerful voice and emotionally charged ballads have made her a beloved figure in the music industry. Her albums, "21" and "25," not only broke records but also resonated with listeners on a profound level. Adele's live performances are nothing short of magical, with her ability to command a stage with just her voice and a piano. Her numerous Grammy Awards, including Album of the Year for "25," speak to her exceptional talent and influence in the industry.
The Weeknd
Blurring boundaries and defying genre, The Weeknd, whose real name is Abel Tesfaye, has brought a unique blend of R&B and pop to the forefront of the music scene. His hit singles like "Blinding Lights" and "Can't Feel My Face" have topped the charts. Albums such as "Starboy" and "After Hours" have solidified his status as a genre-defying artist. The Weeknd's Super Bowl LV halftime show in 2021 was a visual and auditory spectacle that showcased his ability to create an immersive live experience. With numerous Billboard Music Awards and an ever-evolving sound, The Weeknd continues to push the boundaries of music.
Billie Eilish
Billie Eilish, a teenage prodigy, is swiftly conquering the world with her exceptional talent. Her debut album, "When We All Fall Asleep, Where Do We Go?" featured hit songs like "Bad Guy" and "Bury a Friend." Eilish's haunting vocals and unique style have captivated audiences worldwide.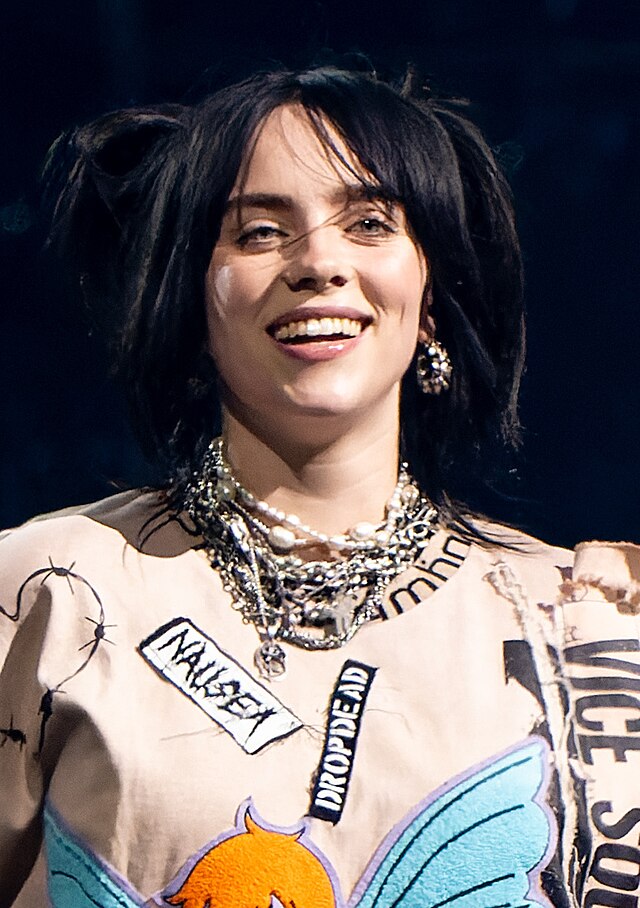 Credit to Raph_PH via CC Attribution 2.0
Her live performances, marked by ethereal visuals and a deep connection with her fans, have established her as a dominant force in the industry. Eilish's influence is showcased through her exceptional accomplishment of dominating the major categories at the 62nd Grammy Awards.
Ed Sheeran
The songwriting sensation Ed Sheeran has made a dominant figure in the music industry with his prowess and melodic tunes. Hit songs like "Shape of You" and "Thinking Out Loud" have topped charts and become anthems for a generation. Sheeran's albums, including "x" and "÷," have been commercial successes and have earned him numerous awards. His "Divide Tour" became one of the highest-grossing tours of all time, showcasing his ability to connect with a live audience. Ed Sheeran's ability to convey stories through his music continues to strike a chord with fans around the globe.
Lady Gaga
Lady Gaga, the versatile icon celebrated for her diverse style and commanding vocal prowess, has etched an enduring legacy in the music realm. Her albums, including "The Fame" and "A Star Is Born" soundtrack, have produced hit songs like "Poker Face" and "Shallow." Gaga's dynamic stage presence and avant-garde fashion have made her a captivating live performer. She has garnered critical acclaim and a multitude of awards, including an Academy Award for "Shallow," thanks to her artistic versatility that spans across pop, rock, and jazz genres.
Takeaway
In the past decade of musical brilliance, these dominant US music artists have not only achieved remarkable commercial success but have also pushed the boundaries of creativity and artistry. Through hit songs, chart-topping albums, unforgettable concerts, and numerous awards, they have proven their positions as influential figures in the music industry. As we reflect on their journeys, one thing becomes clear: the music of the past decade has been defined by their outstanding contributions. Their enduring influence is bound to shape the future of music for another decade and many years beyond.
Related Articles: