Credit to Julia Stavale via CC Attribution-Share Alike 2.0
Have you ever wondered what it takes to transform from a child star to a global pop sensation? Miley Cyrus, with her distinctive voice, dynamic performances, and unapologetic persona, has not only captivated audiences but also redefined the boundaries of pop music. From her humble beginnings as Disney's Hannah Montana to her evolution into a boundary-pushing artist, the path Miley has taken is quite amazing. In this article, we'll dive into the past, present, and future of Miley Cyrus, exploring her hits, concerts, albums, awards, and her remarkable career.
Rising Through Disney and Early Success
Miley Cyrus first captured our hearts as the dual-personality superstar in the hit Disney Channel show, "Hannah Montana." Her transition from child star to pop sensation began with her breakthrough album "Meet Miley Cyrus," featuring hits like "See You Again" and "7 Things." As she shed her Disney image, Miley's raw talent and audacious style set her on a course to redefine herself and her music.
The album's success paved the way for her "Best of Both Worlds Tour," where she mesmerized fans with her electrifying stage presence. This early period laid the foundation for what would become an extraordinary career.
Wrecking Ball and Bangerz Era
In the "Bangerz" era, Miley's transformation was complete. The release of the album's lead single "Wrecking Ball" not only marked her first number one hit but also thrust her into the limelight for her bold visuals and daring performances. While the album was laden with chart-toppers like "We Can't Stop" and "Adore You," it also ignited debates about artistic expression and pop culture.
Miley's fearless attitude was showcased on her headline-grabbing "Bangerz World Tour." Infamous for her provocative outfits and boundary-pushing choreography, Miley was unapologetically herself on stage, challenging conventions and captivating audiences around the globe.
Dead Petz and Younger Now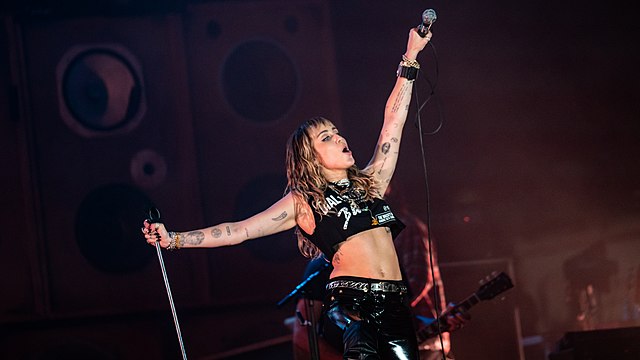 Following the intense spotlight of "Bangerz," Miley released "Miley Cyrus & Her Dead Petz," an experimental departure from her previous sound. The album was a testament to her artistic curiosity, collaborating with alt-rock and experimental musicians. Yet, she surprised the world once again with "Younger Now," embracing a more mature, country-infused sound that showcased her versatile talent and willingness to evolve.
"Malibu," the lead single from "Younger Now," offered a glimpse into Miley's personal growth and renewed direction. The album allowed her to connect with her audience on a deeper level, revealing different facets of her artistry.
"Plastic Hearts" and Reinvention
In recent years, Miley Cyrus experienced a resurgence with her album "Plastic Hearts." Fusing rock, pop, and glam influences, she delivered hits like "Midnight Sky" and "Prisoner." The album marked her ability to blend genres seamlessly, proving her staying power in the ever-changing world of music.
"Plastic Hearts" not only showcased Miley's musical versatility but also resonated with a new generation of listeners. With her powerful vocals and rock-infused anthems, she solidified her status as a force to be reckoned with in the modern music landscape.
Concerts and Unforgettable Performances
Miley's stage presence and energy have consistently been on display during her live performances. From the twerking controversy at the MTV VMAs to her captivating "Bangerz" tour, Miley's concerts are renowned for their boldness and authenticity. Her ability to connect with the audience on a personal level sets her apart as a performer who never fails to leave a lasting impression.
Miley's concerts are more than just musical events; they're experiences that showcase her evolution and fearlessness. Her stage charisma and commitment to delivering unforgettable shows have made her a sought-after live performer.
Awards and Recognitions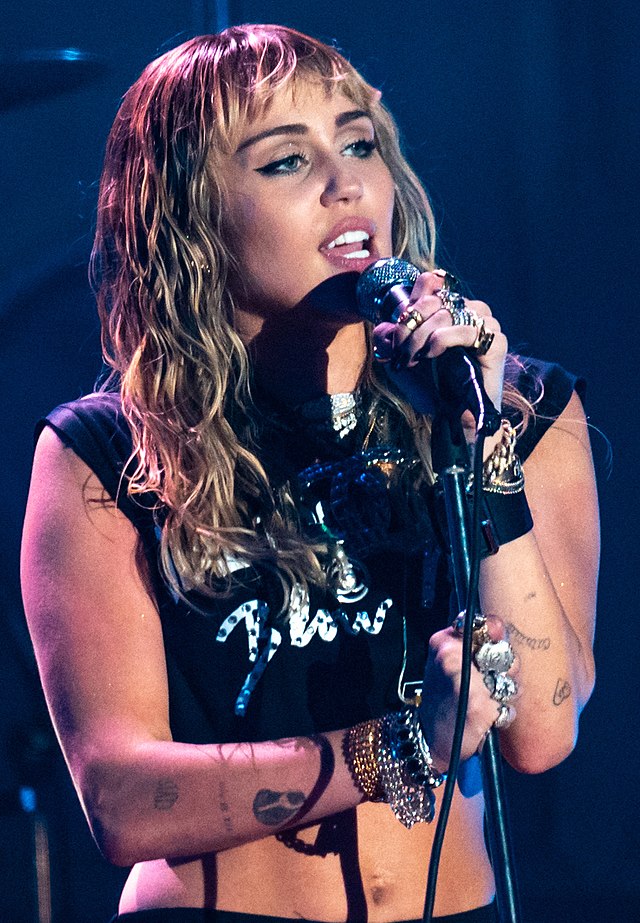 Miley Cyrus has been honored with numerous awards throughout her career, including Billboard Music Awards, MTV Europe Music Awards, and even a Grammy nomination. These accolades recognize her impact on the music industry and her dedication to pushing creative boundaries.
As her career has evolved, Miley's ability to garner critical acclaim and industry recognition has remained consistent. Her unique style, combined with her dedication to her craft, has earned her a place among music's most celebrated artists.
The latest on Miley
Miley Cyrus is set to unveil a fresh song and music video titled "Used To Be Young," which will be showcased as a segment of the upcoming ABC special named "Endless Summer Vacation: Continued (Backyard Sessions)."
The global release of the single is scheduled for August 25, while the television event is slated to broadcast on the evening of August 24. The special is anticipated to feature a distinctively personal interview with Cyrus, where she will unveil previously undisclosed anecdotes from the initial three decades of her life, marking the first time for such revelations, according to an official press statement.
The announcement of the single and special came directly from Cyrus via her social media channels. This presentation is described as a reimagined rendition of the "Backyard Sessions," which originally debuted on Disney+.
Final Thoughts
From her Disney days to her evolution as a boundary-pushing artist, Miley Cyrus has navigated the complexities of fame with audacity and authenticity. With a catalog of hits, a trail of unforgettable concerts, and an array of awards, Miley's journey is far from over. As she continues to reinvent herself and experiment with different sounds, one thing is certain: Miley Cyrus will forever be an icon of fearless innovation in the world of music.