Credit to Paul to my Linda via CC Attribution-Share Alike 4.0
Can you name a contemporary country artist whose meteoric rise has captured the hearts of millions and set records tumbling like dominos? You guessed it right! Morgan Wallen, the enigmatic country sensation, has been on an extraordinary journey that has taken him from the small screen to the top of the country music charts. Here is the fascinating story of Morgan Wallen and his ascent to stardom and how he's managed to break records along the way.
The Simple Start
The life story of Morgan Wallen is the embodiment of the American Dream. Born in Sneedville, Tennessee, a town with a population of just over 1,000, Wallen's journey began in a place where music was as much a way of life as it was a passion. His early years were marked by a love for singing and a deep connection to the genre. Wallen's innate talent shone through, and he quickly moved from school talent shows to local gigs, slowly but surely building a dedicated fanbase.
The Voice That Turned Heads
In 2014, Wallen auditioned for Season 6 of "The Voice," a reality singing competition that catapulted many artists to stardom. His rendition of "Collide" during the blind auditions caught the attention of Usher and Adam Levine, both of whom fought fiercely to have him on their teams. Wallen ultimately chose Usher and advanced far in the competition, showcasing his remarkable vocal prowess. Although he didn't win the show, his time on "The Voice" opened doors that would lead to his future success in the music industry.
Debut Single and the Breakthrough
After his stint on "The Voice," Wallen signed with Panacea Records and began working on his debut single. In 2016, he released "The Way I Talk," a song that would mark his official entry into the country music scene. The song's relatable lyrics and Wallen's signature raspy voice immediately resonated with audiences. It wasn't long before "The Way I Talk" began climbing the charts, ultimately reaching the Billboard Hot Country Songs chart. This marked the beginning of Wallen's breakthrough, as fans and critics alike took notice of the rising star.
Chart-Topping Success with "Up Down"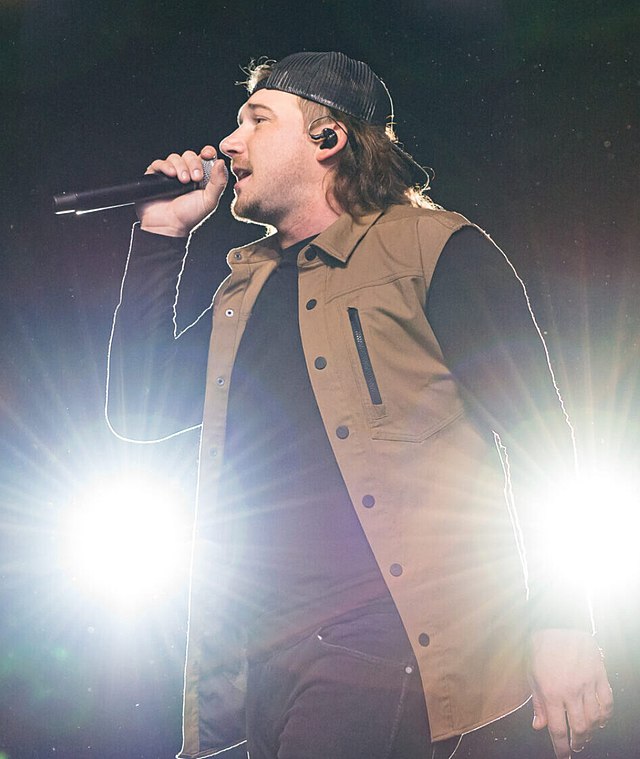 Credit to Andrew Wendowski via CC Attribution-Share Alike 4.0
The year 2017 was pivotal for Wallen. He followed up his debut single with "Up Down," featuring Florida Georgia Line. The infectious track became an anthem for partygoers and country music enthusiasts alike, catapulting Wallen to even greater heights. "Up Down" achieved chart-topping success, securing the #1 spot on the Country Airplay chart and earning Wallen his first Gold certification from the RIAA. This accomplishment was just a taste of the remarkable success that lay ahead for the young artist.
"If I Know Me" Album
Morgan Wallen's debut studio album, "If I Know Me," was released in April 2018, and it was a game-changer for his career. The album featured hit tracks like "Whiskey Glasses" and "Chasin' You," both of which dominated the country music charts. "Whiskey Glasses" became Wallen's first multi-Platinum single, showcasing his songwriting talent and emotional depth. The album's widespread acclaim cemented Wallen's status as a rising star in country music.
Success with "Dangerous: The Double Album"
Morgan Wallen's career reached new heights with the release of his second studio album, "Dangerous: The Double Album," in January 2021. This ambitious double album featured a wide range of songs that showcased Wallen's versatility as an artist. Notably, the album's lead single,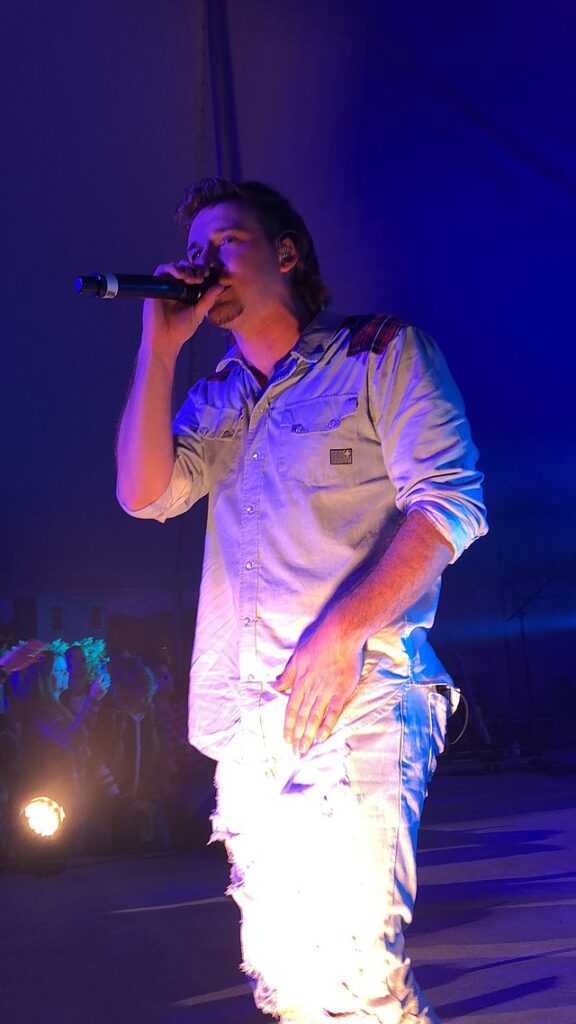 Credit to Mpkat2 CC Attribution-Share Alike 4.0via
"7 Summers," broke records for the most first-day streams for a country song on Apple Music and Spotify. "Dangerous" itself made history by spending ten consecutive weeks at the top of the Billboard 200, making Wallen the first country artist to achieve this feat in over three years.
A Resilient Spirit
In the wake of immense success, Morgan Wallen faced personal challenges and controversies that made headlines. However, his ability to take responsibility, learn from his mistakes, and seek personal growth endeared him to many fans who appreciated his candidness. Wallen's resilience in the face of adversity only strengthened his connection with his audience and demonstrated his commitment to his craft.
Record-Breaking Streams
Morgan Wallen's impact on the streaming world is undeniable. His hit single "7 Summers," released as part of the "Dangerous: The Double Album," achieved record-breaking success on both Apple Music and Spotify. On its debut day, "7 Summers" notched up an astonishing number of streams, becoming the most-streamed country song on both platforms. This remarkable achievement not only underlines Wallen's popularity but also speaks to his ability to bridge the gap between traditional country sounds and modern streaming preferences.
Billboard Dominance
Perhaps one of the most astonishing feats in Wallen's career was the historic reign of his album "Dangerous: The Double Album" on the Billboard 200 chart. Wallen became the first country artist in over three years to spend ten consecutive weeks at the number one spot on the chart. This accomplishment is a highlight of the album's universal appeal, drawing in fans from diverse musical backgrounds. Additionally, the album's lead single "Wasted on You" topped the Hot Country Songs chart, showcasing Wallen's ability to consistently produce chart-topping hits.
Takeaway
Morgan Wallen's remarkable journey from a humble Tennessee town to the pinnacle of country music superstardom is truly awe-inspiring. His music, characterized by raw emotion and relatable storytelling, has struck a chord with fans across the nation. Wallen's record-breaking achievements are a highlight of his talent, dedication, and unwavering connection to his audience. Morgan Wallen's climb to the top is far from over, and we can expect even more extraordinary achievements from this country music sensation in the years to come.
Related Articles: