Credit to VOGUE Taiwan via CC Attribution 3.0
Can you feel the anticipation building up for the 2023 MTV Video Music Awards? The music world was abuzz with excitement as Cardi B and Megan Thee Stallion, two of the most formidable talents in the rap game, took the stage at this year's VMAs.
But what made their performance truly unforgettable was the debut of their scintillating new track, "Bongos." In a colorful, choreography-heavy extravaganza, Cardi B and Megan showcased their musical prowess. Let's delve deeper into this electrifying VMA moment and unveil the impact of their collaboration.
A Colorful Spectacle: Cardi B and Megan's VMAs Performance
Cardi B and Megan Thee Stallion's performance was nothing short of a spectacle. Surrounded by a sea of vibrant dancers and, yes, even bongos, they unleashed the energy of their latest creation, "Bongos." The choreography was mesmerizing, leaving the audience in awe. Their chemistry on stage was palpable, and it was evident that this was a historic moment in the making.
"Bongos": A Musical Revelation
"Bongos" marks Cardi B and Megan Thee Stallion's first collaboration since the explosive "WAP" in 2020. The song dropped on September 8, accompanied by a visually stunning, choreography-packed music video directed by Tanu Muino, who had previously collaborated with Cardi B on hits like "Up," "Wild Side," and "Rumors." This time, "Bongos" adds a fresh chapter to their musical partnership and what it means for the rap scene.
Cardi B's Unstoppable Momentum
Cardi B's journey in the music industry has been a remarkable experience. Despite her debut album, "Invasion of Privacy," released in 2018, she has consistently maintained her presence through singles like "Hot Shit" and collaborations with other artists.
Megan Thee Stallion's Triumphs and Resilience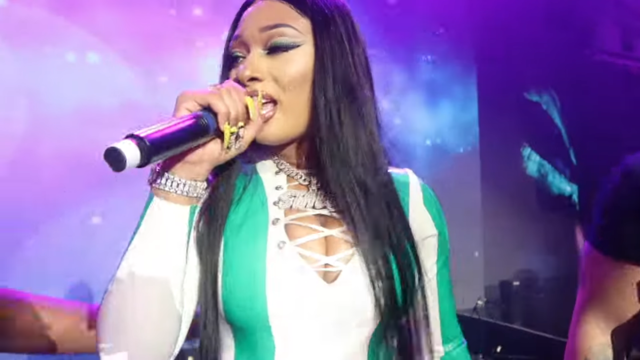 Credit to BABYGIRLTOS via CC Attribution 3.0
Megan Thee Stallion, too, has had a whirlwind career. Her surprise album, "Traumazine," dropped in August 2022, and her testimony against Tory Lanez in an assault trial marked a significant moment in her life. Many people cannot deny Megan's journey, her commitment to justice, and her upcoming projects, including her role in A24's "Dicks: The Musical."
Final Thoughts
Cardi B and Megan Thee Stallion's "Bongos" performance at the 2023 VMAs showcased the power of collaboration and innovation in the music industry. It's a reminder that music transcends boundaries and continues to evolve, thanks to artists who dare to push the envelope. As fans, we can only look forward to more groundbreaking moments and chart-topping hits from these incredible artists.
The VMAs were just the beginning, and "Bongos" proves the enduring creativity and resilience of Cardi B and Megan Thee Stallion in an ever-evolving industry.