Credit to Toglenn via CC Attribution-Share Alike 4.0
The stage is set for the 2023 Billboard Music Awards (BBMAs), and it's Taylor Swift who steals the spotlight, amassing a remarkable 20 nominations across an impressive 69 categories. The announcement that Taylor Swift leads the pack of finalists has sent shockwaves through the music industry.
But that's just the tip of the iceberg. With surprises, first-time nominees, and fresh categories, this year's BBMAs promise to be an unforgettable experience for music enthusiasts. Come along as we dive headfirst into the exhilarating realm of the 2023 Billboard Music Awards.
Taylor Swift 
The reigning queen of the music world, Taylor Swift, has once again asserted her dominance, securing a staggering 20 nominations for the 2023 Billboard Music Awards. With a career already laden with 29 BBMA wins, Swift could potentially surpass Drake as the all-time leader, as he currently holds 34 BBMA trophies. Adding to the excitement, she might even break Drake's record for the most awards won in a single night, a feat he achieved with 13 wins in 2017. Swift's incredible journey in the music industry continues to dazzle, and the 2023 BBMAs might witness history in the making.
Morgan Wallen and SZA Morgan 
Wallen and SZA are hot on Taylor Swift's heels with an impressive 17 nominations each. Their meteoric rise in the music scene is undeniable, and they are poised to give Swift a run for her money.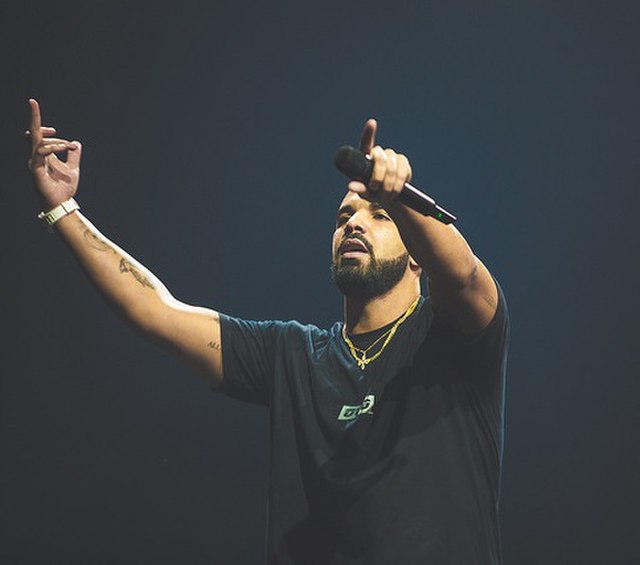 Credit to The Come Up Show via CC Attribution 2.0
The Weeknd, Drake, and Zach Bryan follow closely with 16 and 14 nominations, respectively. This diversity of artists and genres showcases the rich tapestry of the music world, where established stars and emerging talents coexist. The 2023 Billboard Music Awards will undoubtedly be a stage where both veterans and newcomers shine brightly.
A Fresh Awards Show Concept
This year, the BBMAs are rolling out a fresh awards show concept that promises to entertain fans like never before. With exclusive content, winner celebrations, behind-the-scenes glimpses, and performances by some of the biggest artists worldwide, the event aims to be an immersive experience. Notably, a unique collaboration with Spotify's 'Fans First' initiative will bring fans up-close-and-personal with their favorite artists. As the excitement builds, daily announcements of performers will keep fans engaged, starting from November 6th. The 2023 BBMAs are all set to redefine what a music awards show can be.
New Categories
The Billboard Music Awards have also expanded their categories to encompass the ever-evolving music landscape. Notable additions include four K-pop categories and two Afrobeats categories, recognizing the global reach and influence of these genres. Other new categories like 'Top Hot 100 Songwriter' and 'Top Hot 100 Producer' acknowledge the contributions behind chart-topping hits. With these additions, the BBMAs celebrate the diverse sounds that captivate audiences worldwide, making it an event that truly reflects the global music scene.
Notable Contenders and All-Time Legends
Aside from the finalists mentioned, it's worth noting that some all-time BBMA winners like The Weeknd, Beyoncé, Bad Bunny, Kanye West, Rihanna, and Elton John are once again in the running.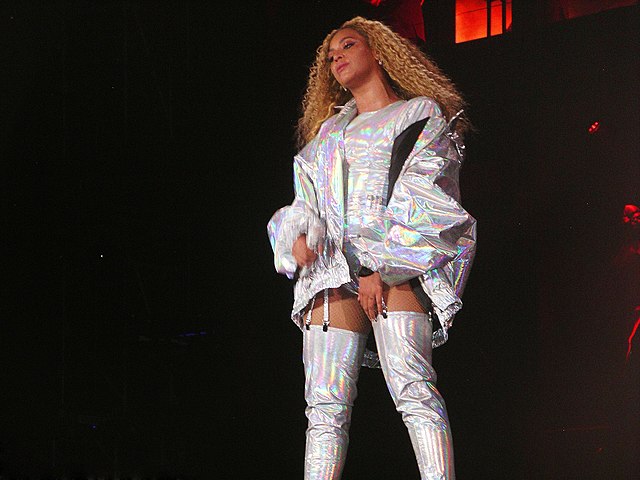 Credit to J.ébey via CC Attribution-Share Alike 4.0
Whitney Houston, an iconic figure with 16 BBMA Awards, stands as a finalist for 'Top Gospel Album,' further highlighting the diverse talents and genres that the BBMAs celebrate. With such a remarkable lineup of artists, this year's awards show is poised to be a spectacular celebration of music.
How Winners Are Determined
One unique aspect of the Billboard Music Awards is that winners are determined by performance metrics on the year-end Billboard charts, making it a data-driven measure of success. The eligibility period for the 2023 awards aligns with Billboard's year-end charts tracking, covering music consumption from November 19, 2022, through October 21, 2023. This ensures that the most deserving artists are recognized for their achievements.
Sponsors and Exclusive Experiences
The 2023 Billboard Music Awards are presented by Marriott Bonvoy, offering exclusive experiences to fans. Marriott Bonvoy will host special BBMAs performances and acceptance speeches at select hotels within their portfolio. Lexus, another sponsor, will surprise one lucky fan with a VIP treatment, including a private luxury vehicle ride to a one-of-a-kind performance. These sponsors add an extra layer of excitement and exclusivity to the event.
Stay Tuned for the Spectacle
As the Billboard Music Awards 2023 draw closer, music fans can follow the BBMAs on various social media platforms, including Facebook, Instagram, TikTok, Threads, and YouTube. Join the conversation using the hashtag #BBMAs, and stay updated with the latest news and developments on BillboardMusicAwards.com and BBMAs.watch. The music world is buzzing with anticipation, and the 2023 BBMAs promise to be an extraordinary celebration of talent, diversity, and chart-topping hits. Don't miss out on this unforgettable event!
For comprehensive information about BBMA 2023, visit the official Billboard website.
Related Articles: