Credit to Kristopher Harris via CC Attribution 2.0
In a resounding declaration of love for her craft and her fans, the incomparable Adele has decided to extend her Las Vegas residency, "Weekends With Adele," well into the year 2024. Originally set to bid farewell to the glittering lights of Sin City in November, the Grammy-winning sensation will now grace The Colosseum at Caesars Palace until June 2024, adding an extra 32 shows to Adele's Las Vegas Residency.
Adele's Echoing Comeback
Adele, renowned for her soul-stirring melodies and heartfelt lyrics, took to Instagram to express the profound impact these performances have had on her life. In a caption, she shared, "These shows have changed my life. I desperately needed to fall back in love with performing live again, and I have. I needed to reconnect with my songs and remember what they mean to me, and I have!"
Extending the Magic: A Residency Renewed
One can almost hear the sincerity in her words as she continues, "Being on stage over the last year, so up close and personal with an audience again after all these years, has been a truly extraordinary restorative experience that I'll never forget."
The close connection with her fans, seeing their reactions and sharing their emotions, has breathed new life into her performances, igniting a newfound joy and passion in her work. Even as she acknowledges the often melancholic nature of her songs, she emphasizes the profound happiness and learning that these shows have brought her.
A Profound Connection: Adele and Her Audience
Through her experiences during "Weekends With Adele," she reflects on the laughter and tears shared with her audience and the collective act of pouring their hearts into the music. "I've felt so much and learned so much about myself and you," she mused. "It's humanized everything I thought was scary."
The Heartfelt Realization: Adele's Love for the Stage
Ultimately, it's brought her to a profound realization: "Mostly though – it's just made me realize how much I really enjoy being on stage, that I'm bloody good at it, and that it is 100% where I belong!"
The Journey to "Weekends With Adele"
Adele's endeavor to extend her residency has truly been remarkable. From the initial announcement in November 2021 to the grand opening in November 2022, it was a winding road filled with unexpected twists. The show faced postponements in January 2022 due to COVID-19-related crewmember issues and delivery delays, finally gracing the stage on November 18 of the same year.
The Enchanting Return: 32 More Shows
After the initial run concluded in March 2023, Adele made a triumphant return with 34 new performances starting in June. The journey has come full circle, as she adds 32 more shows that will carry the enchantment well into the upcoming year.
Adele's Las Vegas residency showcases her remarkable return and deep connection with her audience. It's not just about more shows; it's a reaffirmation of her love for performing and the joy it brings. 
Record-Breaking Achievements: A Journey to Stardom
Her path to stardom weaves an enchanting narrative of extraordinary talent, unwavering determination, and a voice that reverberates with the depths of the human soul. With her smoky, soulful vocals and deeply personal lyrics, Adele has enthralled global audiences, etching an enduring imprint on the music industry. The question that beckons is not only how she reached the zenith of musical acclaim but also how her record-breaking achievements have reshaped the landscape of modern pop music.
A Modest Start
Adele Laurie Blue Adkins, who simply goes by Adele, came into this world in Tottenham, London, in the year 1988. Her extraordinary ascent to stardom was set in motion by her inaugural album, "19." Unveiled in 2008, the album's unadulterated emotional potency, coupled with her soul-stirring voice, instantly seized the notice of both fervent music aficionados and discerning critics. Adele's extraordinary aptitude for storytelling and her willingness to embrace vulnerability within her music struck a profound chord with her listeners.
The Breakthrough: "21"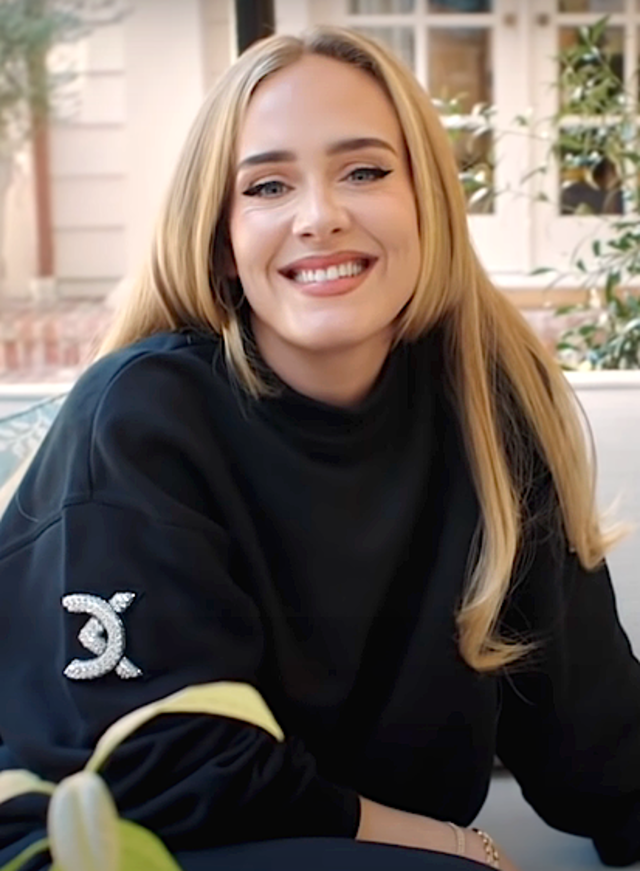 Credit to Vogue Taiwan via CC Attribution 3.0
The release of her second studio album, "21," in 2011, marked a pivotal moment in Adele's career. This album, a masterful blend of soul, pop, and R&B, took the world by storm. The lead single, "Rolling in the Deep," became a global anthem, and "21" went on to sell over 30 million copies worldwide, making it one of the best-selling albums of the 21st century. Adele's deeply personal lyrics and her powerhouse vocals catapulted her to international superstardom.
The Impact of "Hello"
In 2015, Adele returned with the highly anticipated album "25." The lead single, "Hello," was a cultural phenomenon. The song's haunting melody and emotionally charged lyrics struck a chord with millions, and its music video garnered record-breaking views on YouTube. Adele's return was triumphant, and "25" continued her meteoric rise with Grammy Awards, including Album of the Year and Record of the Year.
Grammy Dominance
Her relationship with the Grammy Awards is nothing short of legendary. She has amassed numerous Grammy wins and holds the record for winning all six major categories, including Album of the Year, Record of the Year, and Song of the Year, in a single night. Her influence on the music industry was indisputable, and her album "25" became a standard of excellence for generations to come.
Chart-Topping Records
The singer's dominance on the charts is unparalleled. "21" spent a record-breaking 24 weeks at No. 1 on the Billboard 200 chart in the United States, surpassing the record held by Whitney Houston's "The Bodyguard" soundtrack. Her ability to connect with diverse audiences across the globe was evident as her albums achieved chart-topping success in multiple countries.
Unprecedented Album Sales
Her album sales, a reflection of Adele's unmatched musical prowess, have shattered records. "21" remains one of the best-selling albums of all time, and "25" achieved similar acclaim, solidifying her status as a global music icon. Her albums touched hearts and inspired listeners worldwide, driving them to purchase and cherish her music.
Touring Triumphs
The artist's live performances have also shattered records. Her "Adele Live" tour in 2016 was a worldwide sensation, with tickets selling out within minutes. She performed to millions of fans across the globe, and her concert DVD, "Live at the Royal Albert Hall," became one of the best-selling music DVDs in history.
In conclusion, Adele's Las Vegas Residency including her record-breaking achievements are not just milestones; they are chapters in the story of a once-in-a-generation artist who has touched the hearts of millions and continues to inspire both fans and fellow musicians. Adele's impact on the music industry and her record-breaking achievements have firmly established her as an enduring icon of our era, and her journey is set to continue.
Related Articles: