Credit to DOD News Features via CC Attribution 2.0
What defines a musical artist's legacy? Is it the number of records sold, the accolades amassed, or the impact left on the industry? While these factors undoubtedly play a role, there's something inherently magical about an artist's debut album. It's that inaugural musical journey where they introduce themselves to the world, leaving a name that can shape their entire career. In this exploration of "The Art of the Debut Album," we'll tackle the stories of twelve remarkable artists who made their mark with their first releases, showcasing the transformative power of music and how it captures the essence of an artist's soul.
Elvis Presley – "Elvis Presley" (1956)
In 1956, Elvis Presley's self-titled debut album marked the birth of rock 'n' roll. With Sun Records backing him, Presley unleashed an electrifying blend of blues, gospel, and country that sent shockwaves through American music. Songs like "Blue Suede Shoes" and "Heartbreak Hotel" became instant classics. The album's raw energy and Elvis's charismatic performances on television catapulted him to superstardom, making him an enduring cultural icon.
Bob Dylan – "Bob Dylan" (1962)
Bob Dylan's self-titled debut album, released in 1962, introduced the world to his poetic and socially conscious songwriting. The album featured folk anthems like "Blowin' in the Wind" and "Song to Woody," showcasing Dylan's ability to merge the personal and the political. This debut laid the groundwork for his influential career, inspiring a generation to question societal norms and sparking the folk music revival of the 1960s.
The Beatles – "Please Please Me" (1963)
The Beatles' debut album, "Please Please Me," released in 1963, was a pivotal moment in music history. The album was recorded in a single day, capturing the band's infectious energy and harmonious melodies.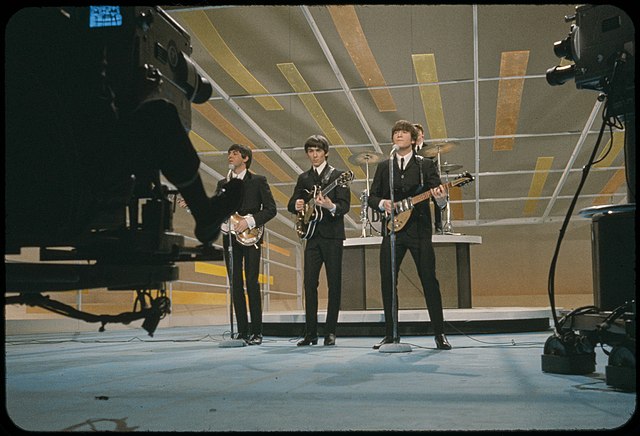 Credit to Bernard Gotfryd via Public domain
Songs like "I Saw Her Standing There" and "Twist and Shout" not only topped the charts but also set the bar for future rock and pop acts. The Beatles' rise to fame was meteoric, sparking the British Invasion and forever altering the course of popular music.
Janis Joplin – "Big Brother & the Holding Company" (1967)
Janis Joplin's debut with "Big Brother & the Holding Company" in 1967 was a revelation in the world of rock and blues. The album, featuring tracks like "Piece of My Heart," showcased Joplin's powerful, soulful voice and her fearless approach to music. Her raw, emotionally charged performances left audiences mesmerized. Joplin's debut marked a turning point in the role of women in rock, setting her on a path to become an enduring icon of the counterculture era.
Nirvana – "Bleach" (1989)
Before grunge exploded into the mainstream with "Nevermind," Nirvana's debut album, "Bleach," quietly set the stage for their rise to prominence. Released in 1989, this raw and unpolished record featured Kurt Cobain's distinctive songwriting and haunting vocals. "Bleach" may not have achieved immediate commercial success, but it garnered a cult following in the Pacific Northwest, foreshadowing the band's future impact on alternative music.
Radiohead – "Pablo Honey" (1993)
Radiohead's debut album, "Pablo Honey," released in 1993, may have been overshadowed by their later masterpieces, but it's a crucial piece of their evolution. The album's standout track, "Creep," became an anthem for a generation and propelled Radiohead to international recognition. "Pablo Honey" laid the groundwork for the band's experimentation with music and lyrics, setting the stage for their groundbreaking albums in the years to come.
Eminem – "Infinite" (1996)
In 1996, Eminem released "Infinite," an album that showcased his raw talent but initially went unnoticed. The album displayed Eminem's lyrical dexterity and storytelling abilities, evident in tracks like "Infinite" and "It's OK." Although it didn't receive widespread recognition at the time, "Infinite" marked the beginnings of Eminem's relentless pursuit of his place in the rap world, foreshadowing his later dominance.
Beyoncé – "Dangerously In Love" (2003)
Before conquering the world as a solo artist, Beyoncé released her debut album, "Dangerously In Love," in 2003. Featuring hits like "Crazy in Love" and "Baby Boy," the album showcased her powerhouse vocals and dynamic stage presence. "Dangerously In Love" not only earned Beyoncé multiple Grammy Awards but also signaled the emergence of a global superstar who would redefine R&B and pop music for years to come.
Kanye West – "The College Dropout" (2004)
Kanye West's debut album, "The College Dropout," was a game-changer in the hip-hop landscape when it dropped in 2004. The album challenged the conventional norms of rap with its introspective lyrics and innovative production. Tracks like "Through the Wire" and "Jesus Walks" showcased Kanye's genius, blending soulful beats with poignant storytelling. "The College Dropout" not only launched Kanye's career but also elevated the possibilities of hip-hop as an art form.
Taylor Swift – "Taylor Swift" (2006)
In 2006, a 16-year-old Taylor Swift introduced herself to the world with her eponymous debut album. With songs like "Tim McGraw" and "Teardrops on My Guitar," she captivated listeners with her heartfelt country-pop sound and relatable lyrics. Taylor's songwriting prowess, even at a young age, resonated deeply with audiences, foreshadowing her journey to becoming one of the most influential artists of her generation.
Amy Winehouse – "Frank" (2003)
Long before "Back to Black," Amy Winehouse unveiled her talent with "Frank." Released in 2003, this debut album blended jazz, soul, and R&B, showcasing Winehouse's sultry voice and poignant lyrics. Songs like "Stronger Than Me" and "Take the Box" demonstrated her lyrical prowess and emotional depth. "Frank" earned Amy Winehouse her first Mercury Prize nomination and laid the groundwork for her meteoric rise to fame.
Lady Gaga – "The Fame" (2008)
Lady Gaga's debut album, "The Fame," unleashed a pop sensation upon the world in 2008. With chart-toppers like "Just Dance" and "Poker Face," Gaga's electro-pop sound and eccentric style set her apart from the mainstream.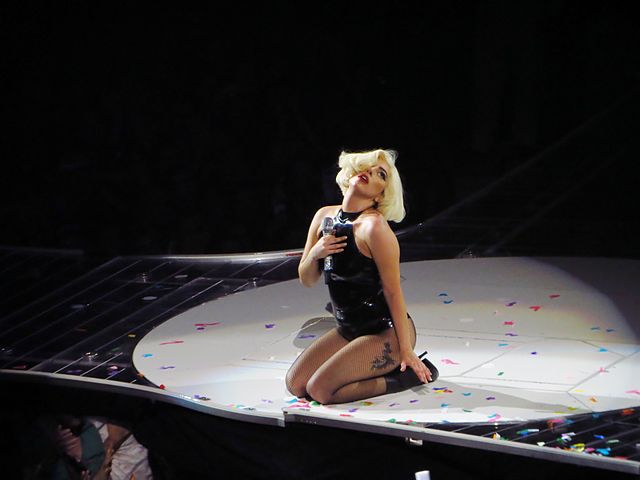 Credit to proacguy1 via CC Attribution-Share Alike 2.0
The album's theatricality and catchy hooks transformed her into a pop icon, paving the way for her boundary-pushing career in music and fashion. Gaga's unique persona and music would leave a powerful mark on pop culture.
Adele – "19" (2008)
Adele's debut album, "19," released in 2008, marked the emergence of a soulful sensation. The album's centerpiece, "Chasing Pavements," showcased Adele's remarkable vocal prowess and her ability to convey raw emotions through her music. "19" was a personal and introspective journey through love and heartbreak, earning Adele critical acclaim and two Grammy Awards. It set the stage for her remarkable career and established her as a voice that would resonate for years to come.
Billie Eilish – "When We All Fall Asleep, Where Do We Go?" (2019)
In 2019, Billie Eilish burst onto the music scene with her debut album, "When We All Fall Asleep, Where Do We Go?" This genre-defying record featured dark and introspective tracks like "Bad Guy" and "Bury a Friend," showcasing Eilish's unique sound and lyrical depth. The album's success catapulted Eilish to superstardom, making her a symbol of the contemporary music landscape and a trailblazer for the new generation of artists.
Final Thoughts
These twelve artists and their debut albums remind us that a great first impression can leave a lasting mark in the world of music. Each album is a unique power of art, creativity, and innovation with the ability to capture the zeitgeist of an era. As we remember these remarkable beginnings, we recognize the enduring influence of these artists, forever imprinted on the journey of musical history.
In the grand symphony of music, the music record serves as the opening note, setting the stage for an artist's journey. It's where they plant their flag, declare their identity, and invite us into their world. It's the moment when they take that first step, leaving us songs that echoes with us for a lifetime.