Credit to Fred von Lohmann via CC Attribution 2.0
The music industry has witnessed a transformative artist whose unconventional music production, artistic evolution, and unique vocal style have left a mark on the global stage. Meet The Weeknd, born Abel Makkonen Tesfaye, a Canadian singer, songwriter, and record producer. With over 70 million records sold worldwide, The Weeknd's meteoric rise to fame is an evidence to his boundless creativity and ability to constantly reinvent himself. In this post, we delve into the significant journey of The Weeknd, exploring his origins, struggles, influence, and the factors that make him an extraordinary force in the world of music.
Origins and Early Beginnings
Hailing from Toronto, Ontario, Canada, The Weeknd's roots trace back to Ethiopian immigrants, instilling a rich cultural tapestry in his artistic endeavors. His musical journey took flight in 2009 when he anonymously shared his music on YouTube, gradually cultivating a devoted fanbase. The release of his debut mixtape, "House of Balloons," in 2011 marked a turning point, garnering both critical acclaim and commercial success. Subsequent mixtapes, "Thursday" and "Echoes of Silence," solidified his artistic prowess, culminating in a significant record deal with Republic Records in 2012.
The Evolution of The Weeknd's Sound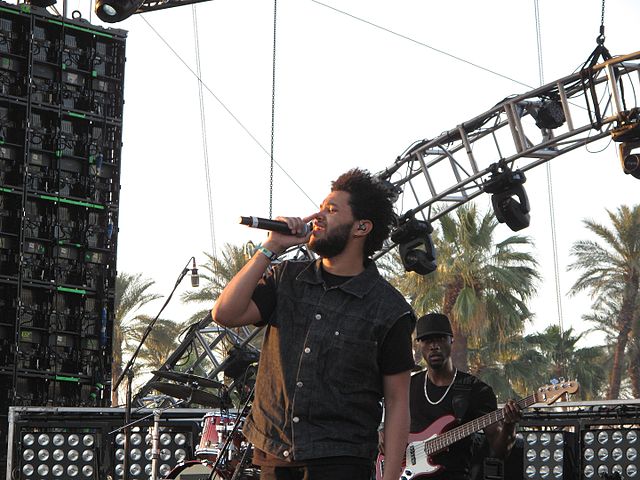 Dynamically evolving his sound, The Weeknd's debut studio album, "Kiss Land," captured audiences with its distinct sonic palette, securing a spot at number two on the US Billboard 200 chart. However, it was his second studio album, "Beauty Behind the Madness," that propelled him into the stratosphere of fame. Achieving a remarkable feat by clinching the number one spot on the Billboard 200, the album featured chart-topping hits such as "Can't Feel My Face" and "The Hills." The subsequent release of "Starboy" further cemented his dominance, reigniting the charts with singles like "Starboy" and "I Feel It Coming."
Triumphs and Accolades
The Weeknd's groundbreaking contributions to music have not gone unnoticed. His trophy case boasts an array of prestigious awards, including four Grammy Awards, 20 Billboard Music Awards, and 22 Juno Awards. His magnetic performances have also earned him six American Music Awards, two MTV Video Music Awards, a Latin Grammy Award, and nominations for an Academy Award and a Primetime Emmy Award.
The Origin of The Weeknd's Name
The enigmatic moniker "The Weeknd" holds a twofold significance in the artist's journey. At the age of 17, grappling with a transient lifestyle, The Weeknd aptly adopted the name as a reflection of his nomadic existence. Additionally, the name pays homage to his humble beginnings, as he would release his music anonymously on Friday nights, aptly dubbed "The Weeknd" mixtapes.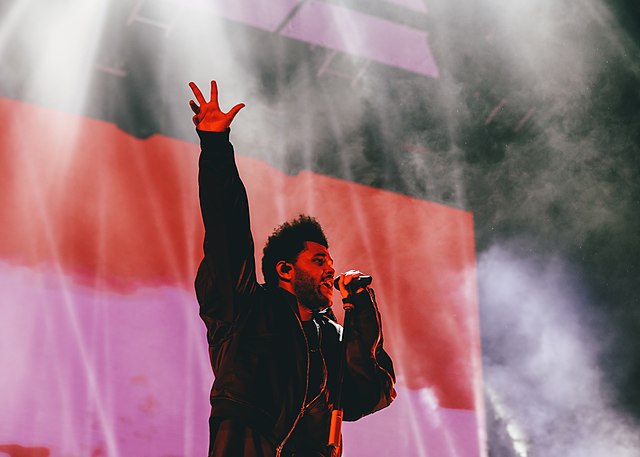 The Weeknd as an Ordinary Man
Despite his fame and success, The Weeknd remains an ordinary man at heart. Amidst the glitz and glamour, he finds joy in simple pleasures, cherishing moments with his family and friends, indulging in movies, and immersing himself in music. Basketball and football hold a special place in his heart, reflecting his genuine enthusiasm for sports.
Education and Expertise
Educationally, The Weeknd's path diverged from conventional norms. He embarked on his musical journey by dropping out of high school in the 10th grade to pursue his passion. His dedication to self-improvement led him to become a self-taught musician and producer, revealing a profound understanding of music theory that underpins his creative process.
A Glimpse into The Weeknd's World
Peering into The Weeknd's world, we discover a range of favorites that define his everyday life. From treasured moments with loved ones to the thrill of basketball and football, his passions weave a vibrant tapestry. Movies, music, and the simple pleasures of life provide a holistic view of The Weeknd's multifaceted persona.
Dreams for the Future
Looking ahead, The Weeknd's dreams remain grounded in his artistic essence. A commitment to crafting captivating music persists, intertwining with aspirations to traverse the globe, leaving an indelible mark on the world, and creating a positive impact that transcends his artistic achievements.
Conclusion
The Weeknd's journey from an anonymous YouTube sensation to a global music icon is a testament to his unwavering dedication, artistic brilliance, and ability to continually reinvent himself. With a trail of accolades and a resonating influence, The Weeknd remains a beacon of innovation, a maestro of sound, and an ordinary man whose extraordinary talent has left an indelible mark on the world of music. As he continues to craft his sonic legacy and embrace new horizons, The Weeknd's creative spirit remains an ever-burning flame, inspiring generations to come.