Photo Credit to Ronald Woan via CC Attribution-Share Alike 2.0
In late 2022, Taylor Swift sent her fans into a frenzy with the announcement of her highly-anticipated Eras Tour, her first tour in years. Anticipation for the 2023 trek reached a fever pitch long before it commenced, resulting in an overwhelming demand for tickets. Millions of eager listeners vied for passes, making securing one a challenging feat.
Since its initial announcement, the Eras Tour has lived up to the hype, receiving rave reviews and filling stadiums to capacity. The tour's astronomical success in terms of ticket sales and gross revenue prompted Swift to respond to the fans' clamor and extend the tour multiple times.
The Eras Tour Expanded More Than 10 Times
Surpassing all expectations, Swift has expanded The Eras Tour more than ten times since its first unveiling in November 2022. With each extension, she added new shows, ventured into new cities, and even extended her reach to additional countries. The tour's initial schedule of concerts, which stood at a commendable number, has more than doubled, now boasting an impressive tally of 131 shows.
In November 2022, shortly after announcing the initial set of tour dates, Swift demonstrated her commitment to giving fans more opportunities to attend her concerts. She promptly added eight more dates across the United States, followed by another surge of excitement when she included 17 additional stadium performances.
The Eras Tour Beyond North America
But the surprises didn't stop there. In June 2023, Swift took The Eras Tour beyond North America, embarking on an international journey to South and Central America. The excitement reverberated through fans across the region, and in the following weeks, she expanded her presence with extra concerts in prominent cities such as Mexico City, Rio de Janeiro, Buenos Aires, and São Paulo.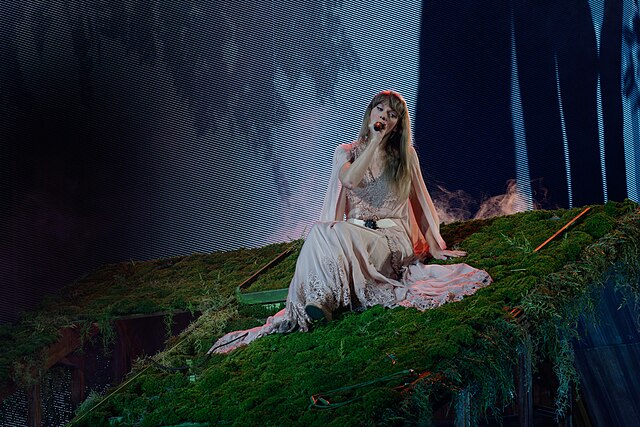 Continuing to captivate audiences worldwide, Swift then set her sights on Europe, Asia, and Australia, making the Eras Tour truly global. Throughout June, she continually updated the schedule, adding more shows in places like Singapore, Australia, Europe, and even surprising her Los Angeles fans with an additional show.
14 More Shows Across Europe
Just when it seemed like the tour might be winding down, Swift thrilled fans yet again by adding 14 more shows across Europe, giving those who missed out on tickets to her European concerts a chance to witness her spectacular performances.
With each extension, Taylor Swift's Eras Tour has proven to be a tour de force, demonstrating the artist's unwavering popularity and ability to captivate audiences globally. The demand for her concerts remains sky-high, and with the potential for further expansions, the tour seems destined to make a lasting mark on music history. As long as the demand continues to soar and fans eagerly await her presence, Taylor Swift's Eras Tour could seemingly extend its magical run indefinitely.
What is Taylor Swift's The Eras Tour All About?
Taylor Swift's The Eras Tour is a concert tour that celebrates the different musical eras of her career. The tour kicked off on March 17, 2023, in Glendale, Arizona, and is scheduled to conclude on August 17, 2024, in London, England.
The setlist for The Eras Tour is designed to take fans on a journey through Swift's entire discography. Each show features songs from a different era of her career, from her country roots to her more recent pop hits. The tour also features elaborate stage sets and costumes that reflect the different eras of Swift's music.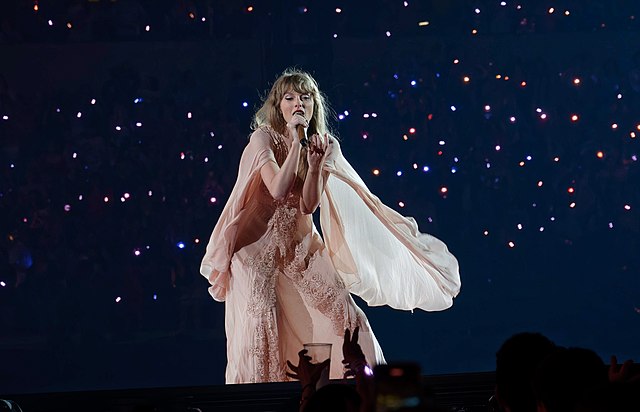 So far, The Eras Tour has been met with rave reviews from fans and critics alike. Critics have praised the tour's production values and Swift's energy and enthusiasm on stage. Fans have been particularly excited to see Swift perform songs from her early albums, which they haven't had the chance to see live in many years.
The Eras Tour is Taylor Swift's most ambitious tour to date, and it's sure to be a memorable experience for fans of all ages. If you're a fan of Taylor Swift's music, then The Eras Tour is definitely a must-see.
Diverse Musical Eras
Here are some of the different musical eras that are represented on The Eras Tour:
The Country Era (2006-2008): This era includes songs from Swift's first three albums, Taylor Swift, Fearless, and Speak Now.
The Pop Era (2009-2014): This era includes songs from Swift's fourth album, Red, her fifth album, 1989, and her sixth album, Reputation.
The Lover Era (2019): This era includes songs from Swift's seventh album, Lover.
The Folklore and Evermore Era (2020-2021): This era includes songs from Swift's eighth and ninth albums, Folklore and Evermore.
The Midnights Era (2022): This era includes songs from Swift's tenth album, Midnights.
The Eras Tour is a truly unique and special experience that will take fans on a journey through Taylor Swift's entire career. Whether you've been a devoted Swiftie from the beginning or recently discovered her captivating melodies, this tour is an unmissable celebration. Secure your tickets and get ready to embark on a musical journey like no other with Taylor Swift's The Eras Tour.