World concert tours are the ultimate goal for many musicians, as they offer the opportunity to perform in front of fans around the globe. They also connect them with diverse cultures and potentially make a significant profit. However, embarking on a world tour is not a decision to be taken lightly, as it requires extensive planning, financial investment, and a lot of time on the road away from loved ones.
In this article, we will explore the pros and cons of a world concert tour, highlighting the benefits and drawbacks that come with taking your music to a global audience. Whether you are an established artist or just starting, understanding the advantages and disadvantages of a world tour can help you make an informed decision about whether this kind of tour is right for you.
Pros: Increased Exposure and Fanbase
Stage performance in concert venues can bring numerous advantages for artists, including increased exposure and a wider fan base. Here are a few of the major benefits of starting a global tour:
Firstly, a world concert tour can help you reach new audiences and expand your fan base. When you perform in different countries and cities, you have the opportunity to connect with fans who may not have had the chance to see you live before. This exposure can lead to new fans, social media followers, and potential collaborations.
Secondly, a world tour can give you the chance to promote your music on a global scale. This can help to build your brand and create more opportunities for you to perform and sell your music in different markets. A successful world tour can also lead to media coverage, interviews, and features in local and international music publications.
Thirdly, this kind of tour can provide you with invaluable experience and skills. Touring globally requires flexibility, adaptability, and the ability to work with different people and cultures. These skills can translate into other areas of your music career, such as negotiating contracts, working with promoters, and building relationships with fans and collaborators.
Finally, the experience can be a fulfilling and enriching involvement, both personally and artistically. Traveling to new places and experiencing different cultures can inspire new creative ideas, and performing in front of diverse audiences can be a rewarding and exciting experience for any artist.
Cons: High Costs and Exhaustion
While a world concert tour can be a dream come true for many musicians, it is not without its challenges. One of the biggest drawbacks is the high cost associated with it. Here are a few of the main drawbacks:
Firstly, a world concert tour can be incredibly expensive. The cost of flights, accommodation, transportation, and crew can quickly add up, leaving many artists in debt. This is especially true for emerging artists who may not have the backing of a record label or a large fan base to support them financially.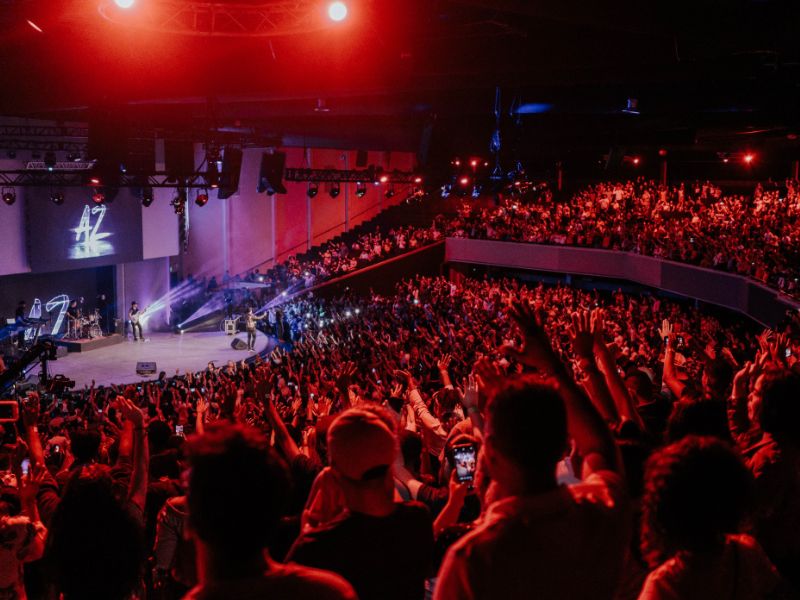 Secondly, this tour can be physically and mentally exhausting. Touring for weeks or even months on end can take a toll on an artist's health and well-being. Long hours of travel, late nights, and lack of sleep can lead to fatigue, stress, and burnout. This can affect the quality of performances, and in extreme cases, lead to canceled shows.
Thirdly, the personal life of an artist can suffer as a result of a global concert tour. Spending extended periods away from loved ones can be challenging, and constant travel can make it difficult to maintain relationships. This can lead to feelings of loneliness and isolation, which can further exacerbate the stress and exhaustion of touring.
Lastly, organizing an international tour can be a logistical headache. Coordinating shows in different time zones and managing crew, equipment, and transportation can be a challenge, especially for independent artists. This can lead to miscommunication, delays, and other logistical issues that can impact the quality of shows and the overall tour experience.
Pros: Cultural Immersion and Global Connectivity
Another significant advantage of embarking on a world concert tour is the cultural immersion and global connectivity that it provides. In terms of global connectivity and cultural immersion, these are some of the major advantages:
Firstly, performing in different countries and cities can expose artists to diverse cultures, traditions, and ways of life. This can inspire new creative ideas and perspectives, and lead to collaborations with local musicians and artists. The experience of traveling and performing in different parts of the world can also broaden an artist's understanding of the world and promote cross-cultural understanding.
Secondly, a world tour can help artists to build global connections and expand their professional network. Meeting other musicians, industry professionals, and fans from around the world can open doors to new opportunities and collaborations. This can help to build an artist's brand and increase their chances of success in the international music market.
Thirdly, a world concert tour can provide artists with unique performance opportunities that they may not have access to in their home country. This can include performing at iconic venues or festivals, or in front of audiences that have a particular interest in a specific genre or style of music. This can lead to high-profile gigs and opportunities to build a loyal fan base in different parts of the world.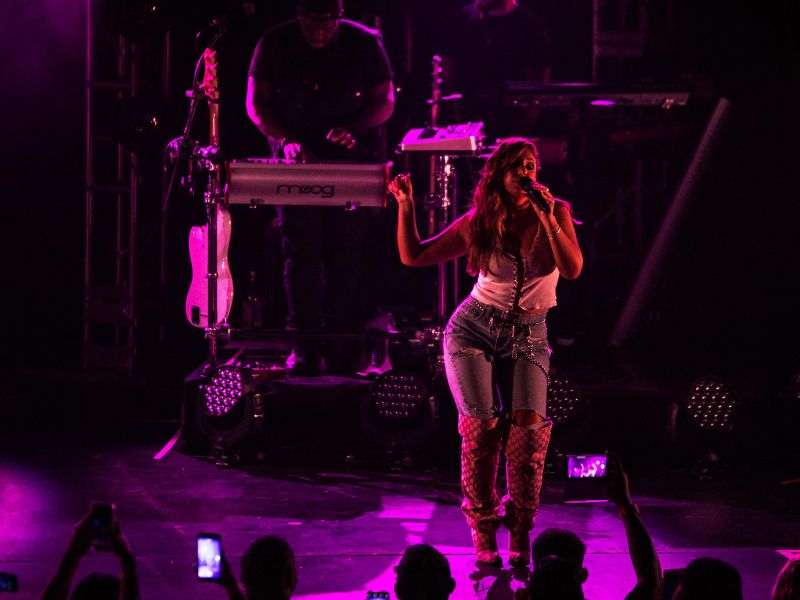 Finally, the chance to give back to the world community can be one of the benefits of a world tour for performers. Many musicians use their tours to raise awareness and funds for social causes and to engage with local communities. This can lead to positive publicity and help artists to build a reputation as socially responsible and globally aware individuals.
Cons: Health Risks and Time Away from Home
World tours have their own set of cons that musicians and their teams have to deal with. Two of the most significant challenges faced by musicians during a world tour are health risks and time spent away from home.
The physical and emotional toll of a world tour can be significant, as it requires musicians to perform at their best night after night, often for several months at a stretch. The grueling schedule can lead to a host of health problems, including exhaustion, dehydration, and other illnesses. The mental health of musicians can also suffer, as the constant pressure to perform can be overwhelming. The inability to maintain a healthy routine while on tour can further exacerbate these issues.
Another major con of a world tour is the time spent away from home and loved ones. Musicians are often on the road for weeks, if not months, which can lead to feelings of isolation and loneliness. This can impact their mental health and their relationships with friends and family. Additionally, musicians often have to put their personal lives on hold while on tour, including their hobbies and other interests, which can be a source of frustration and stress.
Final Thoughts
As the music industry continues to evolve, it is likely that world concert tours will remain an essential part of the industry, providing musicians with the opportunity to connect with fans around the world and explore new musical traditions and styles. While the COVID-19 pandemic has had a significant impact on the live music industry, it is expected that the industry will continue to recover and adapt to new challenges in the coming years. With advances in technology, production, and logistics, musicians will continue to push the boundaries of what is possible in the live music experience, creating new and exciting opportunities for fans and performers alike.