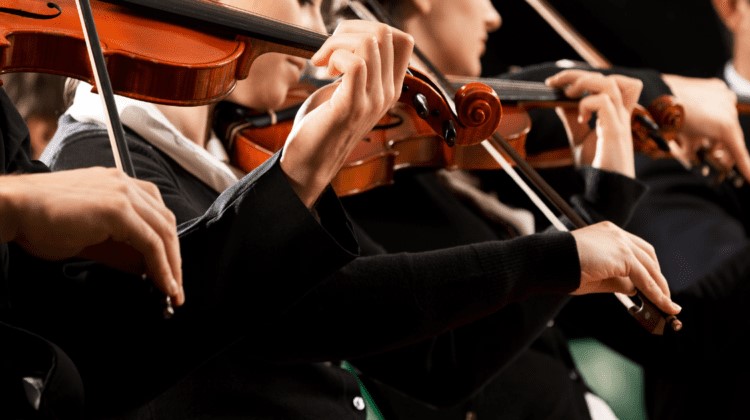 The music industry is a highly competitive and ever-evolving field that requires a combination of talent, hard work, and determination to succeed. As a musician, navigating this industry can be daunting, especially for those who are just starting out. However, with the right mindset and approach, it is possible to build a successful career as a musician.
What are some valuable tips and strategies to help you succeed in the music industry?
Develop Your Unique Sound and Style
Experimentation is the secret to producing a distinctive sound, which is a critical component of becoming a successful musician. Musicians must have a sound that sets them apart from other performers in order to attract supporters. By experimenting with various genres and tones, you can discover things that appeal to you, to your music, and to your fans.
Another vital component of developing your style is learning the fundamentals of music theory. You can blend melody, harmony, and rhythm into your music and develop a typical sound. This can be attained by having a solid understanding of their principles. For instance, you can test out various chord progressions and scales to positively innovate your music.
Collaboration with other musicians is also an essential factor in refining your sound. Expand your network and find new audiences by working with other artists. You may never have considered fresh concepts, methods, or sounds until you collaborate with other artists.
Most importantly, your uniqueness in creating songs and making the most of it are extra factors in evolving your music. Your music can benefit from incorporating your distinctive experiences, background, and personality to distinguish yourself from common musicians. Don't be scared to take action and display your exclusivity in branding, music, and online persona.
Build a Network and Collaborate with Other Musicians
Many aspiring musicians don't succeed because they fail to establish a network and collaborate with other musicians. As mentioned, you may not consider new concepts, methods, or sounds until you work with other artists. This is true. Collaborating with musicians through a network system is a definite way to enlarge your music experience and find new audiences.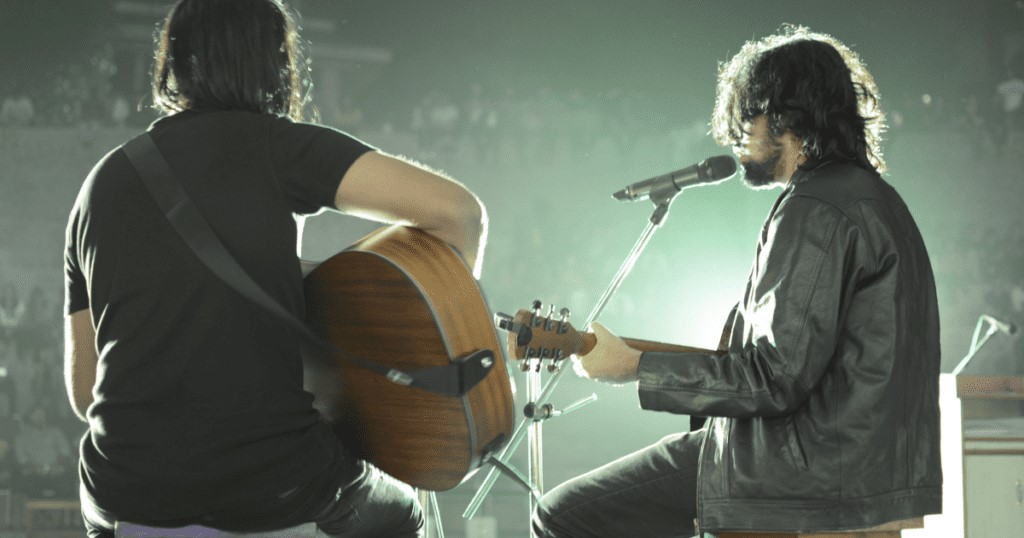 Every successful artist can attest that networking is an essential part of the music business. By joining yourself with live music events and performances, it will further expand your network. You can develop connections with other musicians and business leaders by going to live concert venues. Don't be hesitant to approach and converse with musicians. It's never too early or too late to start building ties with industry professionals.
The latest and most effective way of expanding your network is through social media. You can take advantage of various platforms to connect with artists and collaborate on projects. Today's successful musicians, like Justin Bieber, Taylor Swift, and Beyonce have gained real success via social media. By using platforms like Twitter, YouTube, and Instagram they got the quickest channels to connect with other artists, and fans and improve their music.
Practice Consistently and Take Music Lessons
Music is a universal language that has been around for centuries. It has the power to move us emotionally, bring us together, and express the deepest parts of our souls. If you want to get better as a musician, no matter how experienced you are, practice and music lessons are important components.
Both consistency and taking lessons from a qualified music mentor provide guidance, feedback, and good support. Your regular practice and music lessons will take your skills to the next level and achieve your music goals over time.
Consistency in practice has long-term benefits. Regular practice sessions will help develop your muscle memory, improve your technique, and increase your confidence. However, it is important to note that quality practice is more important than quantity. It is better to have shorter, focused practice sessions than long, unfocused ones.
Tips for Practicing Consistently
Schedule your practice sessions: Set aside a specific time each day for practice. Develop a routine to make it easier for you to stick to your practice schedule.
Set goals: Identify specific areas you want to improve and set goals for yourself. This will give you a sense of direction and help you stay motivated.
Break it down: Break down complex pieces of music into smaller, manageable parts. Focus on one part at a time and gradually work your way up to playing the entire piece.
Stay focused: Minimize distractions during practice sessions. Turn off your phone, close your computer, and eliminate any other distractions that might disrupt your concentration.
Tips When Taking Music Lessons
Music lessons are another important aspect of improving your skills as a musician. Find an experienced musician guide to help improve your gift of music and develop it to the fullest. Here are a few benefits when taking music lessons to succeed in the music industry.
Personalized instruction: A music trainer can provide personalized instruction that is tailored to your individual needs and goals. They can identify areas where you need improvement and provide direction and feedback so you become a better musician.
Structured learning: Music lessons provide a structured learning environment in order to stay focused and productive. A trainer can help you develop a practice routine, set goals, and track your progress.
Feedback and support: As you work on improving your skills, you need feedback and support from your music mentor. They can help you identify areas where you need improvement and offer advice to help you overcome the challenges you may face.
Exposure to different styles of music: Music lessons will expose you to different styles of music and help you develop a broader understanding of music theory. You become a more skilled and well-rounded musician as your exposure continues to be part of your journey.
Stay Persistent and Embrace Failure
When pursuing a career in music it is a must to stay persistent. The road to music success is rarely a straight line. It is filled with twists and turns, setbacks, and challenges. So, stay focused on your goals and continue working towards them, even when things get tough. This means you have to put in the time and effort to practice regularly, do networking, and build your skills and knowledge.
Another key component to help you succeed in the music industry. is embracing failure. Failure is a natural part of the learning process, especially in the field of music. It is through our mistakes that we grow and improve. Whether it's a missed note during a performance or a rejection from a music competition, it is important to approach failure with a growth mindset. Instead of giving up or feeling defeated, take the opportunity to learn from your mistakes and figure out what you can do differently next time.
Music Business Side and Protecting Your Work
In addition to developing your musical skills and creating great music, it is important to learn the business side of the music industry. These are the things to do to help you make informed decisions, protect your rights, and maximize your earnings:
First thing is to understand what copyright law is. Copyright law protects your rights as a creator and ensures that you are properly compensated for your work. It is important to understand the different types of copyright, how to register your work, and how to enforce your rights if they are infringed upon. It's also important to understand the role of publishing and how royalties are generated and distributed.
Second thing is to understand the right marketing and promotion. You need to build a fan base and create a unique brand for yourself. This requires a strong marketing strategy, including social media marketing, email marketing, and other forms of promotion. Learn also the role of record labels, managers, and agents, and how they can help you build your career.
Last but not the least is understanding the financial side of the music industry. This includes knowing the different revenue streams available to musicians, such as streaming royalties, merchandise sales, and live performances. Learn also how to negotiate contracts and how to manage your finances effectively. Building a solid understanding of the financial side of the music industry can help maximize your earnings and build a sustainable career as a musician.
Final Words
In conclusion, becoming a successful musician in the music industry demands more than just talent. It takes a commitment to ongoing learning and improvement. From developing your unique sound and style, and building a strong network, to utilizing social media and learning the business side, you can position yourself for success. While success is not guaranteed, embracing failure and staying persistent in your pursuit of dreams can help you succeed in the music industry.