Ed Sheeran – Credit to Harald Krichel via CC Attribution-Share Alike 3.0
There is no denying how impressive Ed Sheeran's journey to fame has been. From humble beginnings as a busker on the streets of London to selling out stadiums around the world, Ed's journey is evidence of his talent and determination.
His songs are filled with heartfelt lyrics and catchy melodies that are impossible not to sing along to. Whether you're dancing with your friends or swaying with a loved one, an Ed Sheeran concert is a chance to forget about your worries and just enjoy the moment.
Let's discover how he has redefined pop music and captivated audiences around the world. Begin to explore the key factors that have contributed to his success, including his unique musical style, global appeal, and unforgettable concert experiences.
From Busking to Selling Out Stadiums
Ed Sheeran's quick fame is a story that is both inspiring and impressive. Born in Halifax, West Yorkshire, England, on February 17, 1991, Sheeran began playing the guitar and writing his own songs at a young age. In his teenage years, he started performing in small venues and festivals, and even busking on the streets of London. His hard work and dedication paid off when he caught the attention of Elton John, who signed him into his management company.
Despite the initial struggles, Sheeran's music caught on quickly, and he began to gain a loyal following. He released his first EP, "The Orange Room," in 2005 and followed it up with several more releases over the years. His big breakthrough came in 2011 when he released his debut album "+," which included hit singles such as "The A Team" and "Lego House." The album was a massive success, earning him several awards and nominations, including a Grammy nomination for Best Song of the Year.
Sheeran's popularity continued to grow over the years, and he has released several more albums, including "x" (2014) and "÷" (2017). He has sold over 150 million records worldwide, making him one of the best-selling music artists of the current generation. Sheeran's breakthrough has also led him to work with other major musicians, like Justin Bieber, Beyoncé, and Taylor Swift.
Despite his massive success, Sheeran has remained humble and grounded, often returning to his roots by performing in smaller venues and supporting local charities. He is known for his raw and emotional performances, often relying only on his guitar and loop pedals to create a full sound. His concerts demonstrate his ability to connect with his fans, and he is often admired for his authentic and genuine approach to music.
Why Fans Keep Coming Back
The Ed Sheeran concert experience is unlike any other. Fans of all ages gather together to witness the incredible talent and energy of this chart-topping singer-songwriter. Expect to hear all of Ed's biggest hits, including "Shape of You," "Thinking Out Loud," and "Photograph," as well as some surprises that he might throw in just for his loyal fans. With his signature loop pedal and acoustic guitar, Ed is a one-man show that will leave you in awe.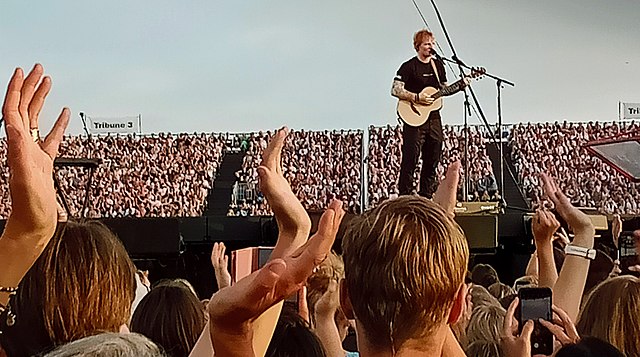 One of the reasons fans keep coming back to Ed Sheeran's concerts is because of his unique ability to connect with his audience. He has a way of making each person feel like they're the only one in the room, and his infectious smile and charming personality make you feel like you're hanging out with an old friend. Whether he's telling stories about his life or cracking jokes, Ed's banter with the crowd is a highlight of any concert experience.
Another reason why fans can't get enough of Ed Sheeran concerts is the sense of community that they create. From the moment you step into the venue, you're surrounded by people who share your love of music and appreciation for Ed's talent. Whether you're singing along to every word or swaying to the music with your eyes closed, you're part of a larger community that is brought together by the power of music.
Ed Sheeran's desire to explore and go beyond what's conventional for a singer-songwriter is one quality that sets him apart from other musicians. From collaborating with rappers like Stormzy and Eminem to incorporating Irish folk music into his sound, Ed is constantly evolving and surprising his fans. At a concert, you never know what he might do next, and that's part of the excitement.
Ed Sheeran's Unique Musical Style
One of the defining features of Ed's musical style is his use of a loop pedal. This simple piece of technology allows him to layer multiple guitar parts and vocals, creating a full sound that is both impressive and captivating. This technique has become synonymous with Ed's live performances and has helped to cement his reputation as a talented and innovative musician.
His ability to explore many genres is another facet of his musical approach that makes him unique. He has seamlessly integrated elements of hip-hop, folk, and country into his music, expanding the definition of what pop music should sound like and creating a sound that is continuously evolving. His collaborations with rappers like Stormzy and Eminem have brought a new dimension to his music and have helped to introduce him to new audiences.
Ed Sheeran's lyrics are also a defining feature of his musical style. His songs are deeply personal and often explore themes of love, heartbreak, and self-discovery. He has a gift for storytelling and has the ability to attach to his audience on a deeply emotional level. This has made his music more approachable and led to a devoted fan base that has backed him all throughout his career.
His Hit Songs, Awards, and Concerts
Ed Sheeran's popularity has been marked by a string of chart-topping hits, numerous awards, and sold-out concert venues around the world. From intimate coffee shops to massive stadiums, Ed has played a wide range of venues, each with their own unique experiences.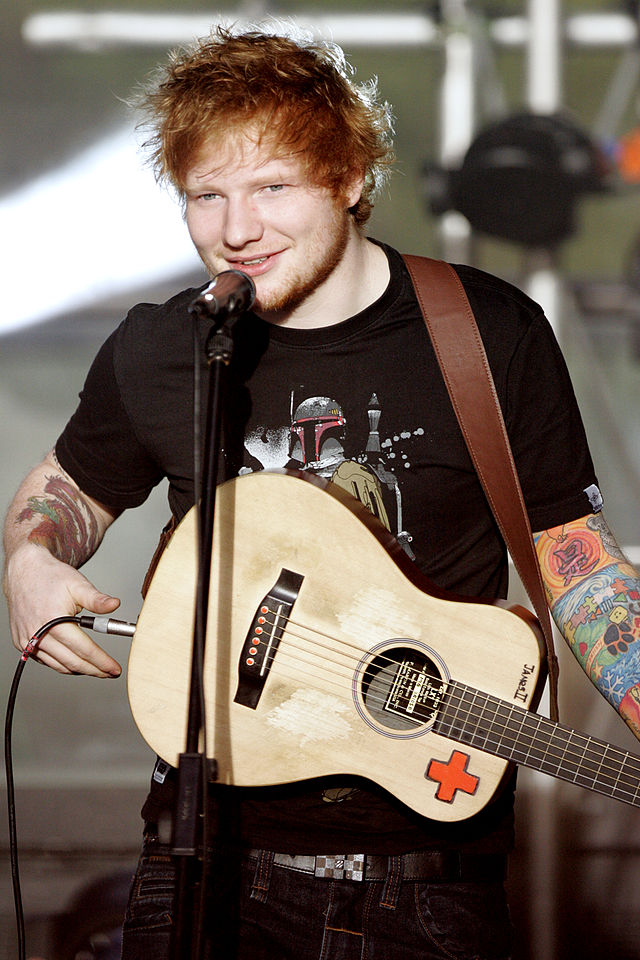 One of Ed's top hits is "Shape of You," which topped the charts in multiple countries and won the Grammy Award for Best Pop Solo Performance in 2018. The song's catchy beat and infectious lyrics made it an instant hit, and it has become one of Ed's most popular songs. Ed has performed "Shape of You" at venues ranging from the tiny Troubadour in Los Angeles to the massive Wembley Stadium in London, where he played to a crowd of over 90,000 fans.
Another of Ed's top hits is "Thinking Out Loud," which won the Grammy Award for Song of the Year in 2016. The song's romantic lyrics and soulful melody have made it a favorite among fans around the world. Ed has performed "Thinking Out Loud" at venues like Madison Square Garden in New York City, where he played a series of sold-out shows to over 20,000 fans.
In addition, Ed has won a ton of awards throughout his career, including numerous Grammys, Brit Awards, and Billboard Music Awards. These achievements attest to his talent and the impact he has made on the music industry. Ed has expressed appreciation for these honors and frequently thanked his fans for their loyalty and support.
When it comes to staging performances, Ed has played in a wide range of concert venues, from small coffee shops to massive stadiums. Each venue has its own unique atmosphere and memorable experiences. For example, Ed's performance at the intimate Troubadour in Los Angeles in 2014 was a turning point in his career, as it helped to establish him as a rising star in the music industry. In contrast, his performance at Wembley Stadium in 2015 was a triumphant moment, as he became the first solo artist to headline the stadium without a backing band.
In addition to these venues, Ed has played at iconic locations like the Sydney Opera House in Australia and the Red Rocks Amphitheater in Colorado. These venues are known for their stunning natural beauty and unique acoustics, which have helped to create unforgettable experiences for Ed and his fans.
Final Thoughts
Ed Sheeran's unique musical style has redefined pop music by breaking down genre barriers and experimenting with different sounds. His use of a loop pedal, willingness to collaborate with artists from different genres and deeply personal lyrics have set him apart as one of the most innovative and talented musicians of his generation.
He has proven that with hard work, dedication, and a genuine passion for music, anything is possible. Today, Sheeran is one of the most well-known and adored performers, selling out arenas and stadiums everywhere.