Drake – Credit to The Come Up Show via CC Attribution 2.5
Drake, one of the most popular and successful rappers of our time, has announced his highly anticipated USA Tour in 2023. With his signature smooth style and chart-topping hits, he has amassed a massive following of devoted fans. The 2023 USA Tour promises to be one of Drake's biggest and most exciting tours to date, featuring an impressive lineup of talented musicians and a repertoire of classic and new hits. Fans can expect an unforgettable experience that showcases Drake's unparalleled artistry and creativity.
The Journey of OVO Founder and Rapper Drake
From his early days as a child actor in Toronto to his rise to superstardom as a Grammy-winning rapper, Drake's journey has been noteworthy. As the founder of the OVO (October's Very Own) record label and fashion brand, he has become a cultural icon known for his music, fashion sense, and business acumen.
Born Aubrey Drake Graham in Toronto, Canada, Drake got his start in the entertainment industry as a teen on the hit Canadian TV show "Degrassi: The Next Generation." But it wasn't until he released his mixtape "So Far Gone" in 2009 that he began to make a name for himself as a rapper.
Since then, Drake has released multiple platinum-selling albums and singles, including "Take Care," "Views," and "One Dance," that have topped the charts in the USA and around the world. He has collaborated with some of the biggest names in the music industry, from Rihanna to Lil Wayne, and has won multiple Grammy Awards for his work.
Now, as he boards on his 2023 USA Tour, Drake's journey is expected to continue. Fans across the nation will have the chance to witness firsthand the talent, charisma, and star power that have made him a well-known hip-hop artist. Drake is sure to leave a lasting impression on all fans who will watch his tour.
What to Expect from Drake's 2023 Concerts
As Drake prepares for his 2023 USA Tour, fans are eagerly anticipating the chart-topping hits and fan favorites that he will undoubtedly perform on stage.
From "God's Plan" and "In My Feelings" to "Started from the Bottom" and "Hotline Bling," Drake has an extensive catalog of hits that fans can expect to hear during his 2023 concerts. These songs have become cultural touchstones, with their catchy hooks and infectious beats that have captured the hearts of fans across the globe.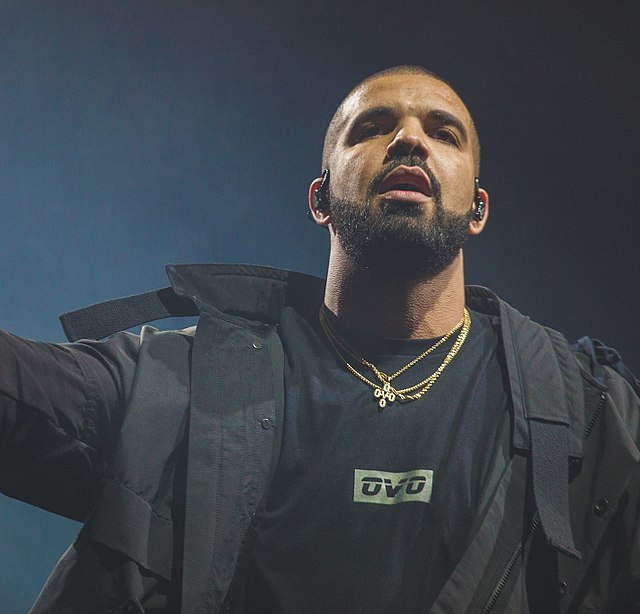 But it's not just the chart-topping hits that fans can look forward to. Drake is also known for his ability to deliver emotional and introspective tracks, such as "Marvins Room" and "From Time," that showcase his depth as an artist. With his trademark smooth flow and emotive lyrics, these songs are sure to be highlights of his 2023 performances.
One thing is for sure: fans can expect a cherished experience when they watch one of Drake's 2023 concerts. With a carefully curated setlist that includes his biggest hits and fan favorites, along with surprises and special guests, Drake is sure to deliver a show that will be talked about for years to come. Don't miss your chance to see Drake perform live on stage in 2023.
Special Guests Expected to Join Drake on the 2023 Tour
Drake has a network of collaborators and peers that stretches far and wide. As he gears up for his 2023 USA Tour, people are curious to find out who he will invite along as special guests.
In the past, Drake has collaborated with some of the biggest names in music, from Rihanna and Jay-Z to Future and Lil Wayne. He has also worked with up-and-coming artists and producers, helping to launch their careers and establish himself as a tastemaker in the industry.
But it's not just established artists that fans can expect to see on stage with Drake. He has a reputation for surprising fans with unexpected guest appearances, whether it's bringing out local talent from the city he's performing in or introducing a new artist to his fans.
With the release of his latest album, "Certified Lover Boy," fans are speculating about which artists might make an appearance on his 2023 tour. From fellow OVO label mates like PARTYNEXTDOOR and Majid Jordan to longtime collaborators like Travis Scott and The Weeknd, the possibilities are endless.
Drake is sure to bring out some of the most popular names in the music industry for his 2023 USA Tour. Fans won't want to miss a moment of the action as he takes the stage with his special guests and delivers the chart-topping hits that have made him a household name.
Unmatched Spectacle of Drake's 2023 Tour Performance
Drake knows how to put on a show that is both visually stunning and sonically impressive. And with his 2023 USA Tour, everyone can expect a state-of-the-art stage production and visuals that will take his live performances to the next level.
His concerts are a feast for the senses, with state-of-the-art lighting and pyrotechnics as well as sophisticated stage designs and interactive features
In addition to the traditional elements of a concert, such as the music and the performance, Drake's shows are known for their immersive and interactive experiences. He has been known to incorporate video projections, social media feeds, and even virtual reality into his performances, creating a truly unforgettable moment for supporters.
Drake is confident that his talented group of designers, technicians, and creatives will provide stage productions and effects that are unsurpassed in the music industry. Admirers can expect a show that is both cutting-edge and engaging, with surprises and special touches that will make it a night to remember.
Tickets and Tour Dates: Catching Drake's 2023 USA Tour
Here's what you need to know about tickets and tour dates, so you can catch Drake's memorable performances in a city near you.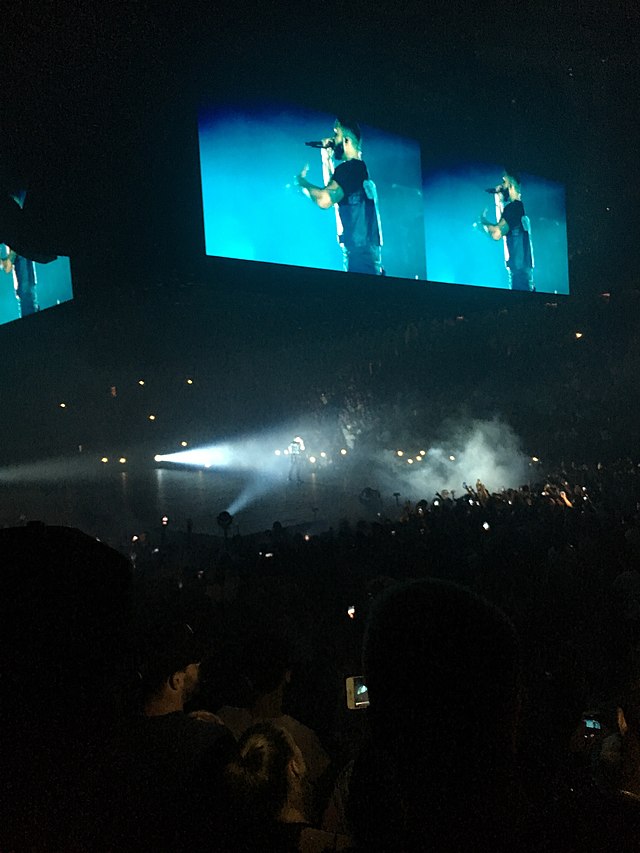 The tour will kick off on May 4th, 2023, in Miami, Florida, and will continue through major cities across the United States, including New York, Los Angeles, Chicago, and Atlanta, before concluding on July 16th in Seattle, Washington.
Tickets for the 2023 USA Tour are expected to sell out quickly, so fans are encouraged to act fast to secure their seats. Presale tickets will be available to American Express cardholders beginning in March, with general ticket sales opening to the public in April.
For fans who want to get up close and personal with the hip-hop icon, VIP packages will be available, offering access to exclusive merchandise, pre-show parties, and even meet-and-greet opportunities with Drake himself.
Drake's 2023 USA Tour is sure to be one of the biggest and most exciting events of the year. Don't miss your chance to catch this hip-hop icon live in concert – get your tickets today and witness Drake's live performance in person.