Credit to – SIGMA used under Creative Commons Attribution 3.0
Source: Fenty Beauty by Rihanna
Robyn Rihanna Fenty, known professionally as Rihanna, is a Barbadian singer, actress, and businesswoman who has achieved immense success and recognition in the entertainment industry. Born on February 20, 1988, in Saint Michael, Barbados, Rihanna grew up in a three-bedroom bungalow with her mother, Monica Braithwaite, an accountant, and father, Ronald Fenty, a warehouse supervisor.
As a child, Rihanna was passionate about music and participated in various talent shows and church choirs. She attended Charles F. Broome Memorial Primary School and Combermere High School, where she formed a musical group with two of her classmates. Despite her love for music, Rihanna faced several personal and financial struggles growing up, including her parent's separation and her father's struggle with addiction.
Rihanna's Music Characteristics
Rihanna's success can be attributed to several key characteristics that have made her one of the most recognizable and successful artists in the music industry. Firstly, her unique voice and powerful stage presence have captivated audiences and set her apart from other artists. Her ability to blend different musical styles and her willingness to experiment with new sounds have also been instrumental in her success.
Rihanna has a love for music and has cited a wide range of artists as her favorites, including SZA, Frank Ocean, and Kendrick Lamar. She is also a big fan of fashion and is known for her eclectic and bold sense of style.
The Start of Rihanna's Career
We know the popularity of Rihanna around the world, but how did she really get started in the music industry?
Rihanna was discovered in 2003 by American record producer Evan Rogers, who was on vacation in her home country of Barbados. Impressed by her musical talent, Rogers offered to help Rihanna develop her career and brought her to the United States. In 2005, Rihanna signed with Def Jam Recordings and released her debut album, "Music of the Sun." The album was a commercial success and was certified platinum, setting the foundation for her successful music career.
However, Rihanna's road to success was not without big challenges. When she was starting out, she struggled to adjust to life in a new country and faced obstacles in the competitive music industry. Despite these challenges, Rihanna remained focused and dedicated to her craft, and her hard work paid off as she went on to release numerous hit albums and become one of the best-selling music artists of all time.
Rihanna's Hit Songs and Achievements
Rihanna has had numerous hit songs that have made her a renowned pop star across the globe. Some of her hit songs include "Umbrella," "Take a Bow," "Disturbia," "Only Girl (In the World)," "We Found Love," and "Work." Each of these songs has topped charts around the world and has been widely praised for their catchy hooks, innovative beats, and Rihanna's powerful vocals.
She has also received numerous awards and accolades throughout her career. Some of her biggest achievements include winning eight Grammy Awards, including Best Rap/Sung Collaboration for "Umbrella," and Best Dance Recording for "We Found Love." She has also got several awards for her work in fashion, beauty, and business, including the CFDA Fashion Icon Award, the Fashion Fund Award, and the Icon Award at the American Music Awards.
As a whole, Rihanna has made a significant influence on the music industry. She's widely known as one of the top-selling music artists, with over 250 million records sold worldwide. She is also known for her innovative approach to music, incorporating elements of pop, R&B, dance, and reggae into her work. Her music has been described as both captivating and thought-provoking and has inspired numerous other artists in the industry.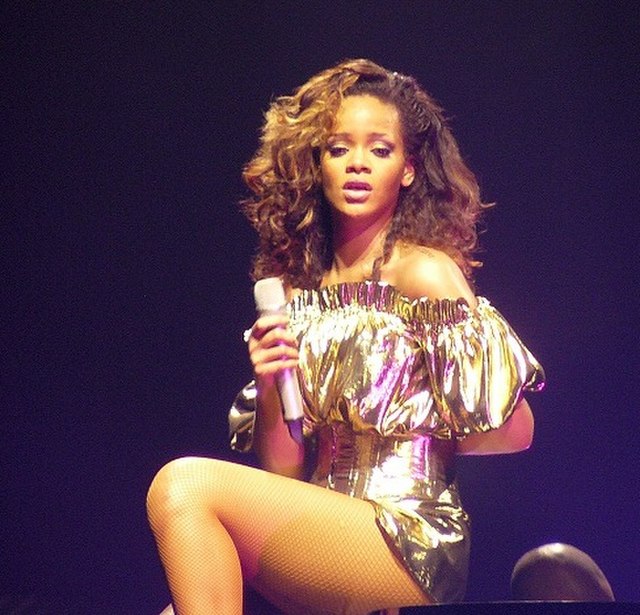 Rihanna's Concert Events
When it comes to her concert events, her energy, and performances are always highly anticipated, showcasing her talent to audiences with her stirring performances. Throughout her career, Rihanna has performed in numerous venues not only in the United States but also in other countries.
She has performed in some of the biggest concert venues in the US, such as Madison Square Garden in New York City, the American Airlines Arena in Miami, and the Staples Center in Los Angeles. In each of these venues, she has received a warm welcome from her fans and has delivered unforgettable performances that have left a lasting impact.
Outside of the United States, Rihanna has also performed in several popular concert venues, including the O2 Arena in London, the Ziggo Dome in Amsterdam, and the AccorHotels Arena in Paris. Each of these concerts has been a huge success, with fans flocking from all over the world to see her perform live.
She has fond memories of each of her concerts and has said that performing live is one of her favorite things to do. She enjoys interacting with her fans and delivering powerful performances that display her unique blend of talent and liveliness.
Rihanna's Business Venture
Rihanna is not just a successful singer but also a successful businesswoman, with several ventures in the fashion, beauty, and lingerie industries. She started her business ventures in 2009 with the launch of her first fragrance, "Reb'l Fleur." Since then, she has expanded her brand and launched several other successful products.
One of her biggest ventures is Fenty Beauty, a cosmetics line that she launched in 2017. Fenty Beauty is known for its wide range of shade options and its commitment to inclusivity, which has made it one of the most popular beauty brands in the world. The line includes products like foundation, lipsticks, and eye shadows, and has received widespread acclaim for its quality and affordability.
Another Rihanna's venture is Savage X Fenty, her lingerie line that was launched in 2018. The line offers a wide range of lingerie options and is known for its emphasis on comfort, style, and inclusivity. The line has been widely praised for its commitment to body positivity and its wide range of sizes, which makes it accessible to a diverse range of customers.
She has also ventured into the fashion industry, with her partnership with Puma, where she served as the creative director for the company's women's line. She has collaborated with various high-end fashion brands, including Dior, and has designed several clothing collections that have been highly successful.
Despite her success as a businesswoman, Rihanna has faced challenges along the way. One of the biggest challenges she can't deny is balancing her various ventures while also maintaining her music career. She has faced criticism for some of her business decisions, including her partnerships with companies that have faced controversy.
Her strong work ethic, determination, and innovative approach to business have been instrumental in her success and have helped her to establish herself as a leader in several industries.
Who Is Rihanna as A Simple Person
Beyond her iconic status as a singer and successful businesswoman, Rihanna is a simple person with many interests and hobbies. In her free moments, she enjoys spending time with her family and friends, cooking, and reading. She is also known to enjoy watching movies, playing video games, and indulging in her favorite TV shows.
One of Rihanna's favorite hobbies is traveling and experiencing different cultures. She often takes trips to exotic destinations and enjoys immersing herself in the local customs and cuisine. She is also an avid art lover and enjoys visiting museums and art galleries.
Rihanna is known to be a foodie and has a particular fondness for Caribbean cuisine. She is also a big fan of animals and is passionate about animal rights.
On the other hand, she dislikes injustice and has been vocal about her support for various social and political causes.
Outside of her business and singing career, Rihanna is involved in several philanthropic efforts and uses her platform to raise awareness for important causes. She is an advocate for education and has been involved in various initiatives aimed at improving access to education for underprivileged communities.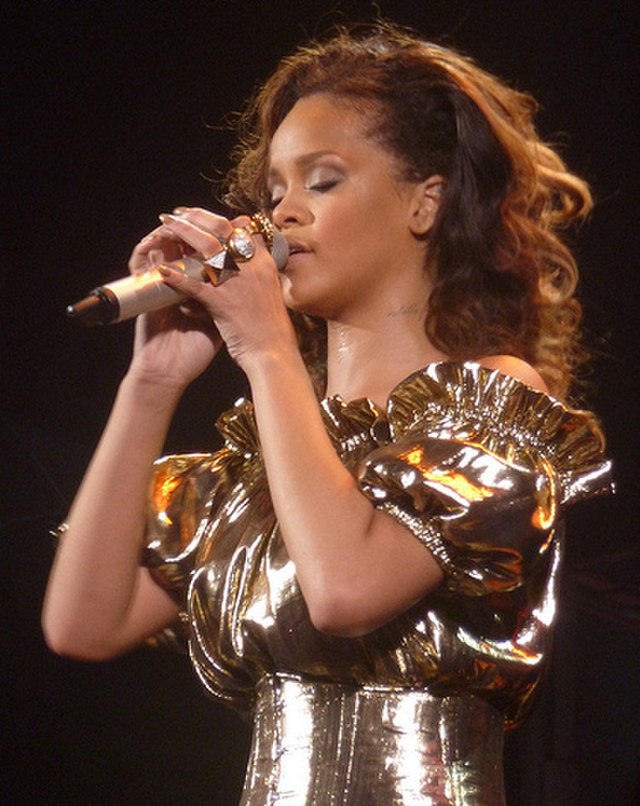 Conclusion
Rihanna's journey in the entertainment industry has been nothing short of remarkable. From her humble beginnings in Saint Michael, Barbados, to her rise as one of the biggest pop stars across the globe, Rihanna has proven to be a force to be reckoned with. Her unique voice and powerful stage presence, combined with her innovative approach to music, have captivated audiences and set her apart from other artists.
Not only has Rihanna achieved immense success in the music industry, but she has also made her mark as a successful businesswoman, with several ventures in the fashion, beauty, and lingerie industries. Her performances, combined with her talent and entrepreneurial spirit, have made her one of the most influential figures in the world.