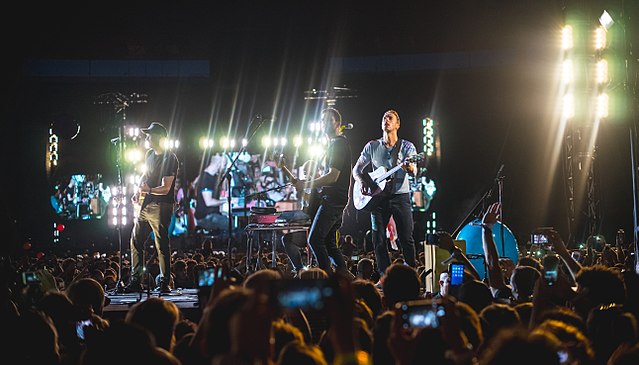 Credit to Raph_PH via CC Attribution 2.0
Have you ever imagined a world where music knows no boundaries? Where the rhythms of your favorite artists transport you to every corner of the globe? The phenomenon of world tour concerts has made this a reality. From the pulsating beats of Beyoncé to the soulful melodies of Ed Sheeran, some of the biggest names in the music industry have embarked on global journeys that unite cultures, languages, and hearts.
If you're a music enthusiast, it's time to explore the electrifying world of world tour concerts, from the artists who've taken the leap to the unforgettable experiences they offer.
Bridging Cultures Through Music
Music has an extraordinary power to transcend language and unite people from diverse backgrounds. World tour concerts are the epitome of this phenomenon, where artists like Shakira fuse Latin rhythms with Middle Eastern influences, creating a sonic tapestry that resonates with fans worldwide. These concerts not only celebrate music but also bridge cultural gaps, promoting understanding and appreciation among audiences from different walks of life.
As artists perform their hits in languages they may not speak fluently, they rely on the universal language of music to connect with fans. From the samba-infused sounds of Brazil to the reggae beats of Jamaica, global tour performances offer a unique opportunity for global cultural exchange through music.
Epic Stages and Production
World tour concerts are known for their spectacular stage designs and cutting-edge production values. Artists spare no expense in creating immersive experiences that transport audiences to different realms. Take, for instance, U2's "360° Tour," which featured a massive, futuristic stage dubbed "The Claw." This iconic structure redefined stadium concerts, providing a 360-degree view for fans and a jaw-dropping visual spectacle.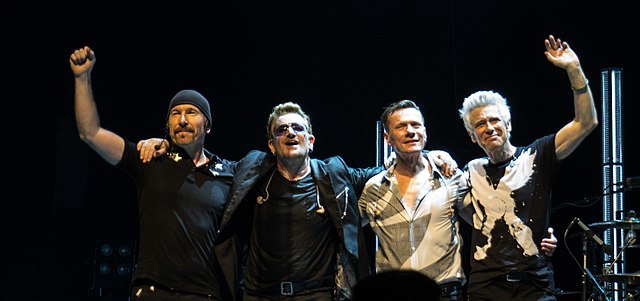 Credit to U2start via CC Attribution 2.0
The production extends beyond visuals. The audio quality at these concerts is exceptional, with artists like Adele using state-of-the-art sound systems to ensure that every note resonates with perfection. Whether it's breathtaking stage setups, intricate lighting displays, or mind-bending special effects, worldwide live shows redefine what's possible in live music.
Navigating Logistics and Challenges
Behind the glitz and glamour of world tour concerts lie months of meticulous planning and logistical challenges. Coordinating travel, accommodations, and equipment for a global tour is a herculean task. Artists and their teams work tirelessly to ensure that every concert goes off without a hitch.
Language barriers, varying technical standards, and cultural nuances present additional challenges. Yet, these hurdles are what make international music tours a testament to the dedication and passion of artists who aim to bring their music to fans in every corner of the world.
Inclusivity and Fan Engagement
One of the remarkable aspects of world tour concerts is their inclusivity. Artists strive to make their shows accessible to as many fans as possible, often performing in multiple cities within a single country and offering a range of ticket prices. Fan engagement is also a priority, with meet-and-greets, VIP experiences, and social media interactions enhancing the connection between artists and their followers.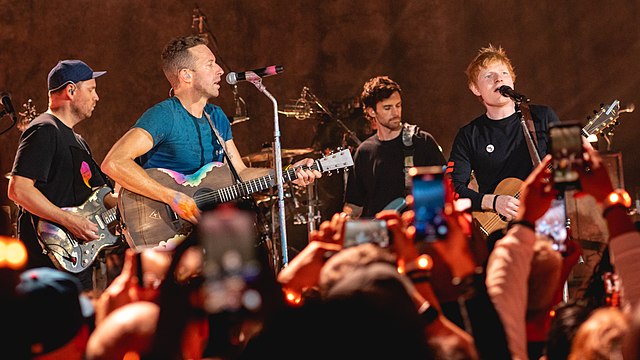 Credit to Raph_PH via CC Attribution 2.0
Additionally, some artists use their concerts as platforms for social and environmental activism. Acts like Coldplay have incorporated messages about climate change and global issues into their performances, inspiring fans to take action and make a positive impact on the world.
A Journey of Personal Growth
For artists, world tour concerts are more than just professional milestones; they are transformative journeys of personal growth. Being on the road for months or even years can be physically and emotionally demanding. Artists must adapt to different cultures, time zones, and climates while maintaining the energy and enthusiasm required to deliver electrifying performances night after night.
These tours push artists out of their comfort zones, fostering creativity and resilience. Many artists have shared how their experiences on the road have profoundly shaped their music and perspective on life.
Unforgettable Fan Stories
World tour concerts are not only memorable for the artists but also for the fans who attend them. Each tour brings forth a multitude of touching and unforgettable fan stories. From fans traveling thousands of miles to see their idols to heartwarming moments of connection during concerts, these events leave an indelible mark on those lucky enough to be part of the experience.
These stories highlight the power of music to create lasting memories and forge deep connections between people from diverse backgrounds, all brought together by their shared love for an artist or band.
The Future of World Tour Concerts
As technology advances and the world becomes more connected, the future of world tour concerts holds exciting possibilities. Virtual reality, augmented reality, and live streaming are poised to revolutionize the way audiences experience these concerts. Artists can reach even more fans around the globe, breaking down geographical barriers and further expanding the global phenomenon of world tour concerts.
Additionally, as artists continue to experiment with genre-blending and cultural influences, global tour performances will likely become even more eclectic and diverse, offering fans a richer and more immersive musical experience.
In conclusion, world tour concerts are more than just musical events; they are transformative journeys that celebrate the universality of music and the boundless creativity of artists. These global spectacles not only bridge cultures but also create lasting memories for both performers and fans. As technology continues to advance, the future of world stage appearances holds the promise of even greater connectivity and cultural exchange through music. So, are you ready to start your next musical adventure without borders?