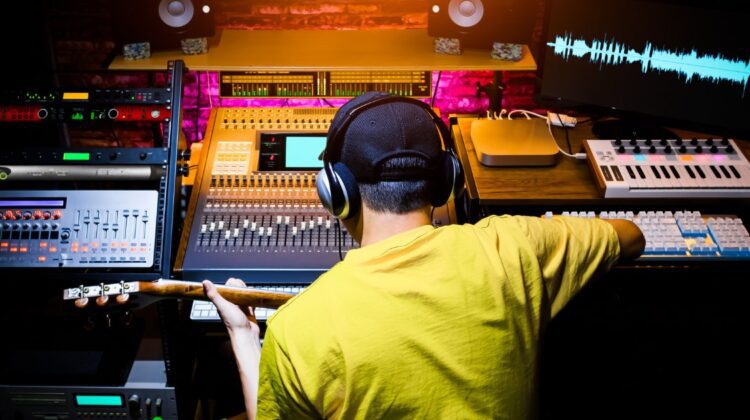 Music, with its universal allure, has the power to touch our hearts and stir our souls. For aspiring musicians, you've likely dreamed of making your mark in this captivating world. But how do you turn those dreams into reality? The journey to musical excellence is not without its challenges, but we're here to guide you through on this musical adventure. We'll share essential insights and strategies to help you unlock your musical potential. So, let's dive into the art, practice, and joy of making music together.
1. Embrace Musical Education
Music education is the cornerstone of any successful musician's journey. Start by mastering the basics of music theory and instrument proficiency. Seek formal training or online courses to refine your skills. Learning to read sheet music, understanding chord progressions, and grasping rhythm patterns will broaden your musical horizons. Additionally, never underestimate the power of mentorship – seasoned musicians can provide invaluable guidance, helping you navigate the complexities of music theory and instrument techniques. Their insights can save you time and frustration by offering personalized strategies to overcome obstacles and reach your full potential.
In addition to formal education, immerse yourself in music. Attend concerts, workshops, and music camps. Surround yourself with fellow music enthusiasts who share your passion. Collaborative learning environments can provide fresh perspectives and inspiration, enriching your musical journey.
2. Practice Diligently
The age-old adage, "Practice makes perfect," holds true in the world of music. Dedicate consistent, focused practice sessions to your craft. Break down complex compositions into manageable segments, and gradually piece them together. Explore different genres to diversify your skills, and always strive for improvement. Whether it's honing your guitar skills or perfecting your vocal range, practice is the key to musical excellence.
Practice isn't just about repetition; it's about deliberate, goal-oriented effort. Set clear objectives for each practice session. Work on challenging sections, technique refinement, and expressive nuances. Recording your practice sessions can be a game-changer, allowing you to assess your progress objectively and identify areas that need improvement. Remember, consistency is key. Regular, structured practice will yield steady growth in your musical abilities, ultimately unlocking your full potential as a musician.
3. Create Original Music
While mastering covers is a great starting point, harnessing your creativity is essential. Compose your own music to express your unique voice and style. Experiment with lyrics, melodies, and harmonies to craft authentic compositions that resonate with your audience. Originality sets you apart and defines your artistic identity.
Creating original music is a deeply personal and rewarding journey. It begins with finding your muse—what inspires you to write? It could be personal experiences, emotions, or societal issues. Once you've identified your inspiration, let it flow freely into your compositions. Don't be afraid to take risks and push boundaries. Sometimes, the most innovative music emerges from experimentation.
Moreover, don't shy away from collaboration when creating original music. Working with other musicians or songwriters can infuse fresh ideas into your work. Sharing perspectives and collaborating with individuals who have diverse musical backgrounds can lead to unique and captivating compositions.
4. Networking and Collaboration
Music is often a collaborative endeavor. Network with fellow musicians, producers, and industry professionals. Attend local gigs, open mic nights, and music workshops to connect with like-minded individuals. Collaboration enhances your musical growth, exposes you to different perspectives, and can lead to exciting opportunities.
Building a strong network within the music industry is crucial for your career. Attend industry events, join musician forums, and use social media platforms to connect with professionals in the field. Networking isn't just about who you know but also about fostering genuine relationships. Collaborate on projects, offer your skills, and be open to learning from others.
Collaboration can open doors to new gigs, recording opportunities, and exposure to different musical genres. It's a valuable aspect of your musical journey that can propel you forward and broaden your horizons as a musician.
5. Harness Technology
In today's digital age, the best friend of aspiring musicians is technology. Utilize digital audio workstations (DAWs) to record and produce your music. Explore software and hardware options for mixing and mastering. As aspiring musicians, social media platforms offer a powerful way to share your music and engage with your audience.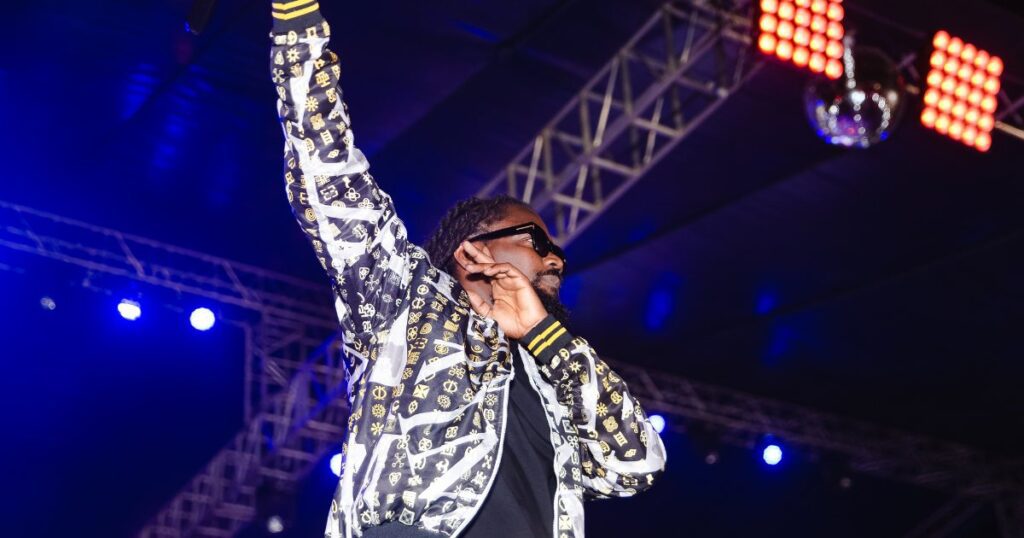 The digital revolution has transformed music production, making it more accessible than ever before. With a computer and the right software, you can create professional-quality recordings in the comfort of your own home. DAWs like Ableton Live, Logic Pro, and Pro Tools offer a wide range of tools for recording, editing, and producing music.
In addition to recording, social media is an essential tool for musicians to showcase their work. Platforms like SoundCloud, YouTube, and Instagram allow you to share your music with a global audience. Engage with your followers, share behind-the-scenes content, and participate in online communities to build your fan base.
6. Stage Presence and Performance
Live performances are the heartbeat of a musician's journey. Develop your stage presence by practicing in front of mirrors or friends. Engage with your audience, convey emotions through your music, and leave a lasting impression. Performance is an art in itself – master it.
Creating a memorable live performance requires more than just playing your songs. It's about connecting with your audience on a deep emotional level. Start by practicing your stage presence in front of a mirror or recording yourself during rehearsals. Pay attention to your body language, facial expressions, and movements. As aspiring musicians, these elements can enhance your connection with the audience.
Engaging with your audience is another vital aspect of stage presence. Make eye contact, interact with the crowd, and share anecdotes or stories behind your songs. This personal connection can create a more meaningful experience for your listeners.
Remember that each performance is an opportunity to grow as an artist. Embrace every stage, big or small, and use it as a chance to refine your stage presence and connect with your audience on a profound level. With time and practice, your live performances will become unforgettable musical experiences.
7. Promote Your Music
Even the most talented musicians need effective promotion. Create an online presence through a website or social media profiles. Share your music on streaming platforms, and engage with fans through regular updates and live sessions. Collaborate with bloggers, music journalists, and influencers to expand your reach.
Promoting your music is an ongoing effort that requires a strategic approach. Start by establishing an online presence through a professional website and active social media profiles. Consistently post content, including updates on your musical journey, behind-the-scenes glimpses, and engaging with your fans.
Streaming platforms like Spotify, Apple Music, and YouTube are essential for reaching a wider audience. Release your music on these platforms and optimize your profiles to increase discoverability. Collaborate with influencers and music bloggers who align with your genre, as their endorsement can introduce your music to new audiences.
Furthermore, consider live sessions and virtual concerts as a way to connect with your audience in real-time, especially in today's digital landscape. Engage with your fans by responding to comments and messages promptly. Building a loyal fan base takes time and effort, but with consistent promotion and genuine interactions, your music can reach new heights.
Final Words
In closing, embarking on your musical journey is not just about talent; it's about dedication, continuous learning, and the willingness to evolve. With the insider tips shared here, you've been equipped with valuable knowledge to unlock your musical potential.
Remember, every musician's path is unique, filled with highs and lows. Embrace the process, stay true to your artistic vision, and never stop honing your craft. Your musical dreams can indeed become a resounding reality with passion, practice, and perseverance.
As aspiring musicians, go forth, create your melodies, and share your unique voice with the world. Your journey in the world of music awaits, and it's bound to be an extraordinary one.