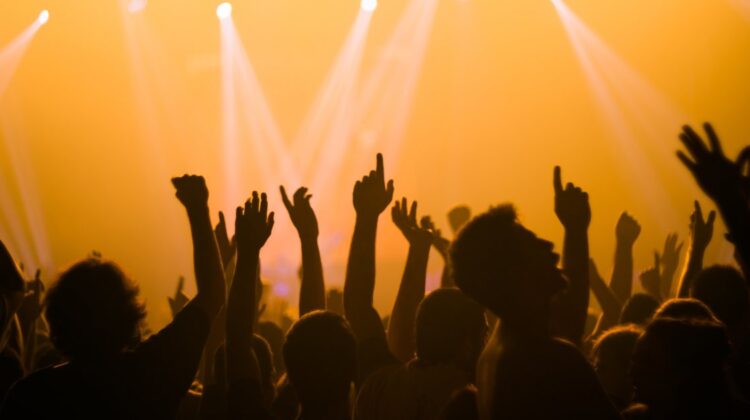 Have you ever found yourself entranced by the mesmerizing aura of a live and unplugged concert? Perhaps it's the intimate setting that draws you in, creating a unique connection between the artist and the audience. Maybe it's the stripped-down arrangements, where the essence of the music is laid bare for all to hear, without the layers of studio production. Or it could be the sheer raw energy that surges through the room, filling the air with an electrifying atmosphere.
On this post, we embark on a captivating journey into the world of live and unplugged performances, where music sheds its polished facade and bares its soul. Let's explore the enchanting qualities that set these intimate gatherings apart from their amplified counterparts and delve into the reasons behind their enduring appeal. From the hushed whispers of acoustic guitars to the unfiltered passion in the artist's voice, live and unplugged concerts have a unique power to touch our hearts and stir our souls. Join us as we uncover the magic that continues to captivate audiences worldwide.
Music and Audience Collide
Live and unplugged concerts offer an unparalleled sense of intimacy that is often hard to find in larger, amplified shows. In these smaller venues, fans are brought closer to the artists, creating an atmosphere where music and audience collide in a magical way. As the soft glow of acoustic instruments fills the room, listeners can truly connect with the performers on a personal level.
In this close-knit environment, fans also have a unique opportunity to witness the artist's raw emotions up close. The subtle nuances of facial expressions, the unfiltered intensity of their vocals, and the unscripted banter between songs all contribute to a shared experience that transcends the typical concert dynamic. It's a space where the line between performer and audience blurs, creating a symbiotic relationship that adds to the electric energy of the event.
Unearthing the Essence of Song Arrangements
One of the defining features of live show concerts is the stripped-down nature of the performances. Without the layers of electronic effects and amplification, artists must rely on their raw talent and musicianship. This simplicity allows songs to be presented in their purest form, often unearthing hidden depths and nuances that might get lost in a more produced setting.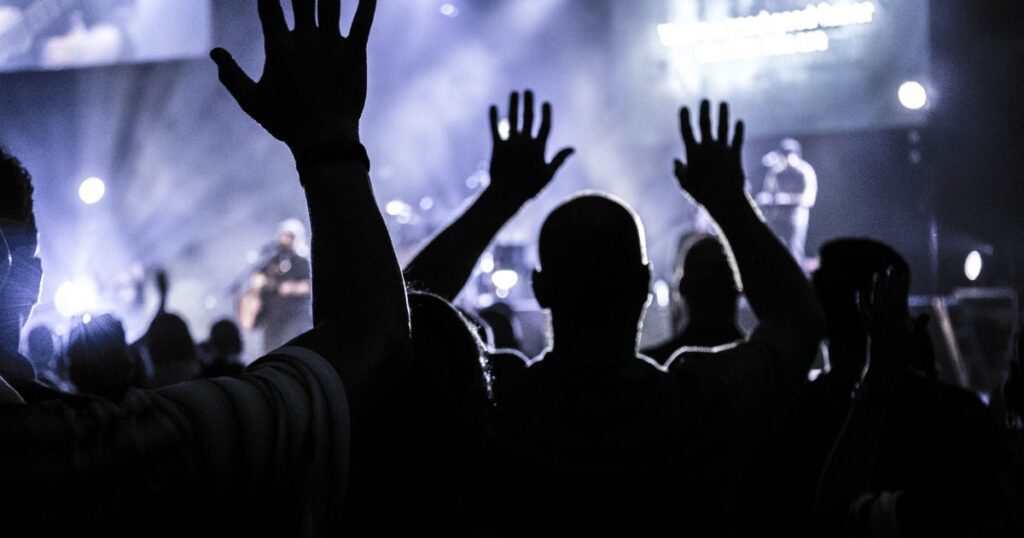 Moreover, the absence of elaborate production can lead to fascinating reinterpretations of well-known songs. Artists may experiment with different tempos, harmonies, or instrumentation, breathing new life into familiar tunes. This creative freedom not only keeps the audience engaged but also offers a fresh perspective on the artist's catalog, making each live and intimate performance a unique and compelling experience.
Acoustic Instruments From Guitars to Grand Pianos
Acoustic instruments take center stage in live and unplugged concerts, offering a unique sonic experience. From the twang of an acoustic guitar to the rich resonance of a grand piano, these instruments come alive in the hands of skilled musicians. We'll explore how artists choose their instruments and the impact they have on the concert's overall energy.
The choice of acoustic instruments isn't just about their sound; it's also a visual and tactile experience for the audience. The sight of an artist strumming a well-worn acoustic guitar or delicately caressing the keys of a piano adds an extra layer of connection. The physicality of these instruments, with their strings and keys responding to the artist's touch, becomes part of the sensory tapestry of the concert, deepening the audience's immersion in the music.
The Artist-Audience Connection
Unlike larger concerts where the artist may seem distant, live and unplugged performances thrive on the artist-audience connection. In these intimate settings, performers can engage with their audience on a personal level, sharing stories behind their songs, responding to requests, and even inviting fans to sing along. Discover how this two-way street of energy enhances the concert experience.
This intimate interaction often leads to memorable and heartwarming moments that are cherished by both the artist and the audience. Artists might take time between songs to share personal anecdotes, funny stories, or the inspiration behind their lyrics. It's not uncommon for fans to shout out requests, and in these smaller settings, artists are more likely to oblige, creating a sense of camaraderie and shared ownership of the concert's direction. This two-way dialogue between artist and audience infuses each performance with a sense of spontaneity and connection that is unparalleled in larger concert venues.
Every Concert is Unpredictably Unique
Live stage performances often have an element of unpredictability that keeps both artists and audiences on their toes. With fewer production constraints, artists may take unexpected detours, improvise, or introduce surprise guest performers. These moments of spontaneity add to the raw energy of the performance and create unforgettable memories for all involved.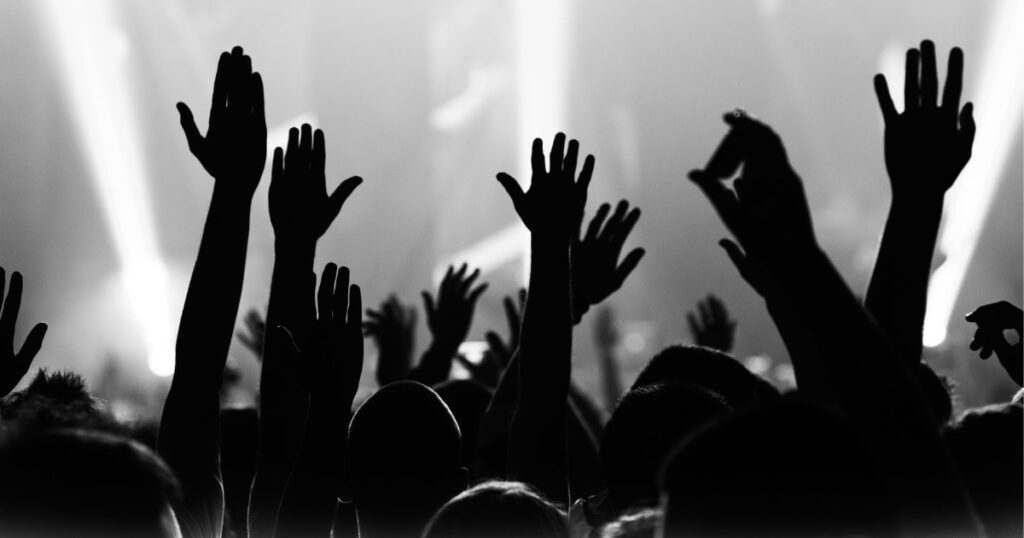 The element of surprise is a key factor in the allure of live concerts. It's not uncommon for artists to share personal anecdotes, reveal behind-the-scenes stories, or even perform unreleased songs in these intimate settings. This willingness to be vulnerable and spontaneous makes every show a unique experience, ensuring that no two unplugged concerts are ever quite the same.
Rediscovering Familiar Tunes of Reinterpretation
Many artists use raw live concerts as an opportunity to reinterpret their own songs. Stripped of their studio gloss, familiar tunes can take on new life, revealing fresh emotions and meanings. We'll explore how artists approach the process of reimagining their catalog for these unique performances.
The art of reinterpretation is a delicate balance between honoring the essence of a song and infusing it with new energy. Artists may change tempos, experiment with vocal phrasing, or introduce different instrumental arrangements to breathe new life into their tracks. This not only keeps their performance fresh but also offers fans a chance to hear their favorite songs in a completely different light, fostering a deeper connection to the artist's body of work.
Why Live and Unplugged Concerts Endure
In our final section, we'll discuss why live concerts continue to endure and attract audiences across generations. What is it about these intimate, raw, and unfiltered performances that resonate with music lovers year after year? We'll look at some iconic concerts throughout history and the lasting impact they've had on the music industry.
The enduring appeal of live concert performances lie in their timeless quality. Regardless of musical genre or era, the raw energy, authenticity, and intimate connection they offer remain universally appreciated. Iconic performances, such as Nirvana's "MTV Unplugged" or Eric Clapton's "Unplugged," have left an indelible mark on music history and continue to inspire artists today. It's this ability to transcend trends and capture the essence of music that ensures raw concerts will remain a cherished part of the music landscape for generations to come.
Final Thoughts
Live and unplugged concerts are the enduring power of music in its purest form. The combination of intimate settings, stripped-down arrangements, acoustic instruments, and the artist-audience connection creates an experience that transcends time and trends. With each performance offering a unique blend of unpredictability and reinterpretation, these concerts continue to captivate and unite audiences, reminding us that the raw energy of live music is a force that defies the passage of time.
So, the next time you have the chance to attend a concert, seize the opportunity to immerse yourself in the magic of unfiltered, unadulterated music—it's an experience like no other.