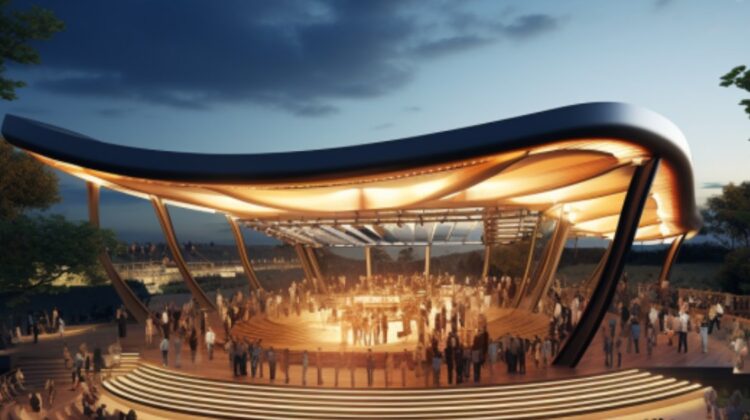 The merging of music and nature has been a timeless enchantment. Open-air concert venues in the US have gracefully captured this synergy, offering an immersive experience that tantalizes the senses and resonates with the soul. From the legendary Red Rocks Amphitheatre in Colorado to the sprawling meadows turned sonic playgrounds, these venues invite music enthusiasts to revel in melodies while basking in the grandeur of the natural world. However, beyond the allure, open-air concerts present a unique set of challenges that organizers and artists must navigate to create unforgettable performances.
1. The Symphony of Scenery: Nature as the Ultimate Backdrop
One of the irresistible charms of open-air concert venues lies in their breathtaking settings. Whether nestled between towering cliffs, surrounded by lush forests, or nestled by the coastline, these venues serve as majestic stages for musicians and performers. The Red Rocks Amphitheatre, for instance, hewn into the Colorado Rockies, pairs the music with the awe-inspiring beauty of the rock formations, creating a harmonious symphony of sound and scenery. The interplay between the music's rhythm and the wind rustling through the trees or waves crashing against the shore forms a multi-sensory experience that indoor venues simply cannot replicate.
2. Acoustic Adventures: Harnessing Nature's Acoustics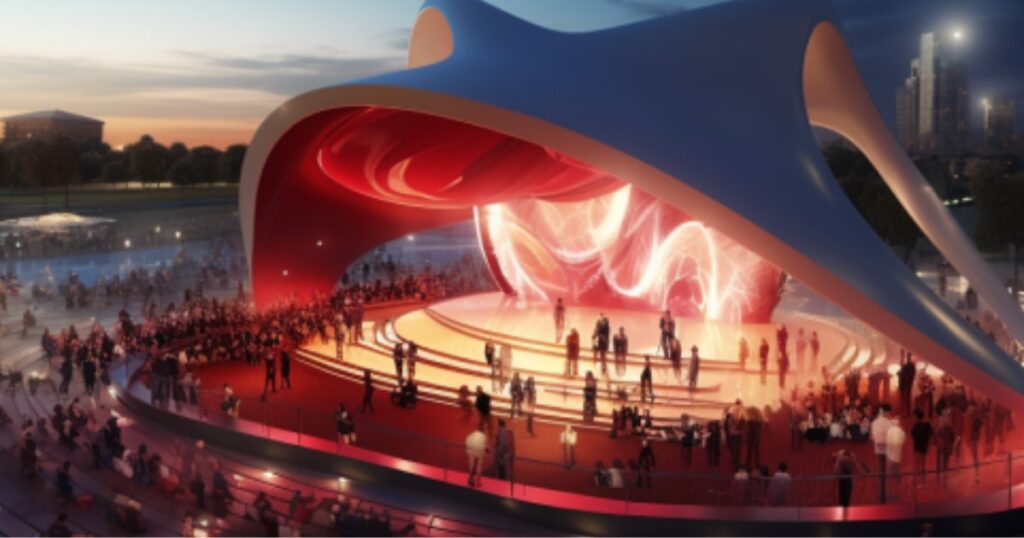 The open air, while providing a stunning backdrop, can pose acoustic challenges. Unlike the controlled environment of indoor venues, open spaces lack the walls and ceilings that help reverberate sound. However, ingenious design and technology have enabled some open-air concert venues to embrace these challenges. The Hollywood Bowl in Los Angeles, for instance, features a shell-like structure that captures and amplifies sound, ensuring that the melodies reach every corner of its sprawling seating area. By harmonizing the natural surroundings with engineered acoustics, these venues transform potential drawbacks into unique auditory adventures.
3. Weather's Dance: Battling the Elements
As enchanting as it is, hosting concerts in the open air means submitting to the whims of weather. Sun, rain, wind, and even unexpected storms can all become uninvited guests at an outdoor performance. The unpredictability of weather presents a logistical challenge that event organizers must meticulously address. From planning for sheltered areas and rain delays to deploying weather-resistant equipment, the delicate balance between nature's beauty and its unpredictable temperament demands a preparedness that indoor venues rarely require. Nevertheless, the dynamic interaction between performers and the elements can lead to spontaneous, one-of-a-kind moments that become the stuff of legend.
4. Crowd Connection: Fostering Unity in Vast Spaces
The expansive landscapes of open-air venues offer ample room for large crowds to come together and celebrate music collectively. These spaces have witnessed iconic moments of unity, where thousands of voices rise in unison, creating an atmosphere that feels almost transcendent. Woodstock, held on a sprawling farm in upstate New York, is a prime example of this, where the crowd and the artists became part of a greater whole, forging a bond through music that echoed the spirit of the 1960s. The vastness of open-air venues fosters an unparalleled sense of togetherness, connecting people in a way that transcends the boundaries of conventional concert spaces.
5. Environmental Responsibility: Harmonizing Music and Nature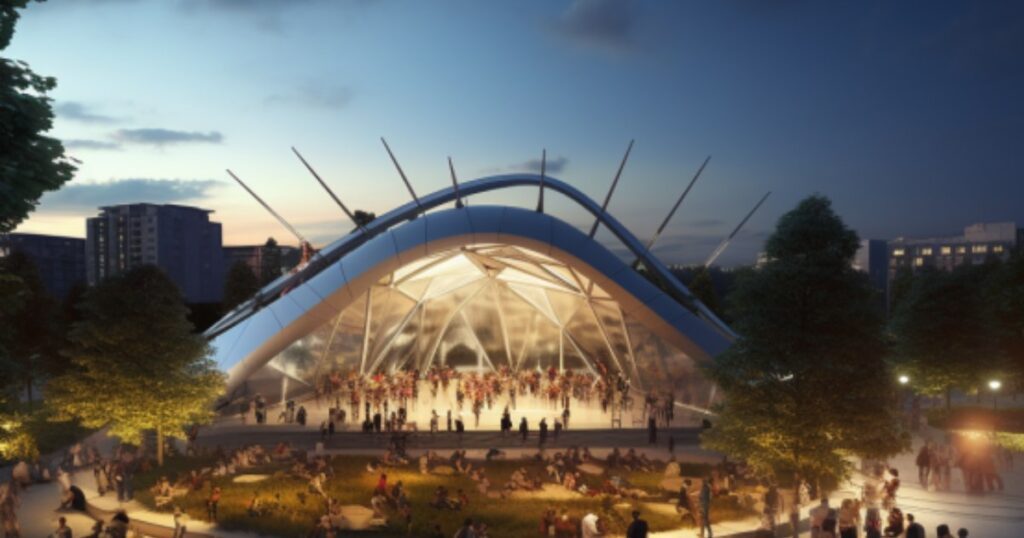 While open-air concert space celebrate nature, they also carry a responsibility to protect it. These venues are often situated in delicate ecosystems that can be easily impacted by large crowds and amplified sound. Striking a balance between the exuberance of music and environmental preservation is a challenge that modern outdoor venues are embracing. Initiatives such as reducing waste, implementing sustainable infrastructure, and supporting local conservation efforts have become integral to the ethos of many open-air events. By recognizing the symbiotic relationship between music and nature, these venues are championing a new era of conscientious entertainment.
6. Logistical Complexity: Behind-the-Scenes Orchestration
Behind the seamless orchestration of open-air concerts lies a web of logistics that require meticulous planning and execution. From arranging transportation for equipment and personnel to coordinating security measures and catering services, the sprawling nature of these venues amplifies the complexity of event management. The need to provide amenities, ensure safety, and create comfortable audience experiences amidst natural challenges necessitates a unique skill set that event organizers continually refine. The result is an intricate ballet of moving parts that ultimately culminate in a harmonious fusion of music and environment.
7. Sunset Serenades: Harnessing the Power of Natural Lighting
As day turns to dusk, open-air concert venues embrace another mesmerizing dimension: natural lighting. The setting sun casts a warm, golden glow, infusing performances with an ethereal aura that captivates audiences. The Hollywood Bowl's iconic backdrop transitions from blue sky to a canvas of stars, creating an intimate connection between the celestial realm and the notes of a melody. Utilizing these shifting lightscapes, performers can craft visually stunning shows that heighten the emotional impact of their music, while audiences experience an unparalleled sensory journey.
Take Away
Open-air concert venues in the US embody the harmonious dance between music and nature, weaving an experience that transcends the confines of four walls. From the challenges of acoustics and weather to the unison of crowd energy and environmental stewardship, these venues navigate a delicate balance to create unforgettable moments. In the end, they remind us that while music may have its roots in human creation, its spirit finds its truest resonance within the embrace of the natural world.