Photo Credit to Ajay Suresh via CC Attribution 2.0
Barclays Center is one of the premier concert venues in Brooklyn, offering an unparalleled concert experience for music artists and fans of all ages. This popular venue boasts a modern design, impressive acoustics, and a range of amenities that make it a must-visit destination for both local residents and visitors to the area. Whether you're a die-hard fan of a particular artist or simply looking to enjoy a night out with friends, this guide will provide all the information you need to maximize your time while you are in Barclays Center.
Location and Accessibility
One of the main advantages of Barclays Center is its accessibility. The venue is easily accessible via public transportation, with several subway lines and buses stopping nearby. The Atlantic Terminal transportation hub, located directly underneath the venue, serves as a major transportation hub for the region, making it easy for concert-goers to get to and from the venue. Additionally, Barclays Center is just a short walk from the Long Island Rail Road's Atlantic Terminal, providing convenient access for concert-goers coming from Long Island.
For those driving to Barclays Center, there are several parking options available nearby. The venue itself has a 1,100-space parking garage, and there are also several private parking lots in the area. However, due to the popularity of the venue and the limited parking spaces, it is recommended that concert-goers arrive early to secure a spot.
Another factor that makes Barclays Center an ideal concert venue is its location within the Atlantic Yards development. The surrounding area is home to a variety of restaurants, bars, and shops, making it a great destination for pre- or post-concert entertainment. Whether you're looking for a quick bite to eat or a place to grab a drink with friends, there are plenty of options to choose from in the area.
Venue Features and Capacity of Barclays Center
Barclays Center boasts impressive venue features and capacity that make it a top-notch concert destination in Brooklyn. With a seating capacity of up to 19,000 for concerts, the venue offers a wide range of seating options to accommodate all types of concert enthusiasts. The seating configuration includes the main bowl, which has a mix of floor, lower and upper level seating, as well as premium seating areas such as suites and lounges.
The modern stage and digital sound system are also noteworthy. The stage is equipped with state-of-the-art sound and lighting systems, providing an immersive concert experience for all attendees. In addition, the venue is designed to provide clear sightlines from every seat, ensuring that no matter where you're sitting, you'll have a great view of the stage.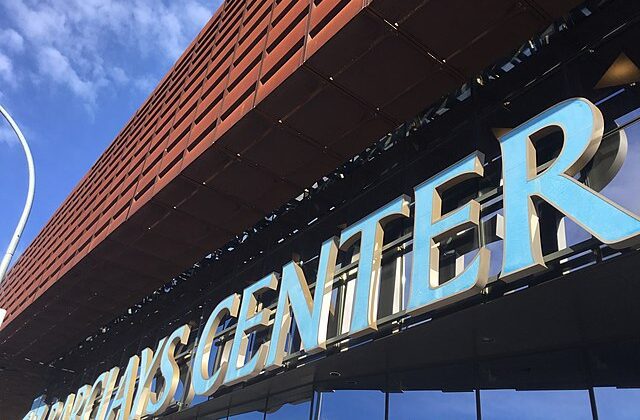 For those looking for a premium concert experience, Barclays Center offers several VIP and premium seating options. These include suites, which can accommodate groups of up to 18 people and include amenities such as private bathrooms and catering options, as well as lounges and clubs that offer exclusive access and additional amenities.
In addition to concerts, Barclays Center is also a versatile venue, capable of hosting a variety of events. The venue has hosted everything from sports events to award shows to corporate conferences, demonstrating its ability to adapt to a wide range of needs and requirements.
Concert Experience at Barclays Center
Every concert experience at Barclays Center is truly unforgettable. The venue boasts an electric atmosphere, with its modern design and impressive acoustics. The venue's spacious layout allows for comfortable seating and plenty of room for dancing, creating a lively environment that's perfect for concerts of all genres.
Food and beverage options are plentiful at Barclays Center, with a range of dining options available throughout the venue. From grab-and-go options to sit-down restaurants, there's something for every taste and budget. The venue also features several bars and concessions stands, ensuring that people can enjoy their favorite beverages and snacks while enjoying the show.
Merchandise and souvenir shops are also available, providing an opportunity for everyone to purchase souvenirs and mementos to remember their experience. From t-shirts to posters, there's no shortage of unique and memorable items to choose from.
Another standout feature of the concert experience at Barclays Center is its commitment to convenience. The venue offers accessible seating and accommodations for guests with disabilities, as well as assistive listening devices and sign language interpretation services for those who require them.
Notable Concerts and Performers at Barclays Center
The majority of the largest performances and events in recent years have taken place at Barclays Center, reaffirming its status as the premier entertainment hub in Brooklyn. Here are some of the most notable concerts and performers that have graced the huge stage:
Beyoncé – The queen of pop herself, Beyoncé, has performed multiple times at Barclays Center, including a sold-out four-night residency in 2013 as part of her "Mrs. Carter Show World Tour." The singer has also performed at the venue as part of her "On The Run II" tour with her husband Jay-Z.
Jay-Z – As a Brooklyn native, Jay-Z has a special connection to Barclays Center, which he helped to develop. The rapper has performed at the venue numerous times, including a series of sold-out shows in 2012 to open the arena.
Barbra Streisand – The legendary singer and actress performed at Barclays Center in 2012, marking her first time performing in her native Brooklyn. The concert was part of her "Back to Brooklyn" tour and was a huge success, with tickets selling out in just minutes.
Paul McCartney – The former Beatle performed at Barclays Center in 2013 as part of his "Out There" tour. The concert was McCartney's first-ever performance in Brooklyn and was a major event for music fans in the area.
The Rolling Stones – The iconic rock band played two sold-out shows at Barclays Center in 2012 as part of their "50 & Counting" tour. The concerts were widely regarded as some of the best shows of the year and featured classic hits like "Satisfaction" and "Jumpin' Jack Flash."
These notable concerts and performers demonstrate the caliber of talent that has graced the stage at Barclays Center over the years. The venue continues to attract the biggest names in music, making it a must-visit destination for music fans in Brooklyn and beyond.
Tips for Attending a Concert at Barclays Center
Attending a concert at Barclays Center can be an exciting and unforgettable experience. However, there are a few tips to keep in mind to ensure that your concert experience goes smoothly: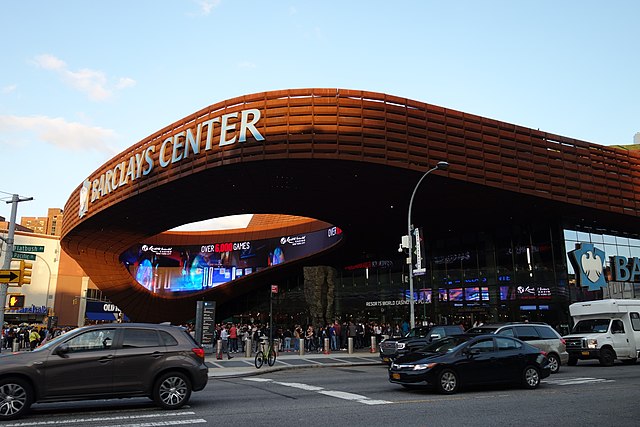 Arrive early – To avoid long lines and ensure that you have enough time to find your seat and grab a snack or drink, it's recommended that you arrive at the venue at least 30-45 minutes before the show starts.
Check the venue's bag policy – Barclays Center has a strict bag policy that limits the size and type of bags that can be brought into the venue. It's important to check this policy ahead of time to avoid any issues at the entrance.
Use public transportation – Barclays Center is easily accessible via public transportation, with several subway lines and bus routes located nearby. Using public transportation is a great way to avoid traffic and parking issues, and can also be a more affordable option.
Be respectful of others – Concerts can be crowded and loud, so it's important to be respectful of those around you. Avoid standing on your seat, don't push or shove, and be mindful of those with disabilities or mobility issues.
By following these tips, you can ensure that your concert experience at Barclays Center is enjoyable and stress-free.
Final Thoughts
Barclays Center is a must-visit destination for anyone seeking a truly remarkable concert experience. Whether you're attending your first concert or a seasoned concert-goer, the concert experience at Barclays Center is sure to be memorable. From the impressive roster of notable concerts and performers to the helpful tips for attending a concert, the details above have given you everything you need to know to make the most of your visit to this legendary venue.