Shania Twain – Credit to David Swales via CCA 3.0
Shania Twain released her sixth studio album called "Queen of Me" on February 3, 2023, under the Republic Records label. It's her first album since "Now" (2017) and the first with a new label. The album was introduced by two singles, "Waking Up Dreaming" and "Giddy Up!", and will be supported by the "Queen of Me" World Tour in April 2023.
"Queen of Me" album is well-received commercially, reaching number one in the UK and entering the top ten in several countries, such as Canada, Switzerland, Australia, and the US. This marks Twain's third number-one album in the UK, solidifying her global success. The album's success is attributed to its blend of Twain's signature country-pop sound, with modern production and themes, showing her growth as an artist.
Childhood Years
Shania Twain was born Eilleen Regina Edwards on August 28, 1965, in Windsor, Ontario, Canada. She was the second of five children in a family that struggled financially. Her parents divorced when she was two, and her mother, Sharon, raised the children on her own. Sharon supported the family by singing at local bars and clubs, and she often brought her children with her.
Twain's love for music was fostered at a young age. She would often sing along with her mother's performances and started performing with her siblings when she was just eight years old. Her mother encouraged her musical talent, and Twain began writing songs at the age of ten.
As a teenager, Twain continued to perform in local clubs and bars, and she was discovered by a Nashville record executive. In 1987, she signed her first recording contract with Mercury Nashville Records, and her debut album was released in 1993. The album was not a commercial success, but it established Twain's distinctive sound and style.
Breakthrough with "The Woman in Me"
Shania Twain's breakthrough came with the release of her second album, "The Woman in Me," in 1995. The album was a significant departure from her self-titled debut album and showcased Twain's unique combination of country music and pop sensibilities. It was produced by Mutt Lange, who would later become Twain's husband.
"The Woman in Me" was a big success, selling over 12 million copies worldwide and earning Twain her first Grammy Award. The lead single, "Whose Bed Have Your Boots Been Under?" became a top ten hit on the country charts.
The popularity of the released album can be traced to Twain's ability to flawlessly blend several genres. The songs on the album featured Shania Twain's strong voice and combined elements of rock, pop, and country music. Themes of love, heartbreak, and empowerment were all addressed in the lyrics of the songs, which were also relevant to fans.
"The Woman in Me" was a significant breakthrough for Twain, establishing her as a crossover artist and paving the way for her subsequent success. The songs can still be felt in the music industry today, inspiring new generations of artists to create their unique sounds. Twain's legacy in the music industry is undeniable, and "The Woman in Me" proves her incredible talent and enduring appeal.
Success with "Come On Over"
Shania Twain's third album, "Come On Over," released in 1997, became a global sensation, making her the Queen of Country Pop. The album featured a mix of pop, rock, and country, and it was produced by Mutt Lange and sold over 40 million copies worldwide.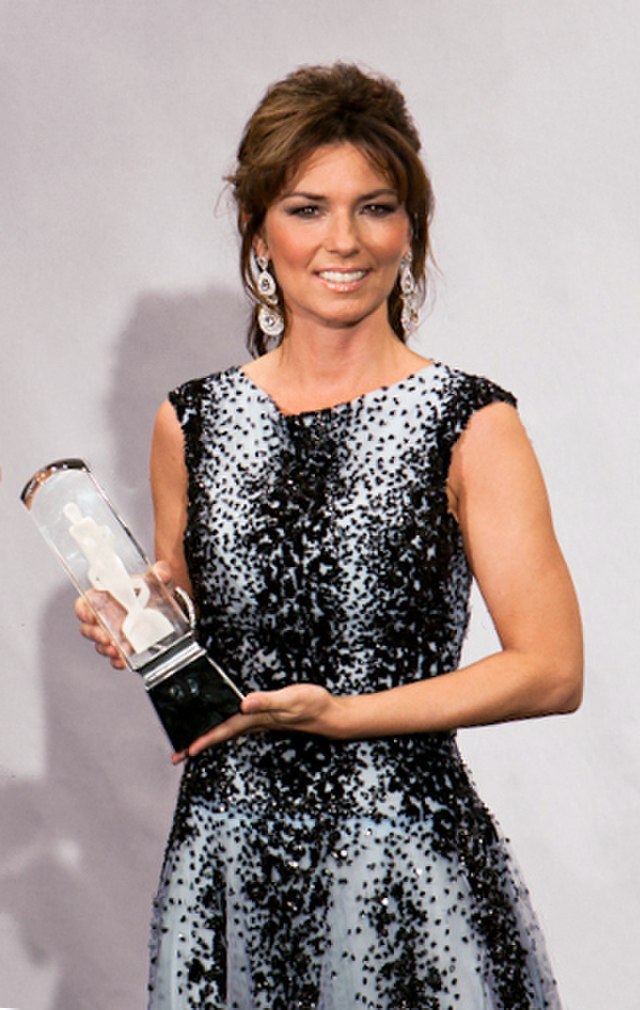 The lead single from the album, "You're Still the One," was a massive commercial success, reaching the top ten on both the pop and country charts. The song showcased Twain's powerful vocals and relatable lyrics, and it became a staple at weddings and romantic occasions globally.
"Man! I Feel Like a Woman!" and "That Don't Impress Me Much" were also popular singles from the album. Twain's skillful blending of various genres contributed to the album's success. Because of this, the album's global success opened doors for Twain to perform on world stages.
Personal Challenges and Comeback with "Up!"
Despite her success, Shania Twain faced personal struggles that led to a hiatus from the music industry. In 2001, Twain's husband and producer, Mutt Lange, had an affair with Twain's best friend, which led to the couple's divorce. The betrayal and heartbreak left Twain feeling depressed and questioning her ability to continue making music.
The singer's personal struggles were reflected in her music, and she took a break from recording and performing to focus on healing. However, in 2002, Twain announced that she was working on a new album, "Up!," which would be released in 2002.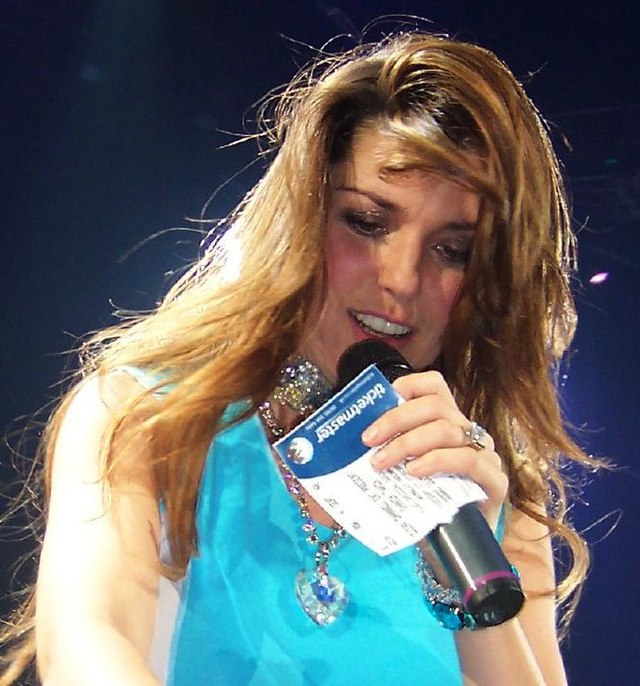 "Up!" was a departure from Twain's previous albums, with a more introspective and personal tone. The album showcased Twain's emotional resilience and her ability to overcome adversity, with tracks like "I'm Gonna Getcha Good!" and "Ka-Ching!" addressing themes of perseverance and financial success.
The album's success marked Twain's triumphant comeback, proving that she could overcome personal struggles and continue to create meaningful music. Her personal struggles showcased her strength and resilience as an artist and as a person.
"Queen of Me" Tour
The second leg of Shania Twain's 2023 Queen of Me Tour has been announced. Twain is the best-selling female singer in country music history and a five-time GRAMMY® Award winner. She is adding 19 additional fall dates to her eagerly awaited tour as a result of the extraordinary demand that has arisen since the phenomenally successful launch of the first leg. The tour will promote Shania's current album "Queen of Me" which was released on February 3, 2023.
With over 70 events in North America and Europe next year, Shania Twain's "Queen of Me" Tour will be one of her largest to date. Her last tour was almost five years ago, and this one is her first since finishing a very lucrative residency in Las Vegas.