Credit to jonlo168 via CC Attribution-Share Alike 2.0
Madonna, an American pop superstar, is going on her twelfth concert tour called "The Celebration Tour." It will start on July 15, 2023, in Vancouver, Canada, and end on January 20, 2024, in Phoenix, United States. The tour will visit many cities in North America and Europe for 79 shows. The singer will perform music from every era of her career on this tour. The live performance is special because it's Madonna's first retrospective tour. It celebrates her recording career of over 40 years. Madonna announced the tour on social media on January 17, 2023.
Joining her on all tour dates as a special guest will be Bob the Drag Queen, also known as Caldwell Tidicue. It will celebrate Madonna's artistic journey over the past 40 years, while also paying tribute to her roots in New York.
Madonna's Hit Albums
Born Madonna Louise Ciccone in 1958 in Bay City, Michigan, Madonna started her career in New York City as a dancer and musician. She moved to the city in 1977 with only $35 in her pocket and a dream of making it big.
She was discovered by a record executive named Camille Barbone, who saw her perform with her band at the famous New York nightclub, Danceteria, in 1982. Impressed by Madonna's talent and stage presence, Barbone offered to be her manager and helped her secure a recording contract with Sire Records. From there, the singer's career took off, and she quickly became popular in her career.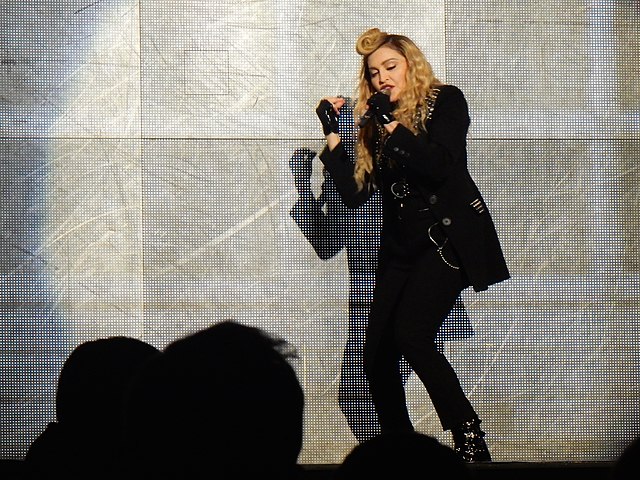 Madonna's self-titled debut album was released in 1983, featuring hit singles such as "Holiday," "Borderline," and "Lucky Star." The album quickly reached the top ten on the Billboard 200 chart and earned Madonna's first Grammy nomination. Madonna's unique style and catchy pop hooks quickly caught the attention of audiences worldwide.
In 1984, she released her second album, "Like a Virgin," which paved her way to a real pop icon. The album featured hit singles such as "Material Girl" and the title track, which both became instant hits. Her reputation as a risk-taking and boundary-pushing artist was also shaped by Madonna's music videos, which frequently showcased her in provocative attire and sensual dancing movements.
Over the next few years, Madonna continued to release hit albums and singles, such as "True Blue," "Like a Prayer," and "Vogue." She also made her mark in the film industry, starring in movies such as "Desperately Seeking Susan," "Evita," and "A League of Their Own." Throughout the 1980s and 1990s, Madonna's influence on pop culture grew even further, and she is still one of the most well-known and important personalities in music entertainment.
Memorable Concert Venues
Throughout her career, Madonna has graced countless stages across the United States. From small clubs to massive stadiums, she has played in a wide range of concert venues. Here are some of her most memorable concert venues in the USA:
Several times, Madonna's performances were watched at Madison Square Garden, one of the most famous music venues in the world. Her performances typically include a mix of her classic hits and new material, along with various costume changes and other theatrical elements.
In an interview with Rolling Stone in 2019, Madonna spoke about her memories of performing at Madison Square Garden, saying that it was one of her favorite venues to play in. She also talked about the challenges of putting on a show there, given the venue's size and technical requirements. According to Madonna, she always tries to create a "magical" experience for her fans at every show, and her performances in this venue are no exception.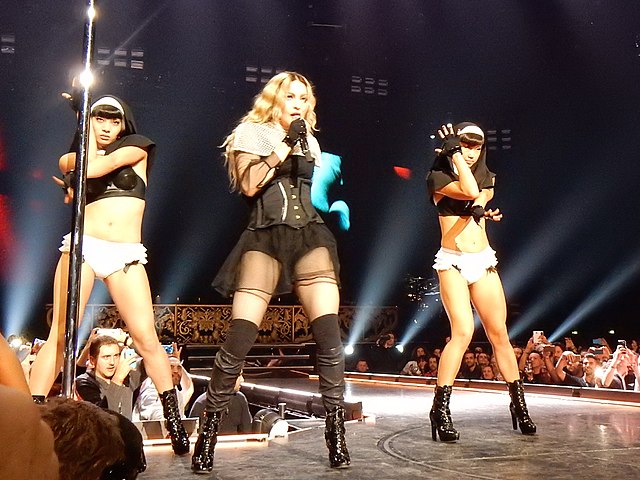 Another most recent concert of Madonna was at The Forum on November 14, 2019, as part of her "Madame X" tour. The show was praised for its theatricality and intimacy, with Madonna performing in a variety of costumes and personas throughout the night. The stage design included a multi-level platform that moved and transformed throughout the show.
Based on the reviews of the concert, Madonna engaged with the crowd throughout the night, sharing stories and jokes between songs. She also performed several of her classic hits, along with newer material from her "Madame X" album. The concert was notable for its mix of music, dance, and theater, showcasing Madonna as a talented performer and artist.
The pop singer has also a special connection to Miami, and the American Airlines Arena is one of her go-to concert venues in the city. She's performed there on several tours, including her "Sticky & Sweet Tour" in 2008 and her "MDNA Tour" in 2012. The arena's state-of-the-art facilities and prime location have made it a popular spot for Madonna as well as for other major artists.
While Madonna is known for playing massive stadiums and arenas, she's also played some smaller venues throughout her career. The Wiltern Theatre in Los Angeles is one such venue, and her intimate 2000 show there is still fresh in fans' minds. The ornate Art Deco building is a beloved landmark in the city and provided a stunning backdrop for her performance.
The Celebration Tour
For 2023, in celebration of her four decades in music, Madonna announces "The Celebration Tour." Beginning this summer, Madonna will visit a city near you soon. The singer has launched The Celebration Tour, during which she will play songs from her 40-year discography. With a career spanning four decades, she will embark on a 35-date "Celebration Tour."