Lady Gaga – Credit to proacguy1 via CC Attribution-Share Alike 2.0
Lady Gaga's strong vocals, computerized beats, and catchy hooks are hallmarks of her music. It incorporates elements of jazz, country, and classical music as well as dance-pop and rock.
She is not only a successful musician but also a style icon renowned for her daring and avant-garde attire. The singer frequently wears clothes with bright colors, elaborate patterns, and unusual materials. Lady Gaga is both a gifted performer and an inspiring role model.
Let's take a closer look at her incredible journey, her successful career, and her tour concert.
Lady Gaga's Early Life and Struggles
Lady Gaga, whose real name is Stefani Joanne Angelina Germanotta, was born on March 28, 1986, in New York City. She grew up in a family of Italian descent, and music played a significant role in her life from a young age. Her parents encouraged her to pursue music and enrolled her in a music school at the age of four, where she began learning to play the piano.
Despite being a gifted musician, Lady Gaga's childhood was not always easy. She was bullied in school and struggled with anxiety and depression. She also experienced physical and emotional pain due to a hip condition that caused her to walk with a limp. Despite these challenges, she remained focused on her music and continued to perform in school plays and at local venues.
After graduating from high school, Lady Gaga enrolled at New York University's Tisch School of the Arts. However, she dropped out after just one year to pursue her music career. She started performing in small clubs and bars in New York City and eventually gained many admirers.
However, her exclusive style and avant-garde fashion sense were not always well-received. She faced rejection and criticism from record labels and producers who didn't understand her vision. Despite these setbacks, she persisted and continued to work hard to achieve her dream of becoming a multi-talented singer.
Breakthrough with "The Fame"
When Lady Gaga joined Interscope Records in 2007, it was the time she got her big break. In 2008, she launched her debut album, "The Fame," which became an instant global hit. With the release of the album and the subsequent success of songs like "Just Dance," "Poker Face," and "Bad Romance," Lady Gaga became more popular. In fact, she's considered one of the most creative and gifted musicians of her generation.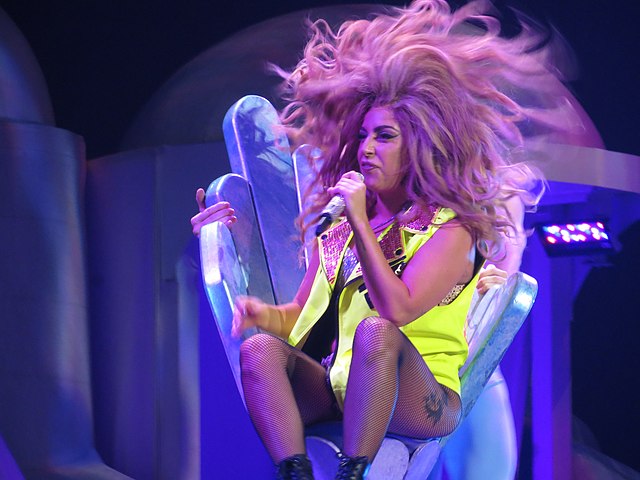 "The Fame" was a fusion of different musical genres, including pop, dance, and electronic music, and it displayed Lady Gaga's distinctive talents in singing and songwriting. The album's catchy hooks, irresistible beats, and provocative lyrics resounded with audiences worldwide and were recognized for its innovation and creativity.
"The Fame" was also a critical success, receiving positive reviews from music critics. It earned multiple Grammy nominations, and Lady Gaga won two awards for "Poker Face" and "Bad Romance." The album's success launched Lady Gaga's position into rapid superstardom.
It also signaled a turning point in Lady Gaga's career. It gave her the freedom to escape from what is common in the music business with her branded styles.
Success and Controversies
The pop singer continued to succeed with the release of her subsequent albums, including "The Fame Monster," "Born This Way," and "ARTPOP." These albums resulted in breaking records and in winning awards for her music.
However, there were some controversies around Lady Gaga's achievement. She faced criticism for her provocative music videos and stage performances, which some deemed too explicit or controversial. She also faced backlash for her decision to collaborate with R. Kelly on the song "Do What U Want," given the allegations of sexual misconduct against him. Lady Gaga later expressed regret for the collaboration and apologized for not speaking out against Kelly sooner.
Media speculations and conjectures about Lady Gaga's relationships and health further drew attention to her private life. In addition to advocating for more mental health services, she raised awareness about her own struggles with chronic pain and mental illness. Lady Gaga spoke openly about these topics.
Despite the issues and difficulties, her success kept growing. She broadened her career to acting, garnering praise for her work in movies like "American Horror Story" and "A Star is Born."
Lady Gaga's "Chromatica" Tour
Lady Gaga's album, "Chromatica," was released in May 2020, and it marked a return to her dance-pop roots. The album features collaborations with top producers and artists like BloodPop, Ariana Grande, and Elton John, and it received positive reviews. Even during the difficult times of the COVID-19 pandemic, the album obtained huge success in 2020.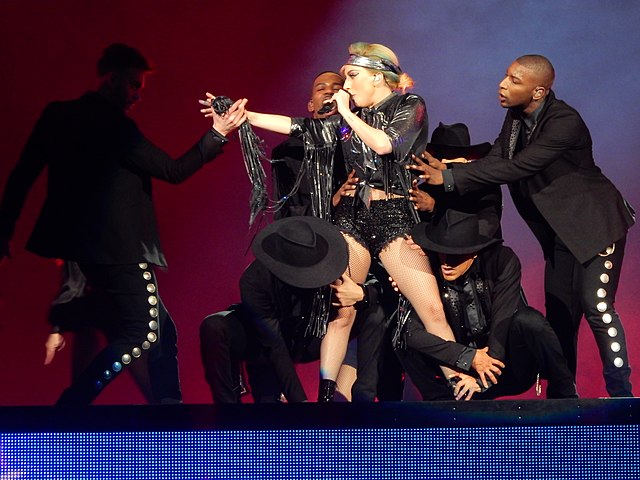 To promote "Chromatica," Lady Gaga embarked on a world tour in 2021. The "Chromatica" tour was originally scheduled for 2020 but was postponed due to the pandemic. The tour includes shows in North America and Europe, and it features Lady Gaga's signature extravagant costumes, spectacular visuals, and high-powered dance routines. Fans have given the tour glowing reviews, complimenting Lady Gaga's capacity to engage her audience and produce an absolutely amazing live performance.
The tour's era also included a number of high-profile appearances and partnerships. She performed a medley of songs from the album at the 2020 MTV Video Music Awards, where she won multiple awards, including the first-ever Tricon Award. Lady Gaga also collaborated with Ariana Grande on the hit single "Rain on Me," which topped the charts around the world and won a Grammy Award for Best Pop Duo/Group Performance.
While setlists do vary significantly from performance to performance, the majority of Lady Gaga concerts feature familiar songs that fans know and adore: "Rain On Me", "Fun Tonight", "Born This Way", "Poker Face", "Just Dance", "Stupid Love", "Fun Tonight", "Enigma", "Bad Romance" and "The Edge of Glory".
Final Words
To date, Lady Gaga is certainly one of the most successful artists of our time. Her exceptional musical style and unmatched stage presence made her the most-watched iconic performer in the world of music and entertainment.
She has remained true to her artistic vision and her message of inclusivity and acceptance, inspiring fans around the world to be themselves and embrace their own unique qualities. As Gaga continues to evolve and create new music, her fans eagerly anticipate what she will come up with next. One thing is certain: her incredible journey is far from over.