Jonas Brothers – Credit to Musicharts via CC Attribution-Share Alike 4.0
Attending a concert by the Jonas Brothers is always a screaming experience, so get ready for another thrilling event. The Jonas Brothers recently unveiled a new single, an upcoming album, and a plan to perform five shows on Broadway starting March 2023.
From March 14 to 18, the popular band will perform a five-night run of shows on Broadway. The focus of each evening's performance at the Marquis Theatre will be a different record, such as "Jonas Brothers," "A Little Bit Longer," "Lines, Vines and Difficult Times," "Happiness Starts," and their upcoming album "The Album."
Albums and Career
The Jonas Brothers are an American pop-rock band formed in 2005, consisting of three brothers: Kevin, Joe, and Nick Jonas. They began their career performing in various venues and events in their hometown of Wyckoff, New Jersey, before signing with Columbia Records in 2005. Their debut album, "It's About Time," was released in 2006 and received moderate success. However, it wasn't until their second album, "Jonas Brothers," was released in 2007 that they gained significant popularity.
The album's lead single, "S.O.S.," peaked at number 17 on the Billboard Hot 100 chart and was certified platinum. The album itself debuted at number five on the Billboard 200 chart and was eventually certified platinum. The Jonas Brothers' success continued with the release of their third album, "A Little Bit Longer," in 2008, which debuted at number one on the Billboard 200 chart and was also certified platinum. The album's lead single, "Burnin' Up," became one of their most popular songs and earned them their first Grammy nomination.
In addition to their music career, the Jonas Brothers also gained popularity through their appearances on the Disney Channel. They starred in their own TV series, "Jonas," as well as in the Disney Channel Original Movie, "Camp Rock." The success of the Jonas Brothers continued to grow, and they became one of the most popular boy bands of the late 2000s and early 2010s. However, the band announced their split in 2013, citing creative differences and a desire to pursue solo projects.
In 2019, the Jonas Brothers announced their reunion and released their fifth studio album, "Happiness Begins," which debuted at number one on the Billboard 200 chart. The album's lead single, "Sucker," also became their first number-one single on the Billboard Hot 100 chart.
Get Up Close and Personal
If you're a die-hard fan of the Jonas Brothers, then you know that getting up close and personal with your favorite band is the ultimate dream. Luckily, meet and greet packages and VIP tickets are available for their concerts, offering you a chance to experience the Jonas Brothers like never before.
Meet and greet packages typically include a pre-show meet and greet with the Jonas Brothers, a photo opportunity, and sometimes even exclusive merchandise. These packages are highly coveted and often sell out quickly, so it's important to be quick on the draw when they become available. Prices for meet and greet packages can vary depending on the venue and location, but they can be quite expensive.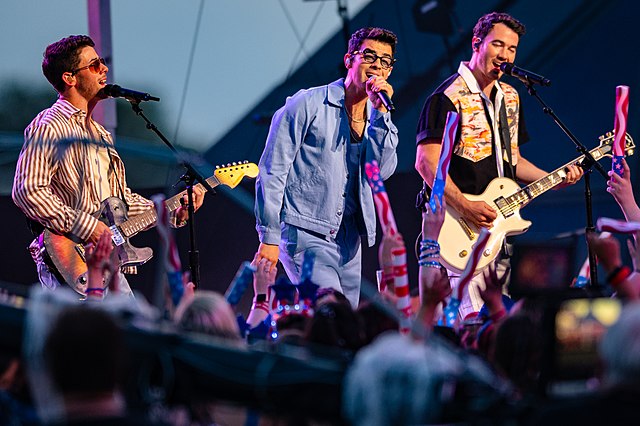 VIP tickets offer another level of access to the Jonas Brothers' concerts. These tickets can include perks such as early entry into the venue, access to a VIP lounge area, exclusive merchandise, and sometimes even a backstage tour. VIP tickets can also be pricey, but they can be a great option if you want to experience the concert in a special way.
To increase your chances of getting meet-and-greet packages or VIP tickets, it's important to keep an eye out for announcements and presales. Sign up for the Jonas Brothers' mailing list or follow them on social media to stay in the loop. Some credit card companies or ticketing websites also offer presales for cardholders, so it's worth checking those options as well.
Finally, it's important to be prepared for your meet and greet or VIP experience. Make sure to read the instructions and rules carefully to know what to expect and what to bring. Dress appropriately and be ready to have a great time. Meeting your favorite band can be a once-in-a-lifetime experience, so make sure to enjoy every moment of it.
Jonas Brothers Merchandise
As one of the most popular boy bands of the past decade, the Jonas Brothers have amassed a huge fanbase that's always looking for ways to show their love and support. One way to do this is by purchasing merchandise at their concerts, which can range from T-shirts to hats to accessories.
One of the most popular items of Jonas Brothers merchandise is, of course, the T-shirt. Fans can choose from a variety of designs, ranging from classic tour designs to more playful and colorful options. T-shirts are usually available in a range of sizes, so you can find one that fits you perfectly.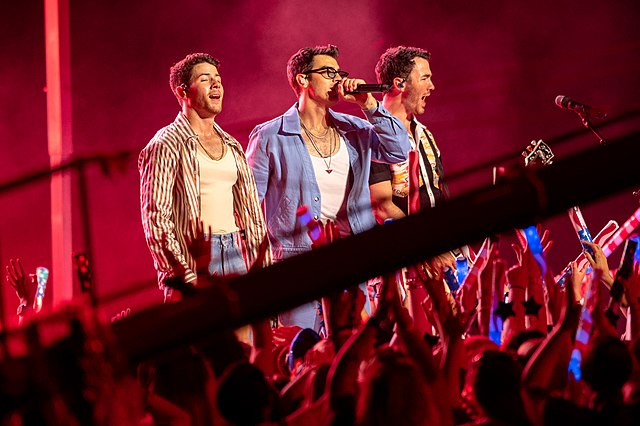 In addition to T-shirts, there are often other types of clothing available as well, such as sweatshirts, hoodies, and jackets. These items are perfect for colder weather or for wearing outside of the concert venue. You can even find items like leggings or skirts that are designed with the Jonas Brothers in mind.
Accessories are another popular item of Jonas Brothers merchandise. You can find everything from hats and beanies to necklaces and bracelets. These items are perfect for adding a little extra flair to your outfit and showing off your love for the band. Other popular accessories include phone cases, stickers, and buttons.
If you're a fan of the Jonas Brothers, then purchasing merchandise at their concerts can be a great way to show your support and add a little extra excitement to your concert experience. Make sure to arrive at the concert venue early to browse the merchandise and choose your favorites before they sell out.
Jonas Brothers Concert on Broadway
The Jonas Brothers are coming to Broadway for a five-night residency at the Marquis Theatre this March.
The Marquis Theatre is a popular Broadway theatre located in the heart of New York City. With a seating capacity of 1,612, it has hosted many successful productions over the years. The theatre features a modern design and state-of-the-art sound and lighting systems, making it a popular venue for both audiences and performers alike.
Its location in Times Square makes it easily accessible and a great destination for theatre-goers. Whether you're looking to see a classic Broadway musical or the latest production, the Marquis Theatre is a great choice for an unforgettable theatre experience.
So for the band's fans out there, March 14 to 18 is another chance to see Jonas Brothers perform live on Broadway.