Credit to -MaDMAn- via CC Attribution 2.0
The debut of new songs from popular artists always gets fans excited, but nothing beats seeing those musicians play live. When musicians announce tours, fans want to ensure that they will be visiting a place close to them as well as learn how to get the best seats as soon as possible.
One of the most eagerly awaited concerts of the year, with hot tickets guaranteed, is Janet Jackson's new stage appearance.
The pop icon's new tour has been confirmed for 2023. Her "Together Again Tour" is scheduled to kick off on April 14 in Hollywood, Florida, and go through Seattle, Washington, on June 21. Jackson will play in a number of arenas around the country, including Hard Rock Live at Etess Arena in New Jersey on May 20 and Madison Square Garden in New York on May 9.
Ludacris will perform as her opening act on the "Together Again Tour," which honors Jackson's 50th anniversary in the entertainment business. This will be Jackson's first tour since commemorating "Rhythm Nation 1814's" 30th anniversary in 2019.
Janet Jackson's 2023 Tour
Prior to the COVID-19 pandemic, Janet Jackson was supposed to start her "Black Diamond Tour" in 2020; however, it was ultimately postponed. Jackson resumed her performing career in 2022 by headlining a number of music festivals, including Essence Fest.
In any case, Jackson will launch her "Together Again Tour" in April, and she'll have Ludacris as a special guest. Because the tour will take place in outdoor stadiums, the conditions will be ideal for seeing Janet perform.
Fans worldwide are eagerly awaiting Janet Jackson's "Together Again Tour" in 2023. It will be her first tour in more than four years and is expected to be a stunning occasion honoring her illustrious career. Her international smash song "Together Again," which was released in 1997, inspired the name of the tour.
The tour would mix timeless hits from Janet Jackson's wide discography with some brand-new songs that she has been writing. Some of her most well-known tracks, including "Nasty," "Rhythm Nation," "All for You," and "Control," as well as deeper cuts that highlight her artistic diversity, can be heard by fans.
A Comeback Tour for Janet Jackson
Jackson's last major stage performance, "State of the World Tour", was in 2017, which saw her perform across North America, as well as Japan and the United Kingdom. Since then, she has remained relatively quiet on the music front, leading many fans to wonder if she would ever return to live performance.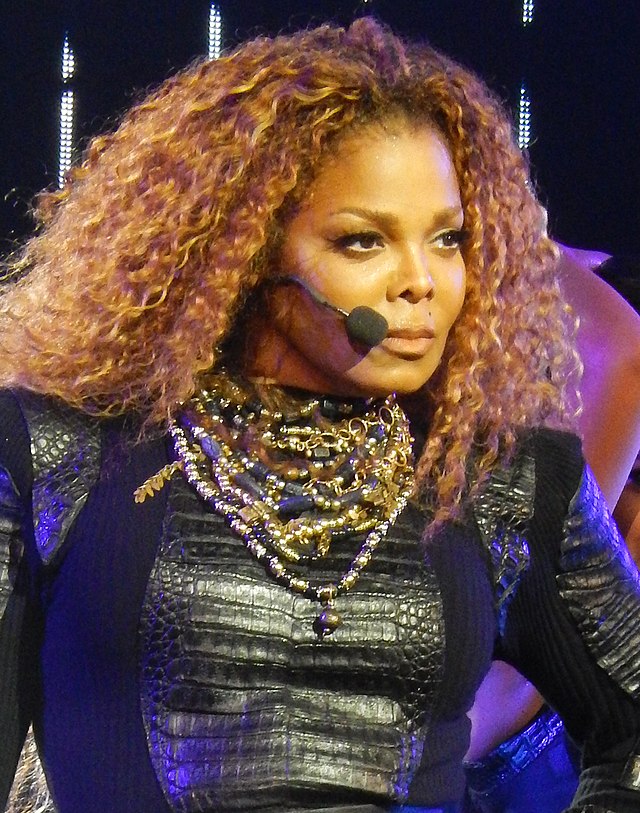 One factor that has fans buzzing about Janet Jackson's comeback tour is the possibility of new material. Jackson has not released a full-length studio album since 2015's "Unbreakable," and many fans are hoping that her tour will coincide with a new album release. There have been hints that she is working on new music, with her brother Jermaine Jackson recently teasing that he has heard some of her new material and that it is "amazing."
The long wait is over because Janet Jackson is set to make her return to the stage with her comeback performance "Together Again Tour." The announcement of the iconic pop star's tour has sent shockwaves through the music world.
Why Janet Jackson's Music Still Resonates Today
Being much-admired as a gifted pop music legend, Janet has had a long and tremendously successful career, with a ton of singles and albums that have topped the charts. Through the years, countless other musicians have benefited from her contributions to the music industry.
Her songs and performances have consistently combined fresh sounds in genres and addressed significant societal topics. She has meaningfully impacted the scene of pop music, and her power can be noticed in the work of many other performers.
When it comes to dance and fashion, Janet's live performances are recognized for their vigor, choreography, and breathtaking special effects. She also left behind some memorable fashion choices, such as her military-inspired jackets and key earring. Her famous styles have moved fashion trends all around the world making her a trendsetter in terms of fashion and style.
However, Jackson's influence goes beyond the realm of music. For many years, she has served as a role model for many people using her career to speak out on crucial social problems. She is a well-known, complex figure who has received acknowledgments for her humanitarian work and activism.
History of Most Memorable Concert Highlights
Janet Jackson has a long history of unforgettable live performances, and these three concerts represent some of the biggest and most memorable moments of her career:
"Janet World Tour" in 1993 was the pop icon's first major solo tour and was a massive success. It featured a total of 123 shows across 35 countries and grossed over $170 million. One of the most memorable moments of the tour was Jackson's performance of "That's the Way Love Goes" in Taipei. As she started to sing, the audience went wild and began throwing stuffed animals on stage. Jackson was so moved by their enthusiasm that she started to cry and had to pause the show.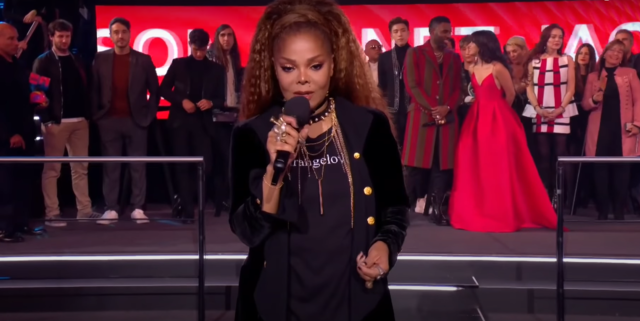 "The Velvet Rope Tour" in 1998 was also Jackson's most ambitious and personal tour to date. It featured 82 shows across 5 continents and was inspired by the themes of love, intimacy, and self-expression. One of the most memorable moments of the tour was Jackson's performance of "Together Again" in Sydney. As she sang, the crowd created a sea of lights by holding up their lit-up cell phones. The moment was so powerful that it brought Jackson to full emotions.
"Number Ones, Up Close and Personal" in 2011 was a more intimate affair, featuring smaller venues and acoustic arrangements of Jackson's biggest hits. It was a celebration of her 35-year career and her status as one of the most successful female artists of all time. One of the most memorable moments of the tour was Jackson's performance of "Again" in New York City. As she sang, the audience sang along with her in perfect unison, creating a powerful moment of shared passion and connection.
Final Thoughts
This year, Janet's "Together Again Tour" is shaping up to be one of the must-see music events of 2023. Fans are counting down the days until they can see her take the stage once again, and it's clear that she has lost none of her power to captivate and inspire audiences. Because of her ageless appeal, adaptability, and influence on mainstream culture, Janet Jackson's music still has a strong influence today. She's got a status of a true pop music legend and an enduring legacy in the field of music.