Bruce Springsteen – Credit to Stian Schløsser Møller via CC Attribution-Share Alike 4.0
Bruce Springsteen is a legendary American musician and songwriter whose career has been growing for more than four decades now. Born in New Jersey in 1949, he began playing music in his teenage years and formed several bands before breaking through in the early 1970s. Since then, Springsteen has established himself as one of the most renowned rock musicians in history.
His music often deals with themes of working-class life, personal struggle, and American identity, and his impact on popular culture is immeasurable. Here are the many facets of Bruce Springsteen's long and successful career, from his early years to his enduring legacy.
Bruce Springsteen's Musical Beginnings
The early years of Bruce Springsteen's musical career were marked by his passion for music and his desire to make a name for himself in the industry. He grew up in a musical family and was exposed to a wide range of genres from an early age. He began playing the guitar at the age of 13 and started performing in local bands as a teenager.
In the late 1960s, Springsteen formed several bands, including the Castiles and Steel Mill, and honed his skills as a songwriter and performer. He played in small clubs and bars throughout New Jersey, and his energetic live shows began to attract countless fans. During this time, Springsteen also began to develop his signature sound, which blended genres of rock, folk, and R&B.
Springsteen's big break came in 1972 when he signed a record deal with Columbia Records and released his debut album, "Greetings from Asbury Park, N.J." The album received critical acclaim, but commercial success eluded Springsteen at first. However, he continued to tour extensively, built his fanbase, and released his second album, "The Wild, the Innocent & the E Street Shuffle," the following year.
It was Springsteen's third album, "Born to Run," released in 1975, that recognized him as a major force in rock music. The album was a big commercial success, selling millions of copies and featuring hit songs such as the title track, "Thunder Road," and "Jungleland." Springsteen's cinematic storytelling, soaring melodies, and anthemic choruses captivated audiences and set the stage for his future success.
In the following years, Springsteen continued to release acclaimed albums and performed live shows that became the stuff of legend. He also established a close relationship with his backing band, the E Street Band, which would become an integral part of his sound and his live shows. Springsteen's music evolved and matured over time, but his commitment to honesty, authenticity and the power of rock and roll never wavered.
How "Born to Run" Changed Everything
Bruce Springsteen's instant popularity was largely due to the success of his third album, "Born to Run," which was released in 1975. It was "Born to Run" that propelled him into the mainstream and established him as a major force in rock music.
This album was a breakthrough for Springsteen in many ways. It featured a more polished and ambitious sound than his previous work, with lush arrangements and epic song structures. The album also showcased Springsteen's cinematic storytelling and his ability to capture the struggles and dreams of working-class Americans.
The title track, "Born to Run," became an instant classic and a radio staple, with its driving beat, memorable chorus, and lyrics about youthful rebellion and escape. The album also featured other hit songs, such as "Thunder Road," "Jungleland," and "Tenth Avenue Freeze-Out," that showcased Springsteen's gift for crafting memorable melodies and emotional lyrics.
"Born to Run" went on to sell millions of copies, giving Springsteen status as a major figure in rock music. It also paved the way for Springsteen's future success and established the blueprint for his future work, which would continue to explore themes of American life, love, and loss.
The E Street Band as Music Collaborators and Partners
No history of Bruce Springsteen would be complete without mentioning the E Street Band, his loyal and talented backing band that has been an integral part of his sound and his live shows for decades. Comprising some of the most talented and versatile musicians in the industry, the E Street Band has collaborated with Springsteen on some of the most iconic and beloved albums in rock history.
The E Street Band was formed in the early 1970s, with members including Clarence Clemons on saxophone, Danny Federici on keyboards, Garry Tallent on bass, and Max Weinberg on drums. Over the years, the band has gone through several lineup changes, but its core members have remained a constant presence in Springsteen's music.
The E Street Band has played on some of Springsteen's most successful albums, including "Born to Run," "Darkness on the Edge of Town," "The River," and "Born in the U.S.A." The band's energetic and dynamic live shows have also become legendary, with Springsteen and his bandmates putting on electrifying performances that have thrilled audiences around the world.
Springsteen has often spoken about the importance of the E Street Band in his music, describing them as "my sounding board, my touchstone, my partners in crime." The band's contributions to his music are evident in their tight and intricate arrangements, their soulful harmonies, and their ability to bring Springsteen's songs to life on stage.
Over the years, the E Street Band has also forged a close relationship with Springsteen's fans, who affectionately refer to themselves as the "E Street Nation." The band's members have become beloved figures in their own right, with many fans eagerly following their solo projects and collaborations with other artists.
Bruce Springsteen's Outstanding Concerts
Bruce Springsteen has played countless successful concerts throughout his long and storied career, but there are a few venues that hold a special place in his heart. Here are some of his most memorable experiences at some of the most well-known concert venues in the United States.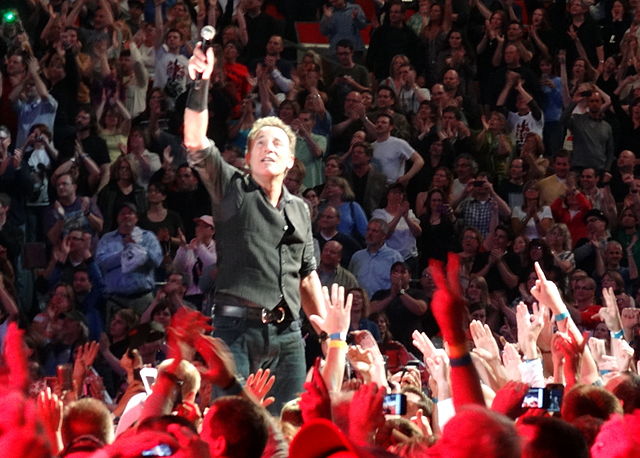 Madison Square Garden, New York City: Springsteen has played over 50 shows at Madison Square Garden, and each one has been a special event. One of the most memorable was in 2000, when he and the E Street Band played for over three hours, delivering a setlist that included some of his hit songs.
The Roxy Theatre, Los Angeles: In 1975, Springsteen played a legendary five-night stand at the Roxy, which helped to launch his career and acknowledged his personality as a live performer. The shows were spirited and raw, with Springsteen and the E Street Band delivering powerful performances that left audiences begging for more.
The Stone Pony, Asbury Park: This small club in Asbury Park, New Jersey, holds a special place in Springsteen's heart, as it was one of the first venues he played when he was starting out. He has returned to the Stone Pony many times over the years, playing impromptu sets and surprise shows for lucky fans.
The Forum, Los Angeles: In 1985, Springsteen and the E Street Band played a historic show at the Forum, which was recorded and later released as a live album. The concert was a marathon event, with Springsteen and his bandmates playing for over four hours on stage.
The Apollo Theater, New York City: In 2012, Springsteen played a special show at the Apollo Theater in Harlem, which was broadcast live on SiriusXM radio. The concert was a tribute to the rich musical history of the Apollo, and Springsteen paid homage to some of his musical heroes with covers of songs by Sam Cooke, Jackie Wilson, and others. The show was a memorable and moving experience for all who were lucky enough to be there.
How Springsteen Got The "Boss" Persona
Bruce Springsteen's music has always been synonymous with the working-class experience, and his rise to cultural icon status has been built through his authentic, hard-hitting lyrics and powerful stage presence. But it wasn't until the mid-70s, when he began to develop his "Boss" persona, that Springsteen truly began to transcend the world of music and become a cultural icon.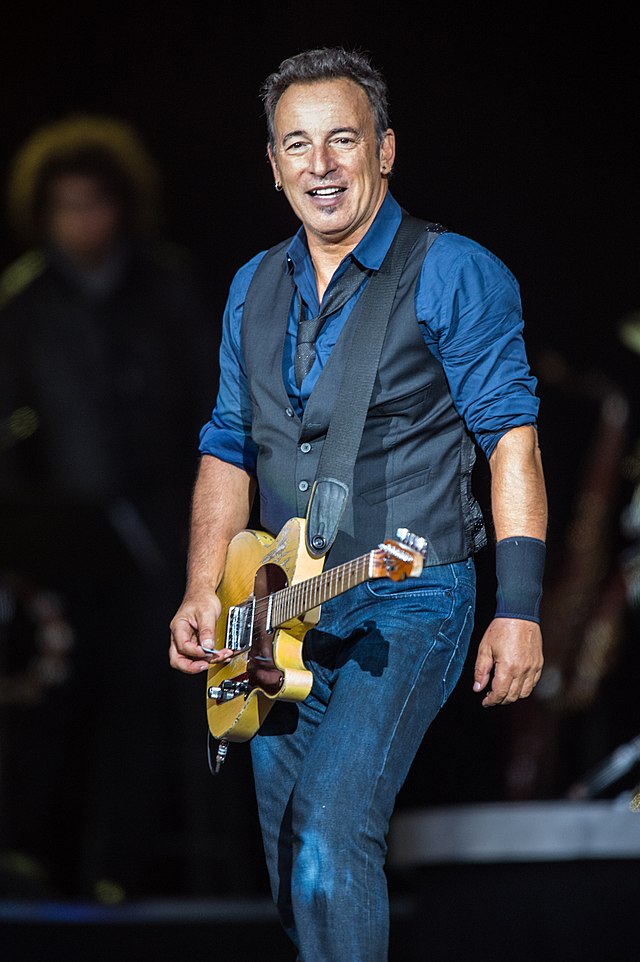 The "Boss" persona was born out of Springsteen's desire to connect with his fans on a more personal level. He began to dress in working-class attire, including jeans and leather jackets and adopted a tough-guy persona that emphasized his blue-collar roots. He also began to incorporate elements of American mythology and folklore into his music, making him a symbol of the American working class.
The release of "Born to Run" in 1975 was a major turning point in Springsteen's career, turning him into a real cultural icon. Due to the huge success of his album, he's acclaimed as a talented songwriter and performer who could connect with audiences on a deeply emotional level.
Final Thoughts
In conclusion, Bruce Springsteen's musical career has been one of the most significant and enduring in American popular culture. His early years were marked by a deep passion for music and a relentless commitment to his craft, which set the foundation for the success that would come later. The release of "Born to Run" marked a major turning point in his career, and with his collaborations with the E Street Band, his sound was placed in the pantheon of American music. The "Boss" persona he displayed, has become an enduring symbol of the American working class and the struggle for success and dignity. Springsteen's legacy is here to stay, assuring his most significant place in the pantheon of American music.