Beyoncé – Credit to Tony Duran used under CC Attribution-Share Alike 3.0
Beyoncé Knowles-Carter is one of the most influential figures in music, philanthropy, activism, and empowerment. She has not only dominated the music industry with her powerful vocals and dynamic performances but also created change for herself and for others.
Beyoncé has become a symbol of empowerment for many, especially the younger generation, inspiring them to strive for excellence in their careers, education, and personal lives. Her impact on music, fashion, and culture is influential, and her generous efforts have made a real difference in the lives of those in need.
Let's delve into the life and career of Beyoncé, exploring her influence on music, philanthropy, activism, and empowerment. See how she became a famous pop music icon of our time.
Beyoncé's Childhood and Family Background
Born on September 4, 1981, in Houston, Texas, Beyoncé grew up in a family of musicians and was raised in a home where music was an integral part of everyday life. Beyoncé is an American singer, who possesses a great passion for composing songs, acting, and venturing into businesses.
Her mother, Tina Knowles, is a fashion designer and hair stylist, and her father, Mathew Knowles, is a record executive and music manager. She also has a younger sister, Solange Knowles, who is also a singer and actress. Beyoncé has spoken about the influence her family had on her musical career, and how her parents encouraged her and her sister to pursue their dreams.
As a child, Beyoncé had big dreams of becoming a star. She began performing at a young age and was involved in various singing and dancing competitions. She was also part of her church choir and performed in various local talent shows. In 1990, she auditioned for the girl group Girl's Tyme, which later became Destiny's Child.
Beyoncé attended St. Mary's Elementary School, a private school in Houston, Texas, where she was known for her academic excellence. She later attended the High School for the Performing and Visual Arts, where she majored in music. Beyoncé has spoken about the importance of education and has advocated for access to quality education for children around the world.
In her free time as a child, she enjoyed dancing, singing, and acting. She was involved in various extracurricular activities, including dance classes and theater productions.
Beyoncé's upbringing was characterized by her family's passion for music and their support of her dreams. Her elementary education and hobbies as a child reflect her diverse interests and her dedication to both her education and her artistic pursuits. Her childhood experiences laid the foundation for her future success as a singer, actress, and entrepreneur.
From Destiny's Child to Solo Success
In the late 1990s, Beyoncé reached fame as a member of the girl group Destiny's Child. The group, which also featured Kelly Rowland and Michelle Williams, became one of the most successful girl groups, with hits like "Say My Name," "Survivor," and "Bootylicious."
In 2003, Beyoncé embarked on a solo career with the release of her debut album, "Dangerously in Love." The album was a massive success, producing hit singles like "Crazy in Love" and "Baby Boy" and earning Beyoncé five Grammy Awards.
Beyoncé's success as a solo artist continued to grow. She released several more albums, including "B'Day," "I Am… Sasha Fierce," and "4," all of which were critical and commercial successes. Her music, which fused elements of R&B, pop, and hip-hop, became a defining sound of the 2000s and 2010s.
Beyond her music, Beyoncé's early years also saw her emerge as a fashion and style icon. Her bold fashion choices and signature blonde hair became synonymous with her brand, and she quickly became a fixture on best-dressed lists and fashion magazines.
How Beyoncé Took Over the Pop World
Her impact on the pop world is undeniable. With her incredible talent, dedication, and hard work, she is now one of the most successful and powerful artists of our time.
One of the keys to Beyoncé's success is her incredible live performances. Her high-powered shows are filled with stunning choreography, impressive vocals, and memorable visuals. She has sold out stadiums and arenas around the world, breaking records and earning critical acclaim for her live shows.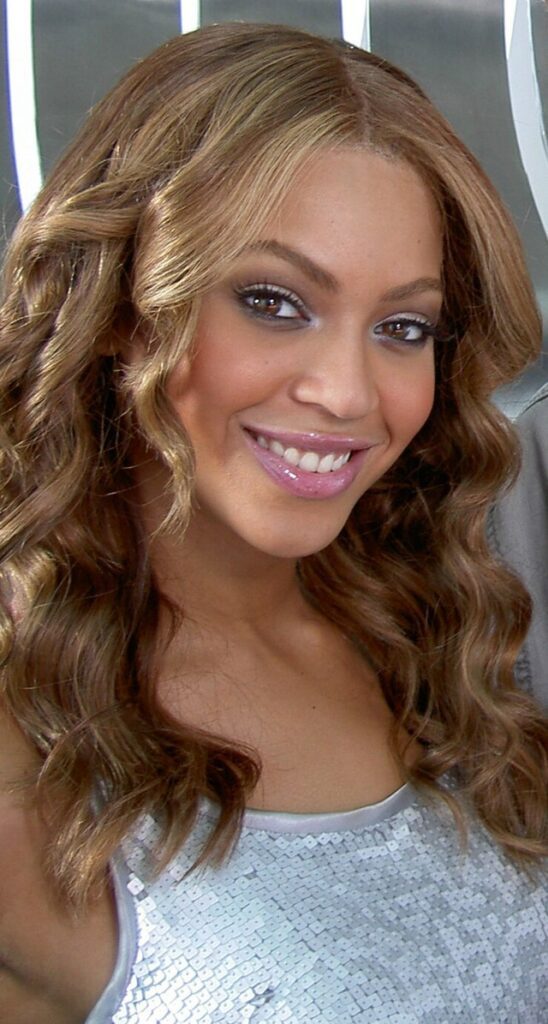 Another key to Beyoncé's success is her ability to constantly explore new changes in herself. From her early days in Destiny's Child to her solo career, she has consistently pushed the restrictions of what is possible in pop music. She has experimented with different genres, collaborated with a range of artists, and evolved her sound and image with each new album.
Beyoncé's music has been a defining part of her big success. Her songs, which often explore themes of empowerment, self-love, and perseverance, have echoed with fans around the world. She has sold millions of albums and singles, earning numerous awards and praises for her music.
One of the most significant ways Beyoncé has taken over the pop world is through her influence on other artists. Her music, style, and image have inspired countless other musicians and performers, and she has become a cultural touchstone for an entire generation of young people.
Beyoncé's Impact on Fashion and Culture
Her influence extends far beyond music. She has become a major influencer in the world of fashion and culture, inspiring countless fans and designers with her unique style and bold fashion choices.
Beyoncé has always been willing to take risks. She has never been afraid to push the limits of fashion and experiment with different styles, whether it's wearing daring and revealing outfits on stage or taking fashion risks on the red carpet.
Her contribution to fashion is achieved through her collaboration with top designers and fashion houses. She has worked with designers like Givenchy, Tom Ford, and Balmain to create stunning and memorable looks for her performances and public appearances.
Beyond her impact on fashion, Beyoncé has also become a cultural icon. Her music, style, and image have become symbols of empowerment and representation for millions of fans around the world. She has used her platform to support social justice and equality, particularly for women and people of color.
Her visual storytelling has created music videos and performances that are stunning and rich in symbolism and meaning. Her videos for songs like "Formation" and "Lemonade" are particularly noteworthy for their use of political and social commentary.
Beyoncé's Hits, Awards, and Concerts
Beyoncé's hits, awards, and achievements mark her incredible talent and hard work. From her early days in Destiny's Child to her solo career, she has produced a string of hits that have topped charts around the world. Some of her biggest hits include "Crazy in Love," "Single Ladies," "Halo," and "Formation." Her music has earned her numerous awards and accolades, including 28 Grammy Awards, making her one of the most decorated artists in history.
In addition to her success on the charts, Beyoncé is also known for her incredible live performances. She has sold out stadiums and arenas around the world, earning critical acclaim for her high-energy shows and stunning choreography. Some of her most memorable concerts in the US include her performances at Coachella, the Super Bowl halftime show, and her "Formation World Tour."
Beyoncé has performed at some of the most crowded venues in the US, including Madison Square Garden in New York City, the Staples Center in Los Angeles, and the Mercedes-Benz Superdome in New Orleans. Her performances at these venues have become legendary, with fans lining up for hours to see her perform live.
Her most memorable performance in the US was her headline set at Coachella in 2018. The performance, which was dubbed "Beychella" by fans, featured a marching band, a Destiny's Child reunion, and a tribute to historically black colleges and universities. The performance was widely praised for its celebration of black culture and history, paving the way to Beyoncé's status as one of the most influential artists of her generation.
Her concerts are not just memorable for their music, but also for their special visuals and effects. Her performances often feature elaborate sets, intricate costumes, and eye-popping visual effects, creating an unforgettable experience for fans.
Beyoncé's success on the charts and onstage has won her a devoted fan base around the world. Future generations of musicians and fans will continue to draw inspiration from her, solidifying her position as an indisputable queen of pop music.
Her Philanthropy, business, and activism
Beyoncé is not just a music icon, she is also a powerful force for change. Throughout her career, she has used her performance to speak out on social justice issues and to support causes that are important to her. Her generosity, business ventures, and activism have made her an inspiration to millions of people across the globe.
Beyoncé's benevolent work includes the BeyGOOD initiative, which she launched in 2013. The organization has supported a wide range of causes, including disaster relief efforts, youth education, and the Black Lives Matter movement. Beyoncé has also donated millions of dollars to organizations such as the Houston Food Bank, the NAACP, and the United Way.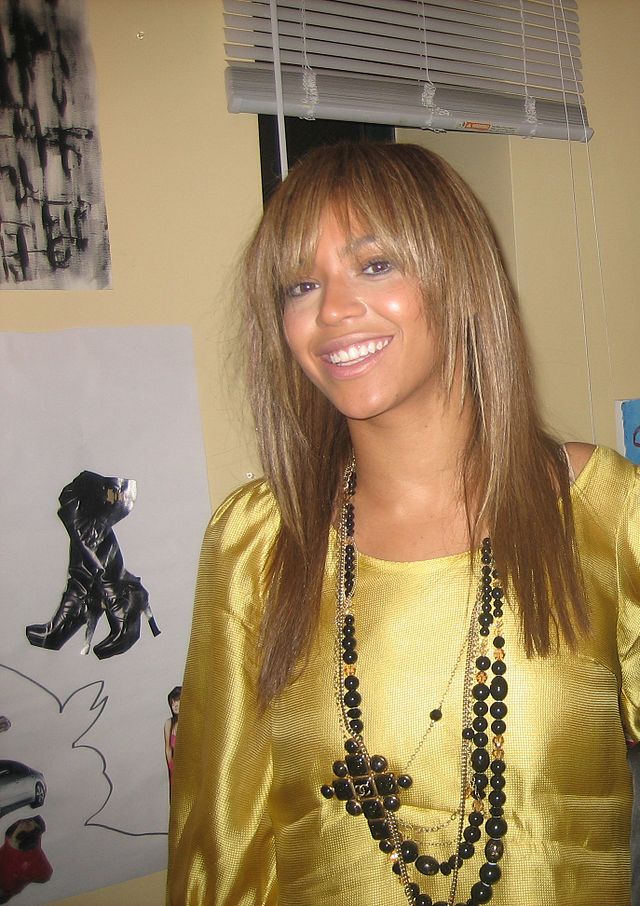 In addition to her charity work, Beyoncé is also a successful entrepreneur. She has launched several successful businesses, including her athleisure line, Ivy Park, and her production company, Parkwood Entertainment. Through her businesses, she has created jobs and opportunities for people around the world.
Beyoncé's activism is a major part of her life. She has been a vocal advocate for issues such as racial justice, gender equality, and LGBTQ rights. In 2016, she released the groundbreaking visual album, Lemonade, which tackled themes such as infidelity, forgiveness, and the black female experience.
At the 2016 Super Bowl halftime show, she performed her hit single, "Formation," which includes references to police brutality and the Black Lives Matter movement. The performance was widely praised for its powerful message and its celebration of black culture.
Beyoncé's commitment to activism has earned her recognition around the world. In 2020, she was awarded the BET Humanitarian Award for her philanthropic work and her activism. She has also been recognized by organizations such as the NAACP and the GLAAD Media Awards.
Final Thoughts
Beyoncé is a strong influencer of change due to her philanthropy, commercial interests, and activism. With her efforts, she has motivated millions of people to take action and make a difference in their communities. Her influence on music, fashion, and culture is unquestionable. She is a symbol of empowerment for the generation of young people, and her impact on fashion is recognized worldwide. Her legacy will continue to inspire our age, demonstrating her status as a real icon of the current and future generations.