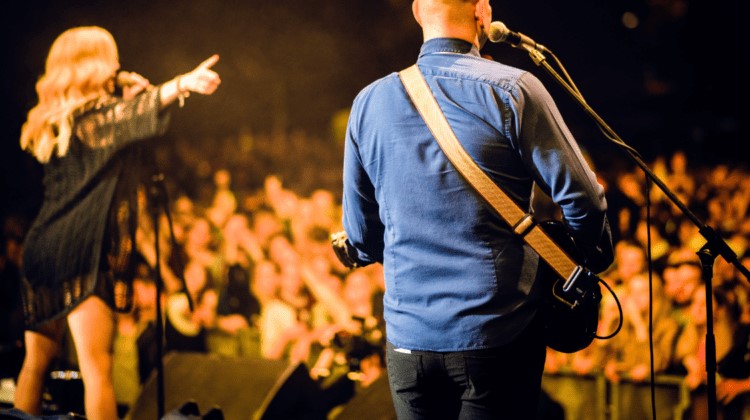 Attending a live concert is an exhilarating experience that allows music lovers to connect with their favorite artists in a unique way. Whether you're a seasoned concert-goer or a first-timer, there are several tips and tricks that can help you make the most of your experience. From choosing the best seats to staying safe and comfortable throughout the show, this guide is your ultimate resource for enjoying live performances to the fullest.
Stress-Free Concert Experience
Attending a concert can be an incredibly exciting experience, but it can also be a source of stress if you don't prepare properly. One of the most important things you can do to ensure a stress-free concert experience is to arrive early. Give yourself plenty of time to find parking, get through security, and find your seat. Rushing around trying to find your way in a crowded venue can be a major source of stress, so make sure you give yourself plenty of time.
Another important aspect of pre-show preparation is hydration. Make sure you drink plenty of water before the concert to avoid dehydration. Concerts can be hot and crowded, and you'll likely be moving around a lot, so it's important to stay hydrated to avoid feeling dizzy or faint. Bring a water bottle with you to the venue and fill it up when you arrive.
Wearing comfortable clothing is also key to having a stress-free concert experience. Choose clothes and shoes that are comfortable and that you can move around in easily. You'll likely be standing for long periods of time, so wearing comfortable shoes is especially important. You don't want to be distracted by uncomfortable clothing or painful feet during the concert.
Finally, consider bringing earplugs with you to the live performance. Concerts can be incredibly loud, and prolonged exposure to loud noise can cause hearing damage. Bringing earplugs will help protect your hearing and make the concert more enjoyable. You can still hear the music with earplugs in, but it will be at a safer, more comfortable level.
Navigating the Venue and Finding Your Spot
Arriving at a concert can be full of excitement and anticipation for the upcoming show. However, it can also be overwhelming as navigating through the venue can be a bit challenging. The first step is to familiarize yourself with the venue map and plan your route ahead of time. This will help you avoid getting lost in the crowds and save time when searching for your spot.
Once you arrive at the venue, follow the signs and instructions from the staff to find your way to the correct entrance. Many venues have multiple entrances, and each entrance may lead to different sections of the concert hall. Make sure to have your ticket and ID ready, as you may need to present them to gain access to the concert.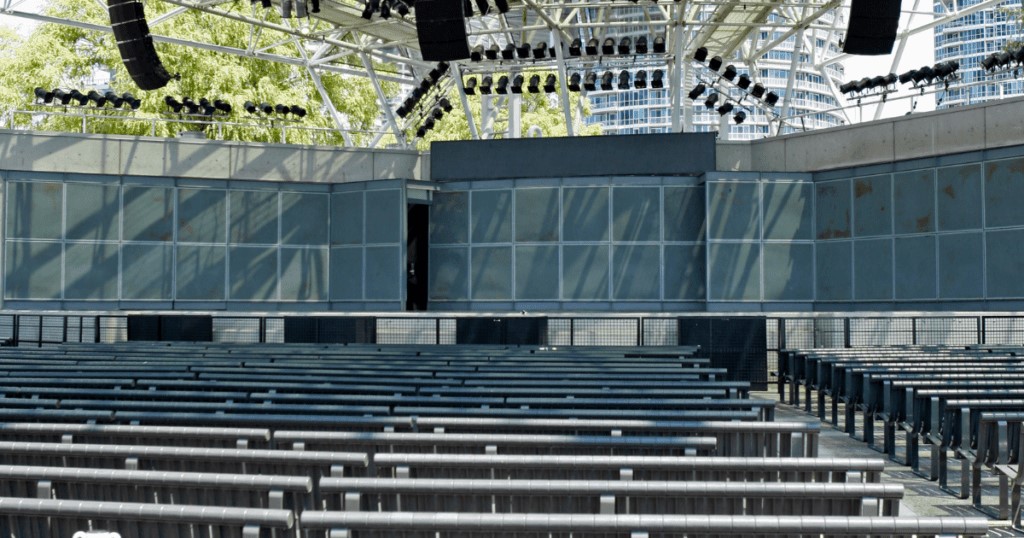 After entering the venue, it's time to find your spot. If you have a general admission ticket, you may need to navigate through the crowd to find a good spot. However, if you have an assigned seat, it's essential to check your ticket for the section and row number before entering the seating area. It's also a good idea to get to your seat early to avoid disrupting others and missing the opening acts.
Once you find your spot, take some time to look around and familiarize yourself with your surroundings. Check out the map of the venue if there is one available or ask one of the staff members for directions. Don't be afraid to ask for help if you need it. Staff members are typically happy to assist concert-goers and ensure everyone has a positive experience. Knowing where the bathrooms, food vendors, and merchandise stands are located can also be helpful, so you don't waste time searching for them later on.
If you're attending a large concert, the venue can be quite expansive. To navigate the venue quickly and efficiently try to stick to the main pathways and avoid wandering off into side areas that may not lead to where you want to go. Additionally, it's essential to keep your phone charged so you can use it to navigate the venue if you get lost.
Doing all of these things can be a bit challenging, but it's an essential part of having a great concert experience.
Soaking in the Concert Atmosphere
Going to a live performance allows you to escape from reality and soak yourself in the music. Immerse yourself in the atmosphere to fully appreciate the music and create a memorable experience. From the energy of the crowd to the stage performance, there are several elements of the concert atmosphere that you should embrace.
One of the most common things to do is to let go of any distractions and focus entirely on the music. This means putting away your phone, avoiding conversations with friends, and tuning in to the music being played. Close your eyes, sway to the beat and lose yourself in the moment.
Another essential element of the concert atmosphere is the energy of the crowd. You can feel the excitement and anticipation build as the concert approaches, and the energy in the room becomes electric once the music starts. To immerse yourself in this atmosphere, join in with the cheering, clapping, and singing along to the music. Let yourself be swept up in the energy and enthusiasm of the crowd.
Additionally, paying attention to the stage performance can enhance the concert atmosphere. Many musicians put on a show beyond just playing their songs. From elaborate light shows to choreographed dance routines, there is often a lot to see beyond just the music. Take in the performance and appreciate the effort put into making the concert worth remembering.
Capturing the Concert Moment
Whether it be through photography or recording, capturing the moment at a concert is something that many concert-goers enjoy. However, be aware of proper etiquette when it comes to taking photos and recordings during a concert. Here are some tips to help you capture the moment without disturbing other concert-goers.
First, be aware of your surroundings when taking photos or recording. It's vital to be respectful of the people around you and avoid blocking their view or disrupting their experience. Avoid holding your phone or camera up for long periods and try to be as discreet as possible when taking photos or recordings.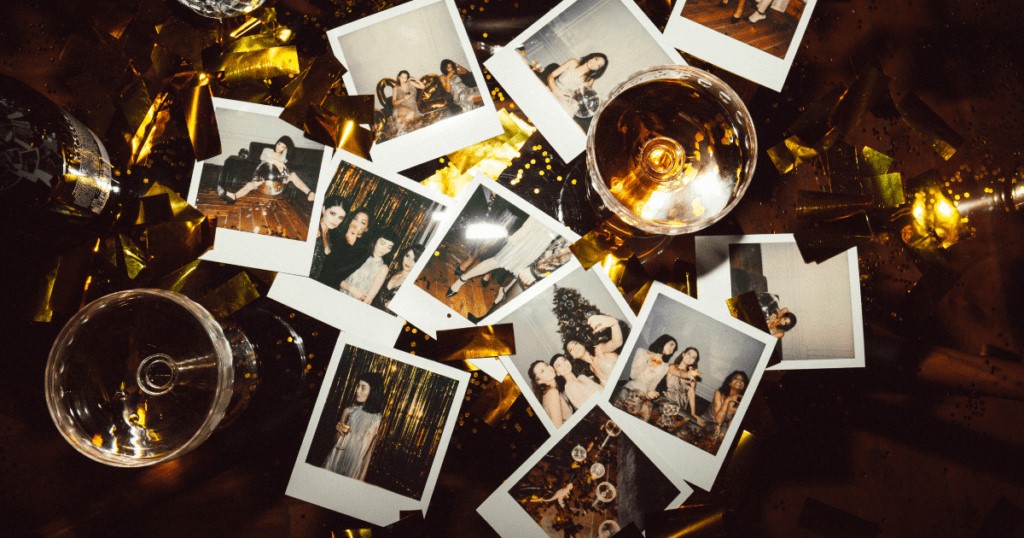 Second, it's important to follow any rules or guidelines set by the venue or the artist. Some concerts prohibit recording, while others allow it. Make sure you know the rules before you start taking photos or recordings, and be prepared to stop if asked by the venue or the artist.
Third, it's important to strike a balance between capturing the moment and enjoying the experience. Don't get too caught up in taking photos or recordings that you miss out on the concert itself. Take a few photos or short videos, then put your phone or camera away and enjoy the rest of the concert.
Consider the quality of your photos or recordings. It's easy to get caught up in capturing everything, but if your photos or recordings turn out blurry or shaky, they won't be worth much. Take the time to focus and steady your camera or phone before taking photos or recordings, and make sure the lighting is appropriate.
Making Lasting Memories and Reflections
After the encore has finished, and the crowd has dissipated, it's important to take a moment to reflect on the concert and make lasting memories. One of the best ways to do this is to journal about your experience. Write down your favorite songs, moments, and any unexpected surprises. Reflect on how the music made you feel and the emotions that it evoked. By taking the time to journal, you'll be able to revisit the concert experience and relive those memories for years to come.
Another way to remember the concert is to collect ticket stubs, setlists, and any other stuff from the concert and place them in a box or scrapbook. You can also include photos that you took at the concert and journal entries. This memory box will serve as a tangible reminder of the concert and allow you to revisit the experience whenever you want.
Right after the concert, consider reaching out to other fans on social media or fan forums. Share your favorite moments from the concert and connect over your mutual love for the artist or band. You may even make some new friends and concert buddies for future shows.
The concert experience doesn't have to end when you leave the venue. One way to keep the music alive is to create a playlist of your favorite songs from the concert. Listen to the playlist on repeat and let the music transport you back to the concert. You can also research the artist or band and discover new songs or albums to explore. By continuing to engage with the music, you'll be able to relive the concert experience long after the encore has finished.
Final Words
Attending a live concert is an unforgettable experience that can create lasting memories and deepen your appreciation for music. By following our tips and guidelines, you can ensure that you have the ultimate concert experience. Whether you're seeing your favorite band for the hundredth time or discovering a new artist for the first time, make the most of your concert experience by being prepared, staying safe, and enjoying every moment.