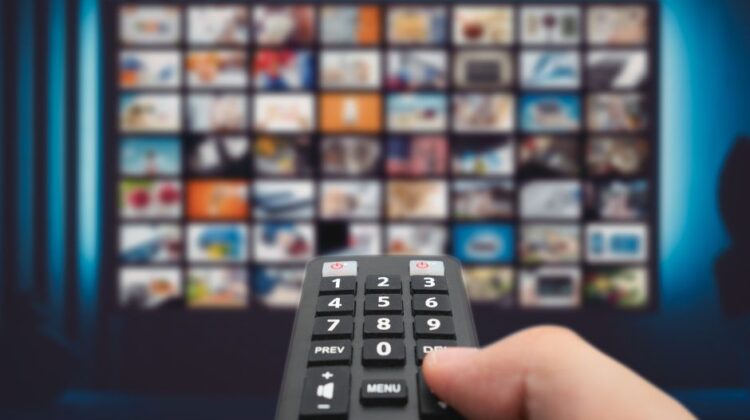 Have you ever wondered how music in the digital age has reshaped the music landscape? In a world where you can carry millions of songs in your pocket, music streaming services have profoundly changed how we listen to and interact with music.
Music Streaming in the Digital Age
Music streaming has become the dominant method of music consumption in the digital age, surpassing physical music sales and digital downloads. It has transformed how people discover, access, and enjoy music, offering a more convenient and accessible way to listen to their favorite songs and discover new music.
Music streaming refers to the distribution of music over the internet in a way that allows users to listen to music without downloading the audio file to their device. Instead of purchasing individual songs or albums, users can access a vast catalog of songs and playlists hosted on streaming platforms. These platforms offer on-demand access to a wide variety of music, and users can typically choose songs, create playlists, and listen to music as they desire.
Some of the most popular music streaming services include Spotify, Apple Music, Amazon Music, and YouTube Music. These platforms offer both free and premium subscription options, with premium subscriptions typically providing features like ad-free listening, offline downloads, and higher audio quality.
Join us on a journey through the digital age, as we explore how streaming has transformed the music industry, and discover its impact on artists, record labels, and music enthusiasts alike.
The Streaming Revolution
The music industry has experienced a seismic shift in recent years, and streaming platforms are at the forefront of this revolution. Multiple platforms have become the new norm, providing instant access to an extensive library of music. In 2021, for example, the Recording Industry Association of America (RIAA) reported that streaming now accounts for more than 80% of the U.S. music industry's revenue.
Artist Autonomy and Emerging Stars
Music in the digital age has given artists more control over their music. The ability to independently upload songs has democratized the industry, enabling emerging talents to make their mark. Take Chance the Rapper, for instance, who achieved immense success as an independent artist through streaming. It's not just about making music; it's about making it accessible to the world, and streaming has provided that platform.
Changing Revenue Models
As music sales transitioned from physical albums to digital downloads and streaming, the revenue models underwent a transformation. While streaming has made it more challenging for artists to earn money per stream, it has also opened up opportunities for alternative revenue sources. Musicians now look to live concerts, merchandise sales, and exclusive partnerships with brands as supplementary income streams.
Playlists and Discovery
One of the most significant changes in music consumption is the role of playlists. On platforms like Spotify, curated playlists are king. Popular playlists like "Today's Top Hits" have immense influence over what listeners discover, driving streams for featured artists. Streaming services are no longer just platforms for music playback; they're discovery tools that shape our musical tastes.
Impact on Album Releases
With the dominance of streaming, the way artists release albums has shifted. Many artists now release singles or EPs, with some opting for surprise album drops. Beyoncé's self-titled album, released on iTunes with no prior announcement, is a prime example of how streaming platforms enable artists to experiment with unconventional release strategies.
Global Reach and Cultural Exchange
Streaming platforms have paved the way for global music exchange. K-pop, for instance, has gained international prominence thanks to platforms like YouTube and Spotify. Artists like BTS and BLACKPINK have legions of global fans who have discovered their music through digital platforms, transcending geographical boundaries.
The Role of User-Generated Content
User-generated content platforms like TikTok have given a new lease of life to music. TikTok's viral challenges and dances have catapulted songs like Lil Nas X's "Old Town Road" to unprecedented success. Aspiring artists now have a direct route to the charts through user-generated content.
The Challenges for Record Labels
The traditional music industry, which relied heavily on album sales, had to adapt to this new era. Record labels now look to streaming platforms for promotion and distribution, forming partnerships with them. The industry's focus has shifted from selling albums to pushing singles and streaming numbers.
Listening Habits and Music Accessibility
Music accessibility has never been better. Artists like Drake, who has consistently topped streaming charts, have seen their music reach millions of listeners globally. Moreover, streaming allows for personalized playlists and algorithms that adapt to individual listening habits, ensuring that listeners are continually engaged with new music.
Music's Digital Future
The digital age is a constantly evolving landscape. Emerging technologies like virtual reality (VR) concerts and blockchain-based royalties are poised to redefine how we experience and compensate for music. While it's impossible to predict the future with certainty, one thing is clear: music streaming has transformed the industry, bringing it to the fingertips of billions and changing how we discover and experience music.
To conclude, music streaming has not only revolutionized the way we listen to music but has also redefined the music industry itself. From artist autonomy and changing revenue models to the global reach and the role of user-generated content, streaming platforms have fundamentally altered the musical landscape. As we look ahead, the future of music in the digital age promises to be as dynamic as the platforms that have shaped it, offering a world of possibilities for both artists and music enthusiasts.
Related Articles: