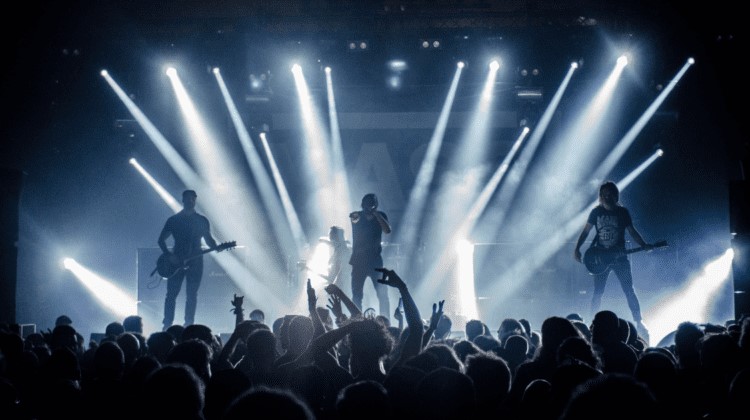 Nothing compares to taking the stage for the first time. It is thrilling whether it is your first or tenth time! And if you have been taking music lessons, you want to go up to the stage and display the results of your enormous labor.
Even the best musicians or vocalists, may lack the magnetic stage presence required to engage an audience. Even if your vocal performance is flawless and you hit every note, it could still seem like your audience isn't paying attention. Why is that so? Can anything be done about this?
The good news is that there are several solutions to this problem. In the following paragraphs, you will find information regarding our stage performance advice every musician should know.
Prepare Yourself Mentally
The value of what is presently referred to as "mental toughness" is often overlooked by new musicians. This describes the capacity to overcome anxiety, nervousness, and things going wrong in order to give your audience an amazing show.
There is frequently excitement and uncontrolled energy, but when that mic doesn't work, the drummer arrives fifteen minutes after the first beat, or you discover that the audience size is significantly larger or smaller than expected, mental courage can save you. Although you can't foresee every potential problem, you can psychologically get ready for a positive mindset over unpleasant circumstances.
Use Stage Performance Uniqueness
Show off your own distinctive style if you want to give a performance that stands out. Look at some of the artists you enjoy. What distinguishes their on-stage persona? Is it their attire, the way they crack jokes in between songs, or just the energy they bring to the stage that makes a difference? While you shouldn't just mimic another artist, it does provide you with a good starting point.
It's time to sit down and finish what you need to do. Write down 10-12 qualities about yourself that you think are special or that you admire yourself. If you need help, ask a friend or member of your family. Once you've got some ideas down on paper, pick just the best five, and then work out how to incorporate those into your stage appearance. The most crucial thing to keep in mind is to stay true to yourself!
Utilize the Entire Stage
Even though the stage has a limited amount of space, you can use it all. It will appear quite stiff and stale to stand still in one place for the entire event. Stand up, walk about, jump around, and interact with the front-row audience and your bandmates. It will be a great workout and a lot of fun, too! The audience will catch that enthusiasm also when you apply this stage performance advice.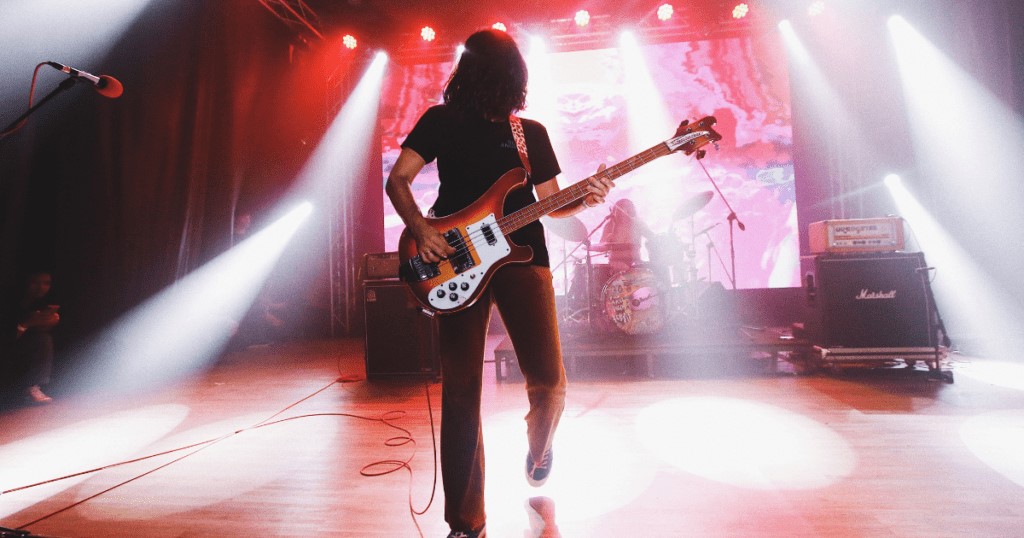 It could be a little bit more difficult to walk about if you're standing behind an instrument, like the piano or drums. However, if a bandmate sings or plays a more portable instrument, urge them to visit before the performance and mingle. Also, add some drama or flair to your playing.
Prevent Energy Gaps
As previously mentioned, energy is so important. The secret to a thrilling show is to keep the tempo well-paced. Allowing extended silences or pauses is a major show-stopper. It stands to reason that you could need a drink from your water bottle in between songs or that someone might need to change instruments and take a breather. This is rather typical. It's a must to keep the energy up, though.
Have a few things ready for when these times of calmer activity arrive. Even though you don't need to be a full-fledged comedian, keeping the audience engaged will be easier if you have a small supply of jokes or some brief banter on hand. Play a few power chords for amusement, make fun of your bandmate, or point out a funny sign in the audience. Everything in that vein will contribute to filling the gap. Having a practice will help, so don't worry!
Dress to Impress
Do you also imagine the musicians' attire when you think of any well-known performers? All performers, from bands like Elton John and Lady Gaga to solo artists like KISS, AC/DC, and Green Day, have distinctive, eye-catching attire. If you're performing an acoustic concert at a neighborhood coffee shop, jeans, and a sweater might be the ideal outfit, but while you're on stage, pay close attention to your audience and the setting. Create a look or a style that both expresses your personality and your music by consulting with your bandmates.
Record Your Performances
There's a strong chance that your music instructor has asked you to record yourself at least once while you've been taking classes. They undoubtedly gave you that piece of advice with the intention of improving your musicianship, whether that be in the studio or while practicing at home. You can get a sense of how you appear and sound to others by viewing and hearing yourself from a third-person perspective.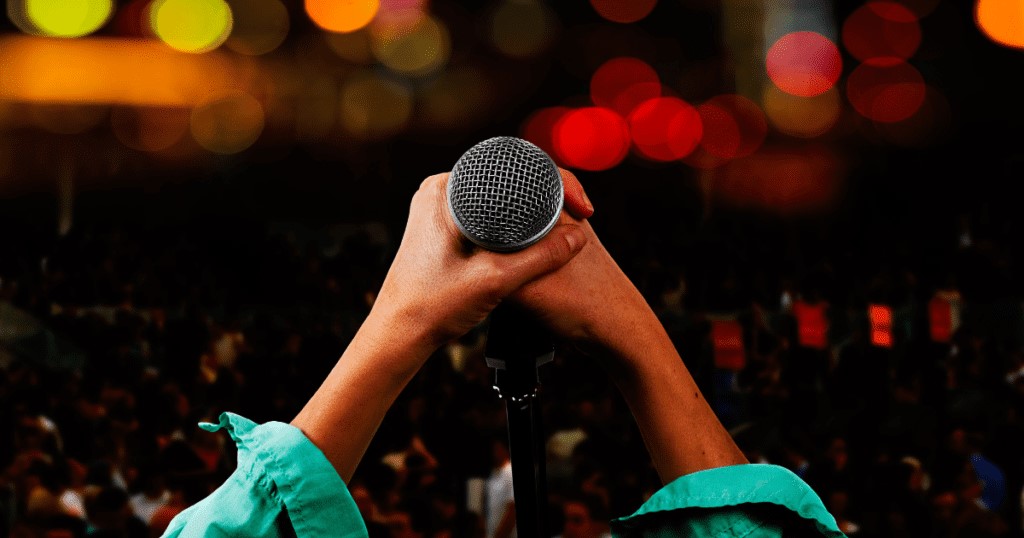 The same principle also holds true for live performances. On stage, a lot might happen so quickly that you might miss some of it or have trouble recalling what you said in between sets. Viewing these back is like a sports team going over previous games. You may pick up a lot about yourself just by watching yourself!
Know Your Audience
A big element of establishing stage presence is knowing your audience. The more you understand them, the more effectively you can adjust your performance to fit their expectations. Remember your genre and the setting. What feelings are you trying to evoke? What emotions do you want the audience to have when they leave? This will give you a general idea of what to anticipate. They simply come to be entertained and have fun, so make sure you're doing the same.
Right Practice Makes Perfect
The saying "right practice makes perfect" may be a bit obvious, but it is true. Discuss with your instructor any suggestions or guidance that they may have when you are practicing your piece. Playing your instrument while standing up on stage is a good idea. You should also practice chatting to the audience in front of a mirror and do some study on the kind of performance you would like to see. Your stage presence and confidence will both be greatly enhanced by carrying out all these things.
Final Words
Developing a strong stage presence can take time and effort, but it pays to become a successful musician. If you're serious about taking action, you can enhance your stage presence and create a more engaging and memorable experience for your audience. So keep the above stage performance advice and continue to work on your stage presence. You'll soon reach the peak potential of your stage performance.